It goes without saying, we love all our projects, nurturing them from conceptual ideas to fully fledged grown-ups. But it's fair to say, if we we're considering the favourite child, this latest one could be it. Transforming a supersized garage loft space into a fully self-contained studio apartment.
I mean, look what we get to start with….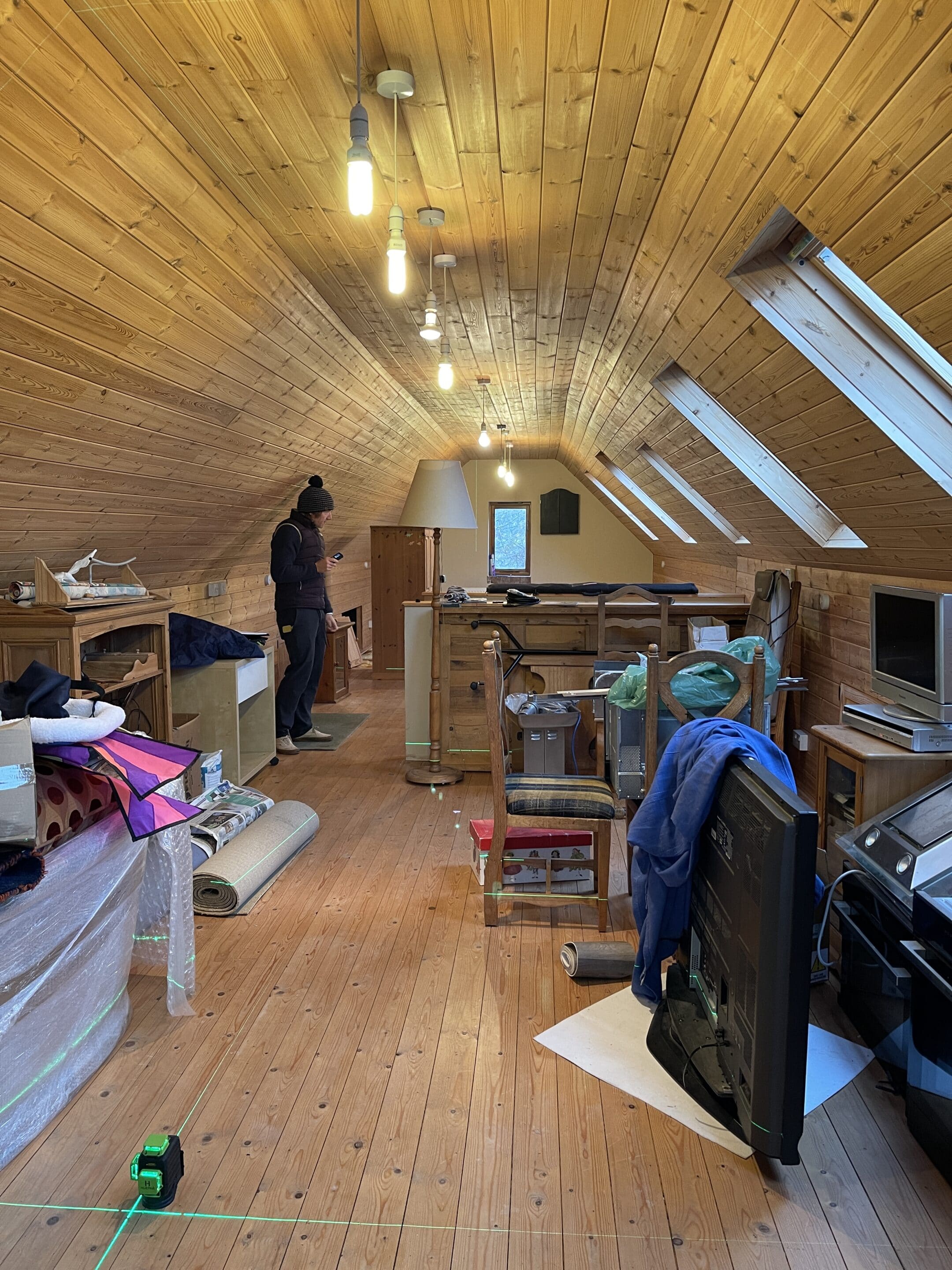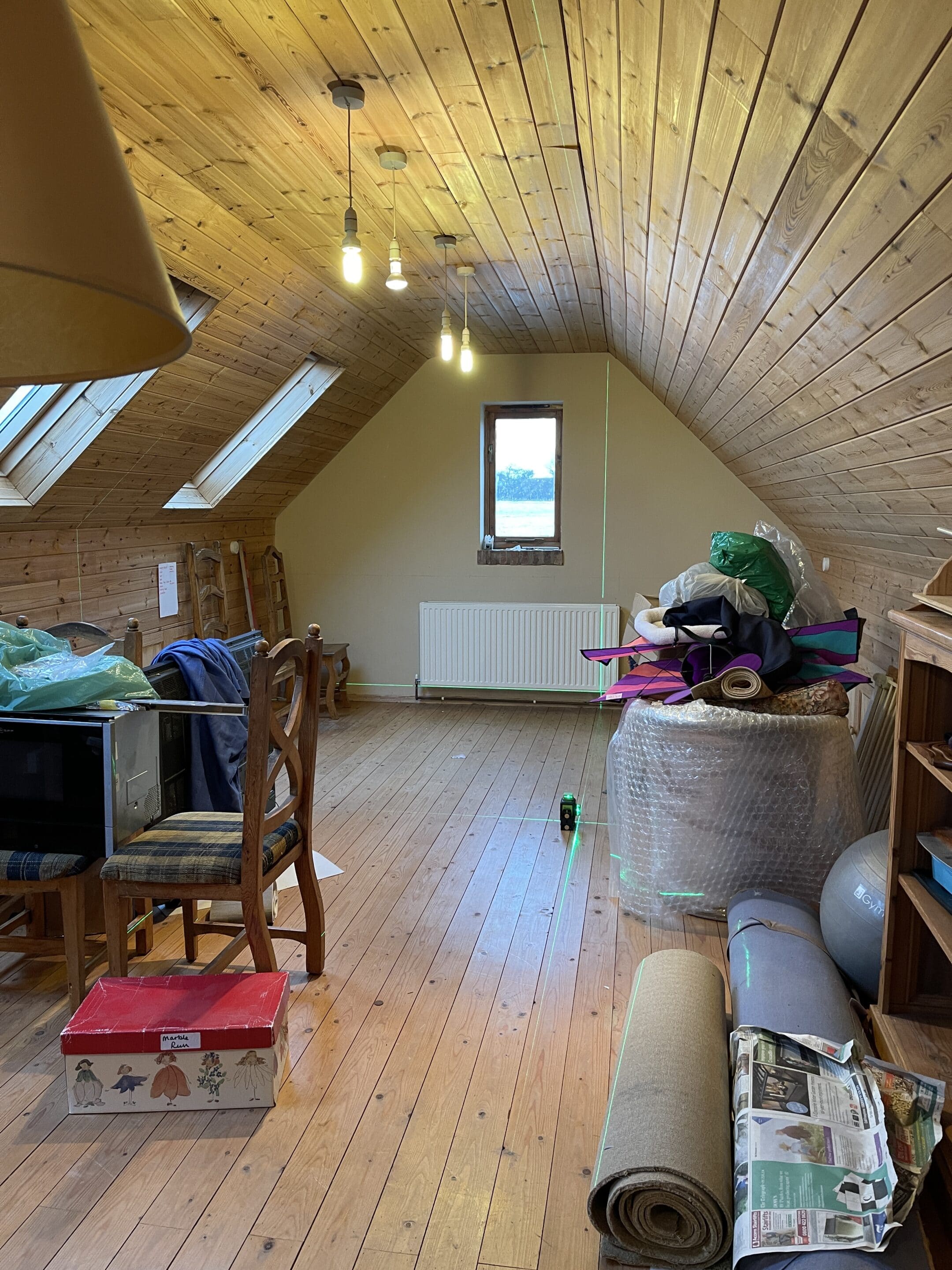 As you can see it's very, urm, orange. And basic. And full of all the usual rubbish most of us have in our loft spaces. But it wasn't always like this. It's spent the last 20 years being a family space for fun and games, so we're delighted our clients have decided to invest in it's future and give the space an identity for many more years to come. It's a wonderful light, airy space with an awesome cabin-like charm.
So, first things first, with it's fate as an apartment sealed, it was time to consider just how we could make the space work as a cosy, practical, fully-functioning guest suite cum holiday let.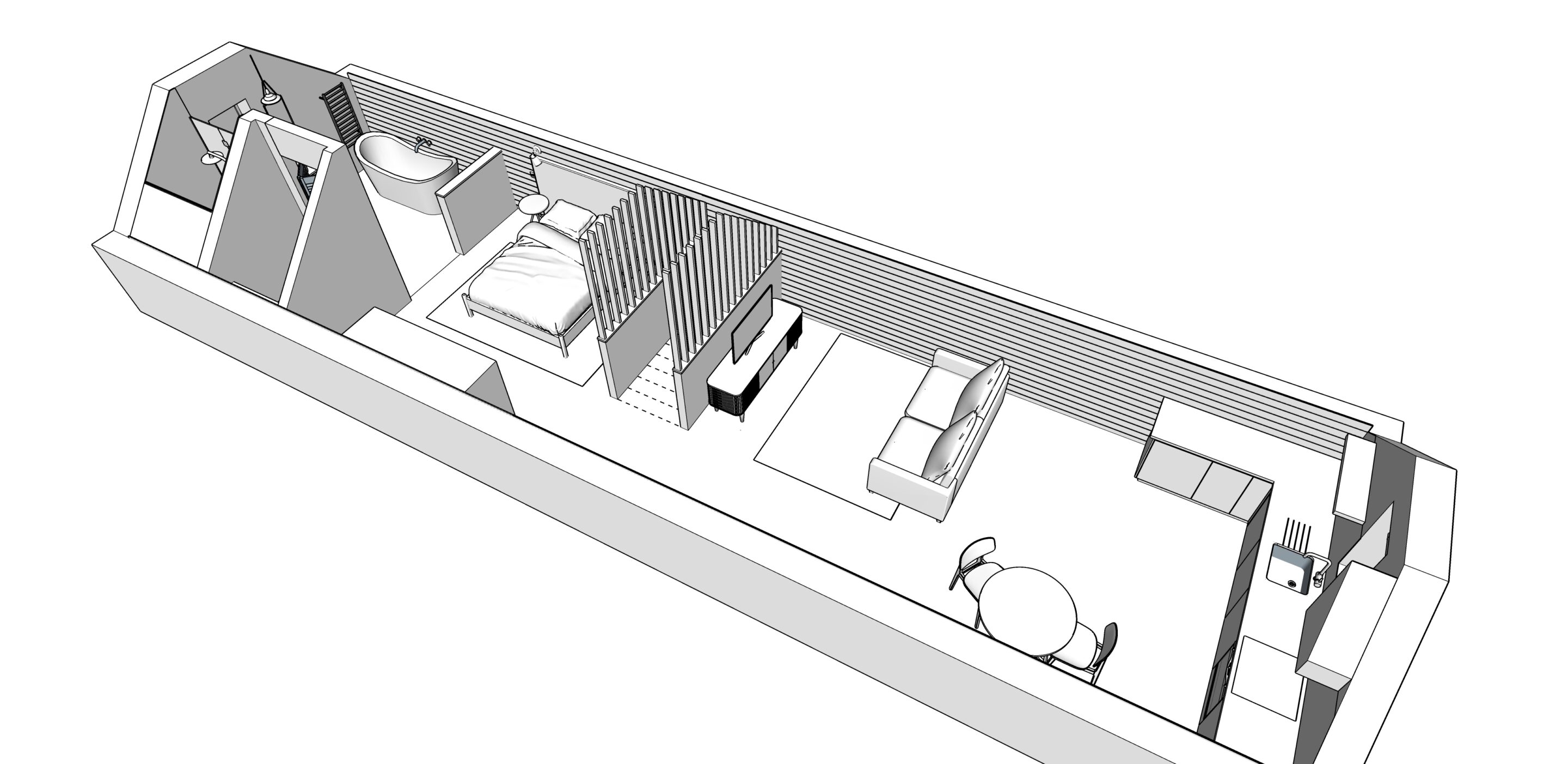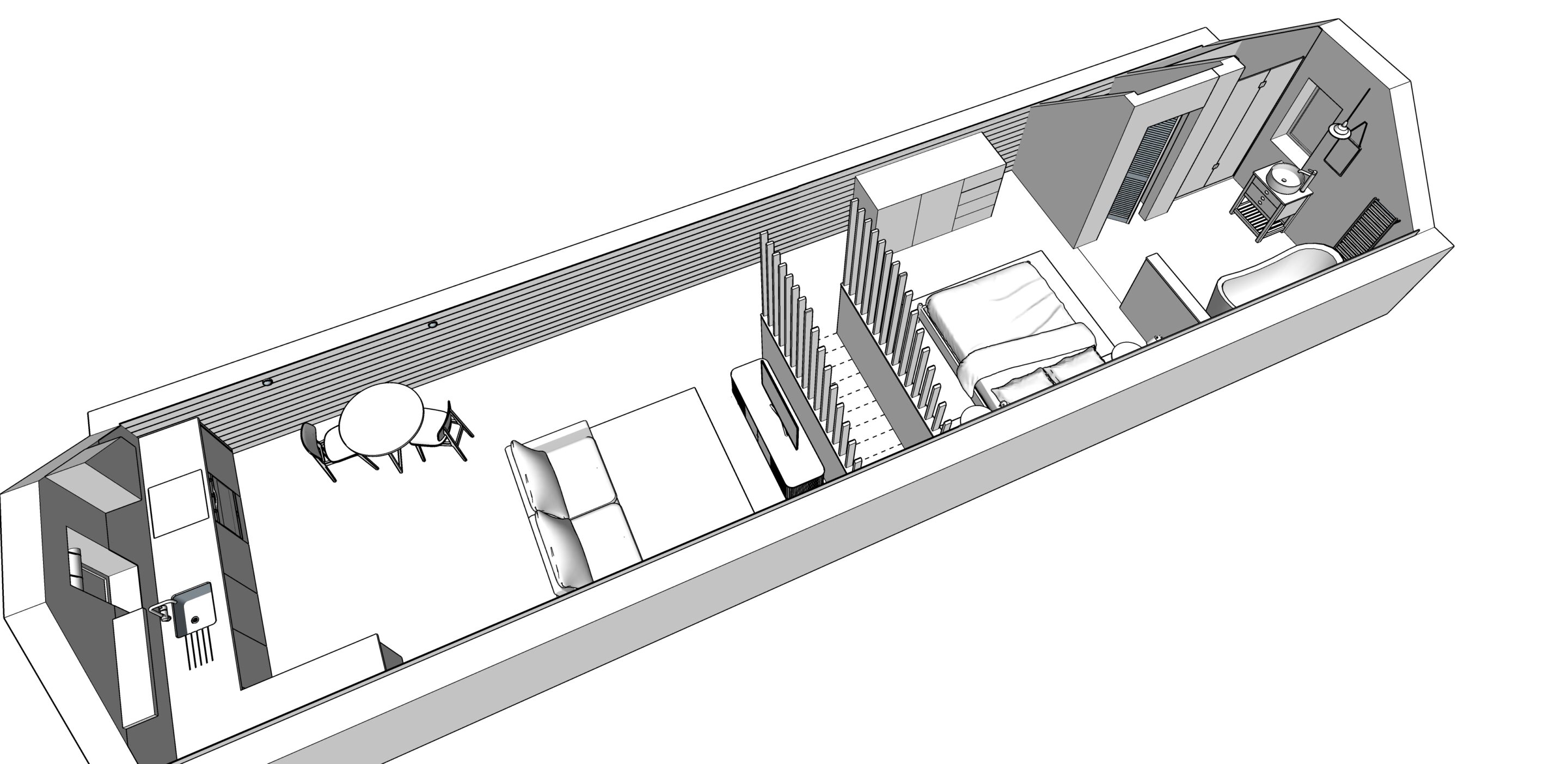 Space Planning and Layout
As ultimately a space for two, we wanted to keep the plan as open as possible, maximising on the light flooding in from the Velux windows and creating a feeling of intimacy and togetherness wherever you are. The centred staircase creates a natural partition between night and day spaces, allowing us to create a luxurious bedroom suite complete with freestanding tub and rainfall shower at one end, and a light, spacious practical living area at the other.
The layout maximises floor space and the limitations of a room in the eaves, keeping all the functions where height is less of an issue, such as lying in the bath, going to the loo, sleeping or sitting for dinner, carefully placed into the lower areas.
With a layout in place, we're then able to develop the plan for a completely new plumbing and electrical system, ensuring everything is exactly where it needs to be before the transformation begins.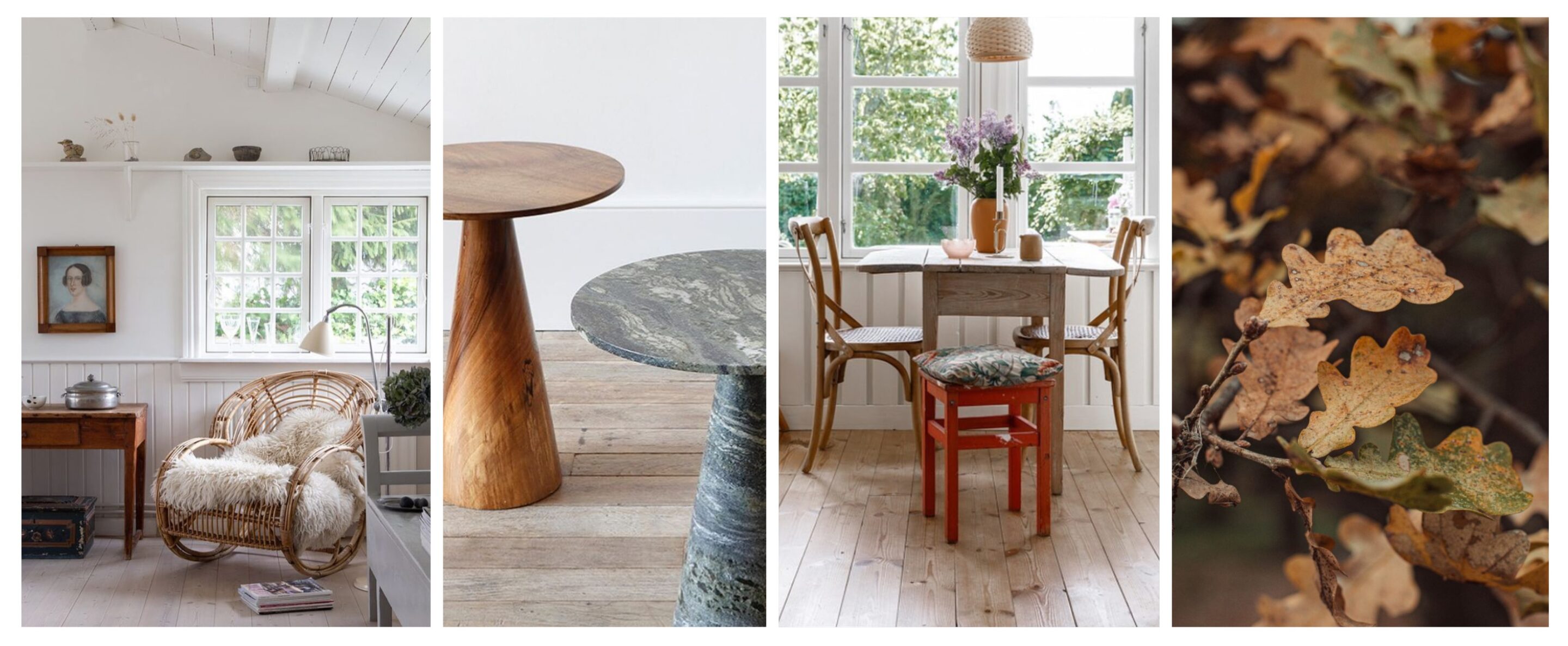 Interior Design Concepts
With the cabin-style walls as our inspiration, we're aiming for a Scandi meets vintage vibe, focussing on a simple, minimal backdrop that celebrates the original cladding, lightened and brightened to open the space. A blend of vintage, reclaimed pieces, contemporary finishes and natural materials will be used to furnish and accessorise.
Here's a peak at the bathroom scheme, complete with a William Holland bath of dreams.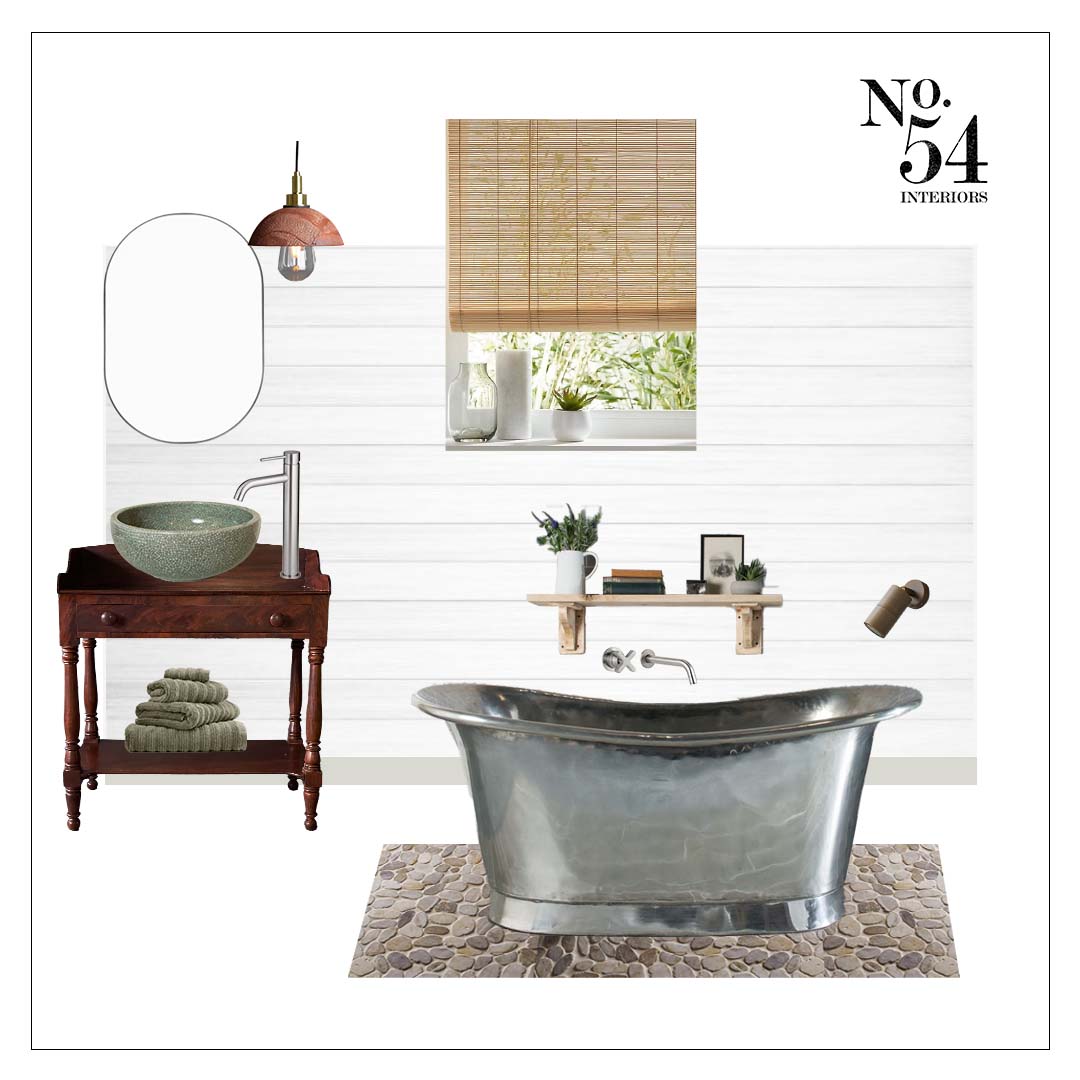 Bathroom Scheme for the Loft Studio with freestanding bath and rustic touches.
Bespoke Kitchen
We've also designed and will be building a bespoke kitchen for this project, to continue the flow of natural materials and textures into this important space, something that we simply cannot achieve by choosing off-the-shelf.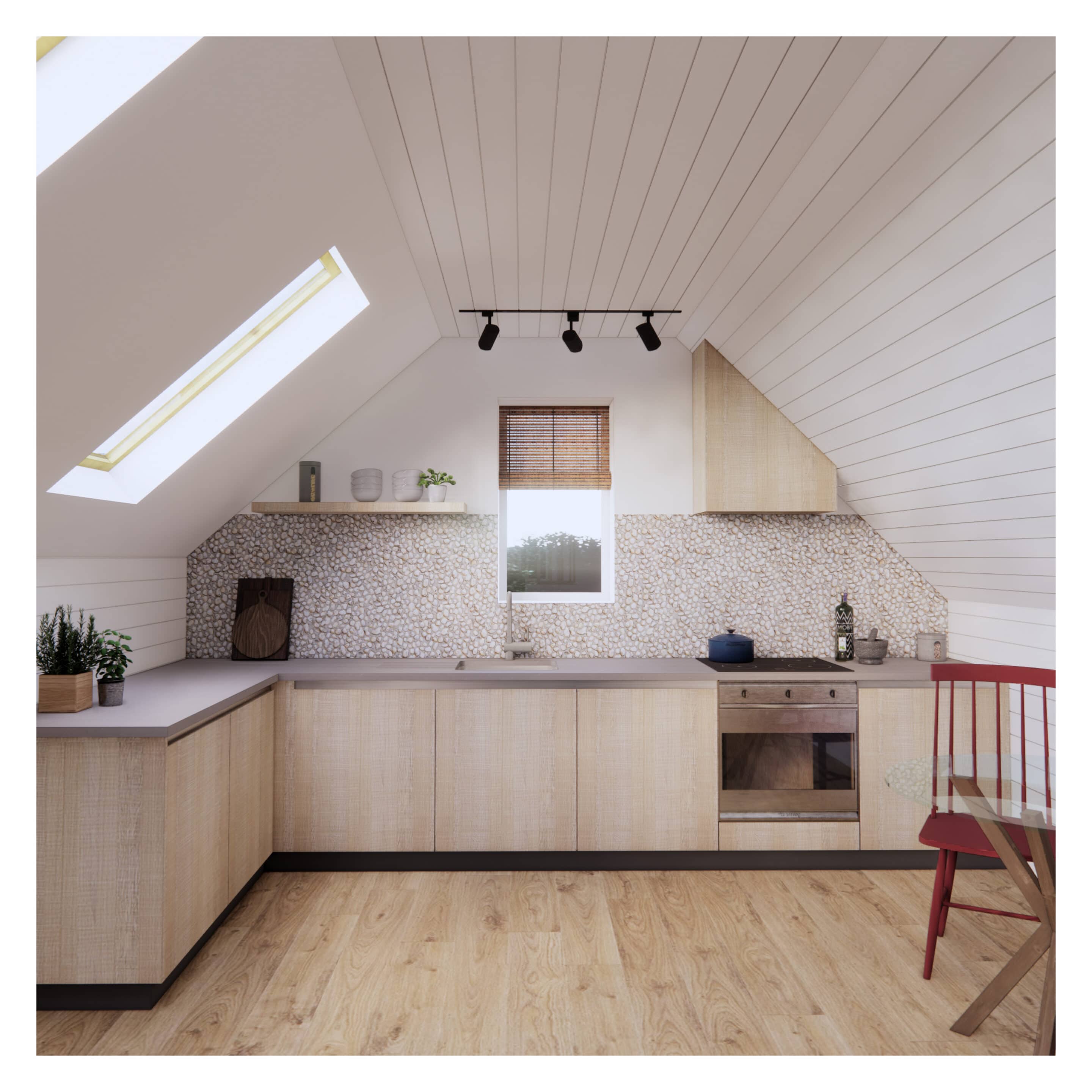 Rendered visual of the bespoke kitchen with co-ordinating extraction.
As we write, the transformation is now underway, with a gargantuan amount of plumbing and electrical first fix all complete, decoration mostly done, and second fix in progress. Check out our stories on Insta to see how it's looking, and we'll be back soon with a full reveal.