Remarkable Interiors that fit like a glove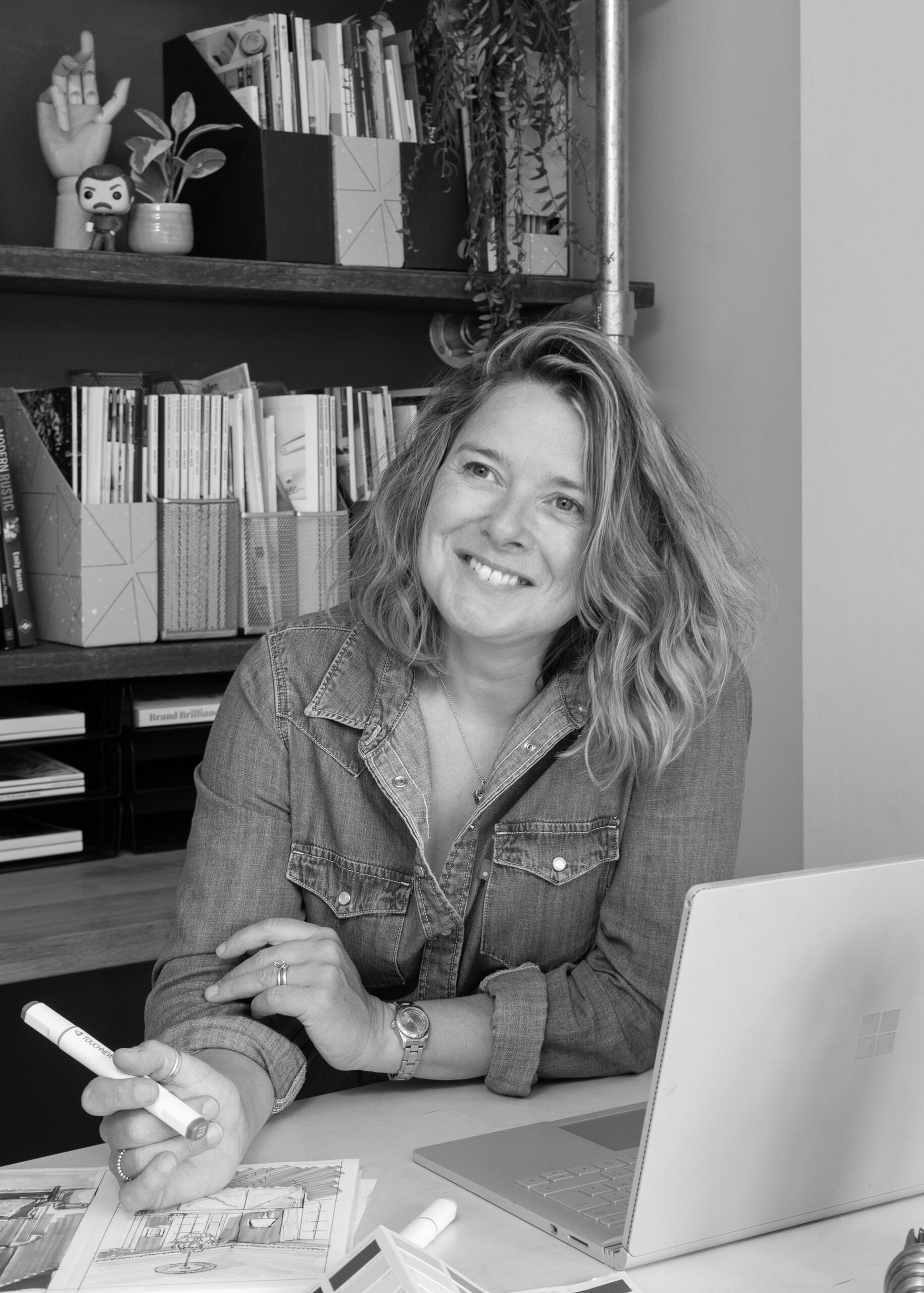 Zoe is an award-winning Interior Designer, professionally trained at the National Design Academy with a wealth of experience harnessed through years of Interior Design transformations.
Her approach is instinctive and collaborative, making sure the client is always at the heart of her designs.
The seamless integration of Shaun's bespoke cabinetry and long-standing relationships with trusted trades, mean we deliver our unique interiors with the same exceptional skill and attention to detail from concept to completion.
A well-designed interior should fit like a glove to those who call it home; Feel, Function and Beauty all perfectly balanced. We're here to release you from the burden of project overwhelm, and free you to realise the home of your dreams.
Every project we undertake is different so we don't do standard off-the-shelf packages, however, a typical design journey is set out below.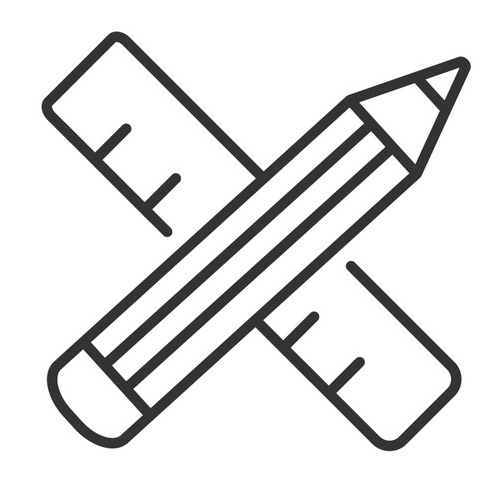 Concept Design
We start by getting to know you; your wants, needs and personality, so we can develop a design narrative specific to you. Presented as digital mood boards and sketched layouts, we'll discuss and agree the creative direction for your project.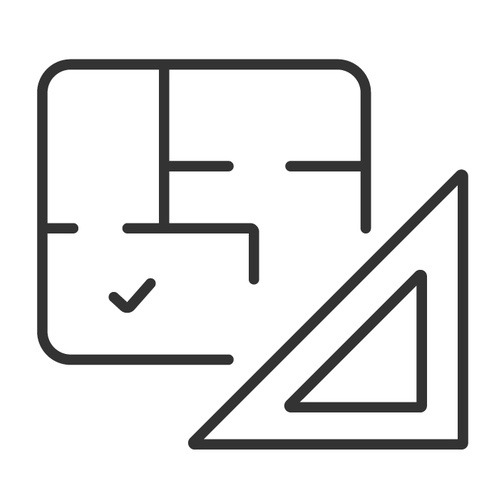 Visuals & Layout
Next we'll move to detailed drawings including:
Scaled floor plans
2d and 3d elevations
Lighting and electrical plans
Bespoke Cabinetry designs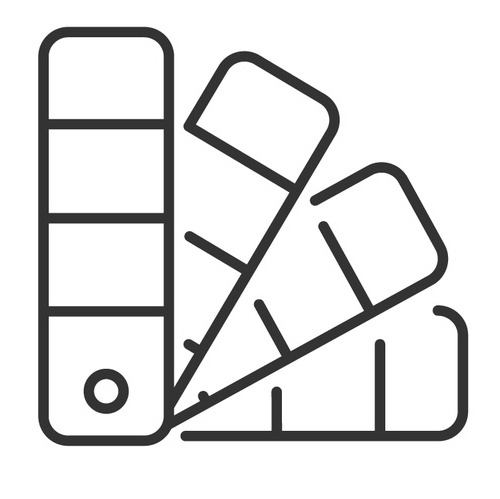 Specification
Here we define the spaces in more detail. Selecting and sampling fixtures & fittings, colours and decorative finishes, alongside detailed designs for bespoke cabinetry and custom pieces such as window treatments and upholstery.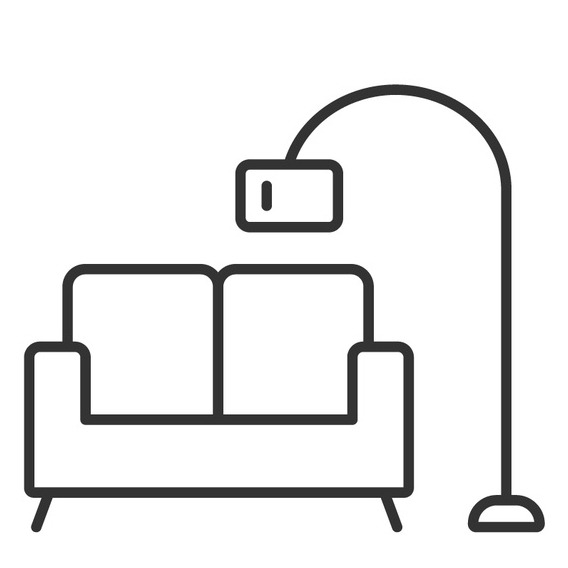 Project Management
You can also enlist our services and expertise to manage the implementation of your finished designs. From sourcing and scheduling, through organisation and management of trades to final styling and handover.
If you'd like to know more about our approach or how we can help you with your project, check out our FAQ's below or get in touch for a free 20 minute discovery call. 
"From the outset Zoe was infectiously enthusiastic, extremely easy to work with and not only 'got' what we wanted, she took it to another level, including projecting our personalities into the spaces. Zoe generated some really innovative ideas that frankly we never would have thought of ourselves. Our home is transformed. More fun, more sociable, and we love it!"
Caroline and Rob Hill. Whole House.
Frequently Asked Questions
What does an Interior Designer do?
Contrary to popular belief, Interior Designers don't just pick wall colours or plump cushions. Yes, that's part of what we do, but in reality, it's just a tiny part.
Our role is to make sure that spaces, be they single rooms or entire houses, balance the homeowner's lifestyle needs and design aspirations in perfect harmony. That includes spatial planning, layout and flow, lighting plans, window dressings, furniture sourcing, colour schemes, fixtures and fittings, managing trades and suppliers, right through to the final dressing.
We remove the stress and overwhelm of a project to help you clarify your vision, and meticulously plan every little detail to create the home of your dreams.
When should I hire an Interior Designer?
In short, as soon as you make the decision to renovate, extend, build or refresh.
Engaging an Interior Designer at the same time as talking to your builder, architect or decorator, means we can be part of the conversation and consider the plans from an interior function and design perspective, so your transformation is as perfect as can be.  
On many occasions we've suggested fundamental changes, from moving walls and doors to complete relocation of spaces, which have delivered much better results for our clients and avoided some very costly mistakes further down the line.
Why should I work with you?
As you'll hopefully see from our portfolio, social channels and client feedback, we've already transformed the homes of many a happy client, which we've done by developing open, collaborative, close relationships.
Together with our trusted trade partners, we take the time to understand your goals and aspirations so we can truly deliver designs that represent your lifestyle and needs perfectly. Giving you the confidence to take a creative leap.
Can I afford an Interior Designer?
Put another way, can you afford not to?
You're committed to investing in your home, financially, emotionally and often physically. Planning a renovation or build is a hugely time-consuming and complex process, with hundreds of decisions to make along the way.
The cost of hiring an Interior Designer who'll relieve you of those burdens, and help you make the right decisions, will most certainly help you avoid costly mistakes and free you to enjoy the transformation process.
How do you work?
Every project and every client is different so we don't have a rigid formula to our approach. That said, there will be many common factors in the way we deliver a design, which we've set out above as a guide to what you can expect.
One thing that's constant, we always begin with a free introductory phone call, lasting around 20 minutes. This gives us the opportunity to get to know a bit more about you and your project, and for you to find out a little more about us.
What type of projects do you work on?
From single rooms to whole houses, from bathrooms to bespoke kitchens, from mid-century modern to farmhouse cottages, we've worked on them all.
Our designs are influenced by our clients; their homes, their passions and their personalities.
We love the opportunity to engage from the outset and challenge ideas to design creative, unique spaces that truly represent their owners.
Why do you offer bespoke cabinetry?
We've found that in at least 80% of Interior Design projects there's a requirement for bespoke cabinetry, either to meet the style brief, deliver the required functionality, or both.
We have a unique combined skill-set that means we can design, make and deliver all under one roof, giving us total control over the process and allowing us to be 100% focussed on our clients.
What areas do you work in? Will you travel?
We operate in Worcestershire, Warwickshire, Solihull and the Northern Cotswolds because we're big on the face-to-face approach.
However, we can also deliver remote design consultation if the project and client requirements are suitable. Get in touch to discuss.