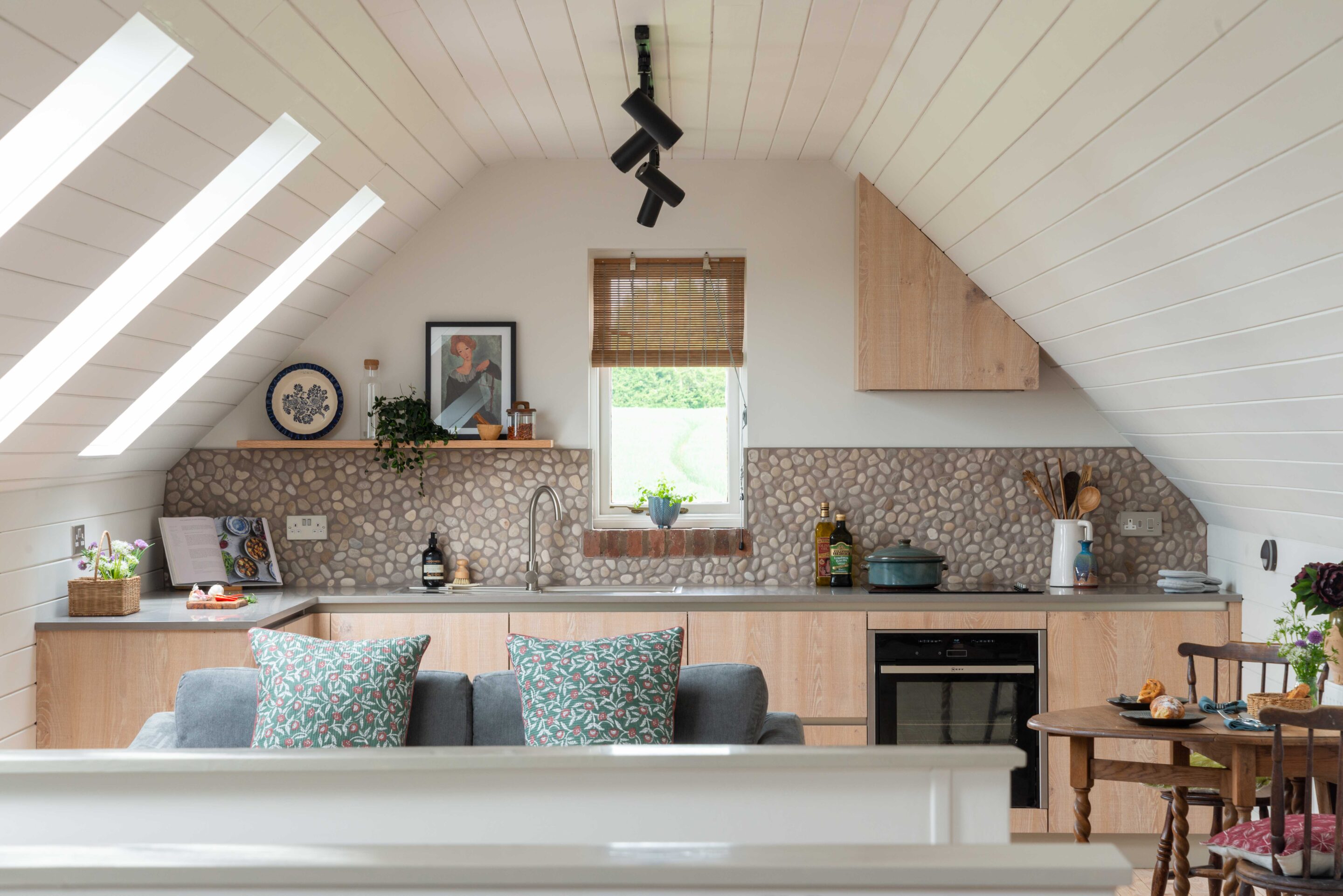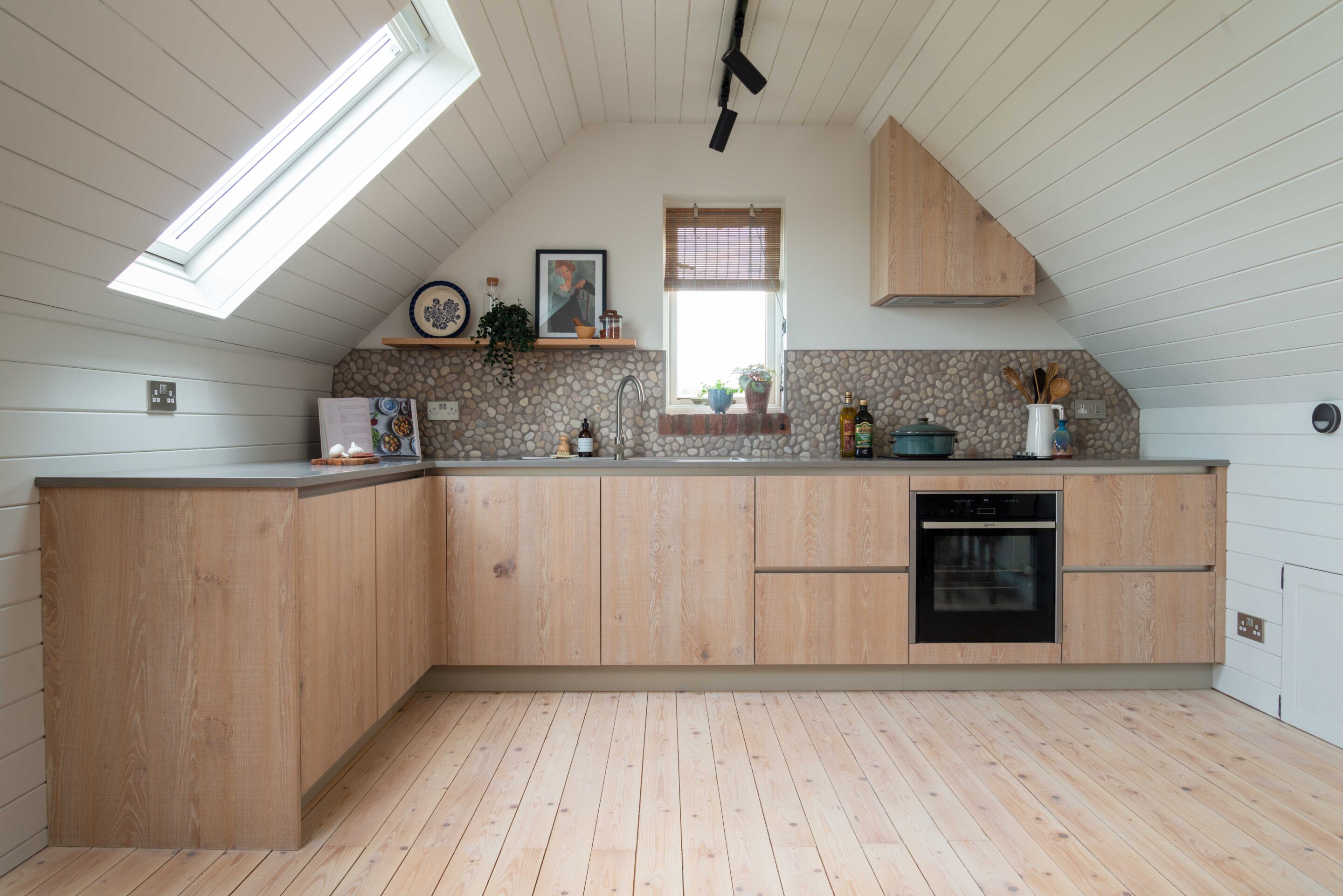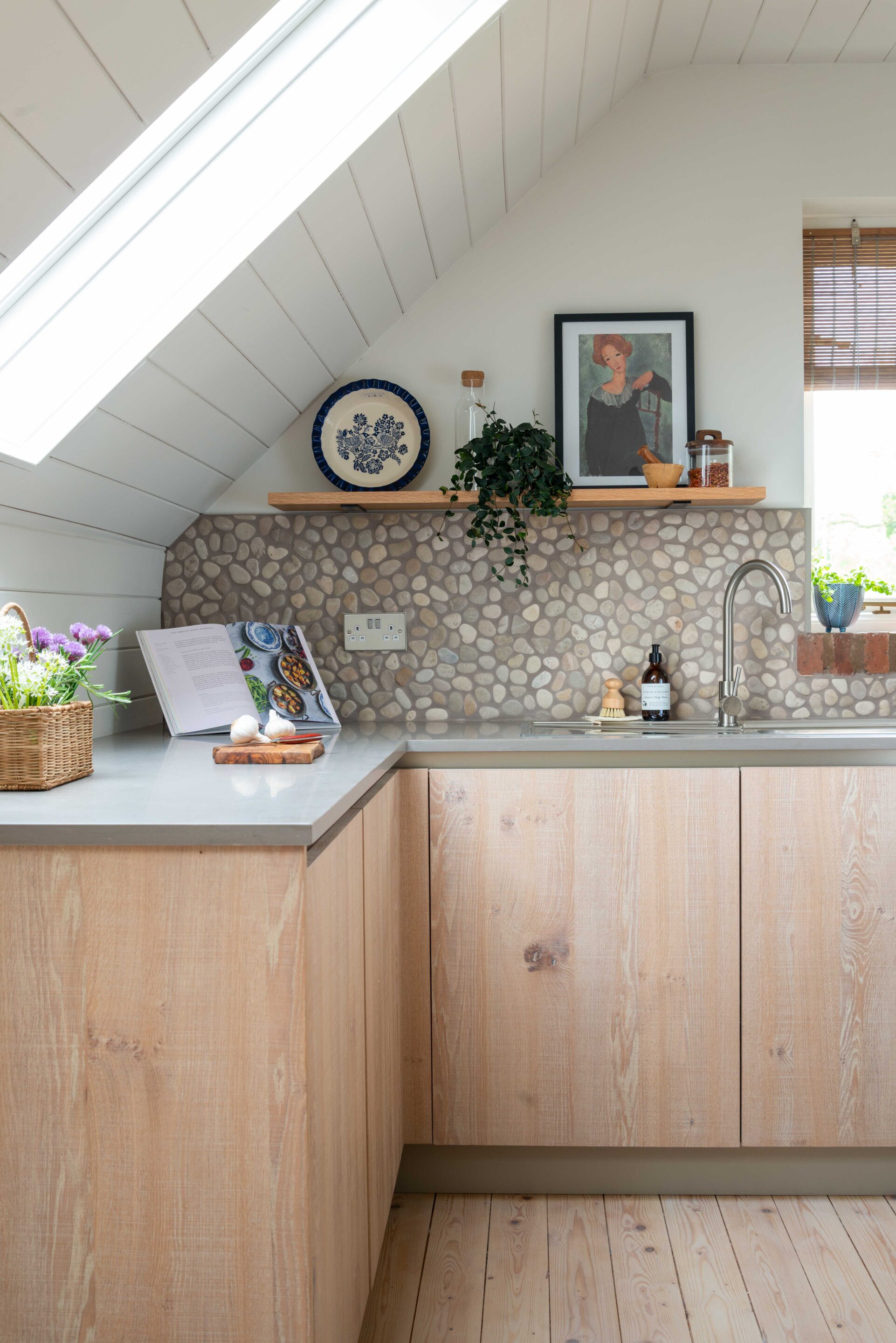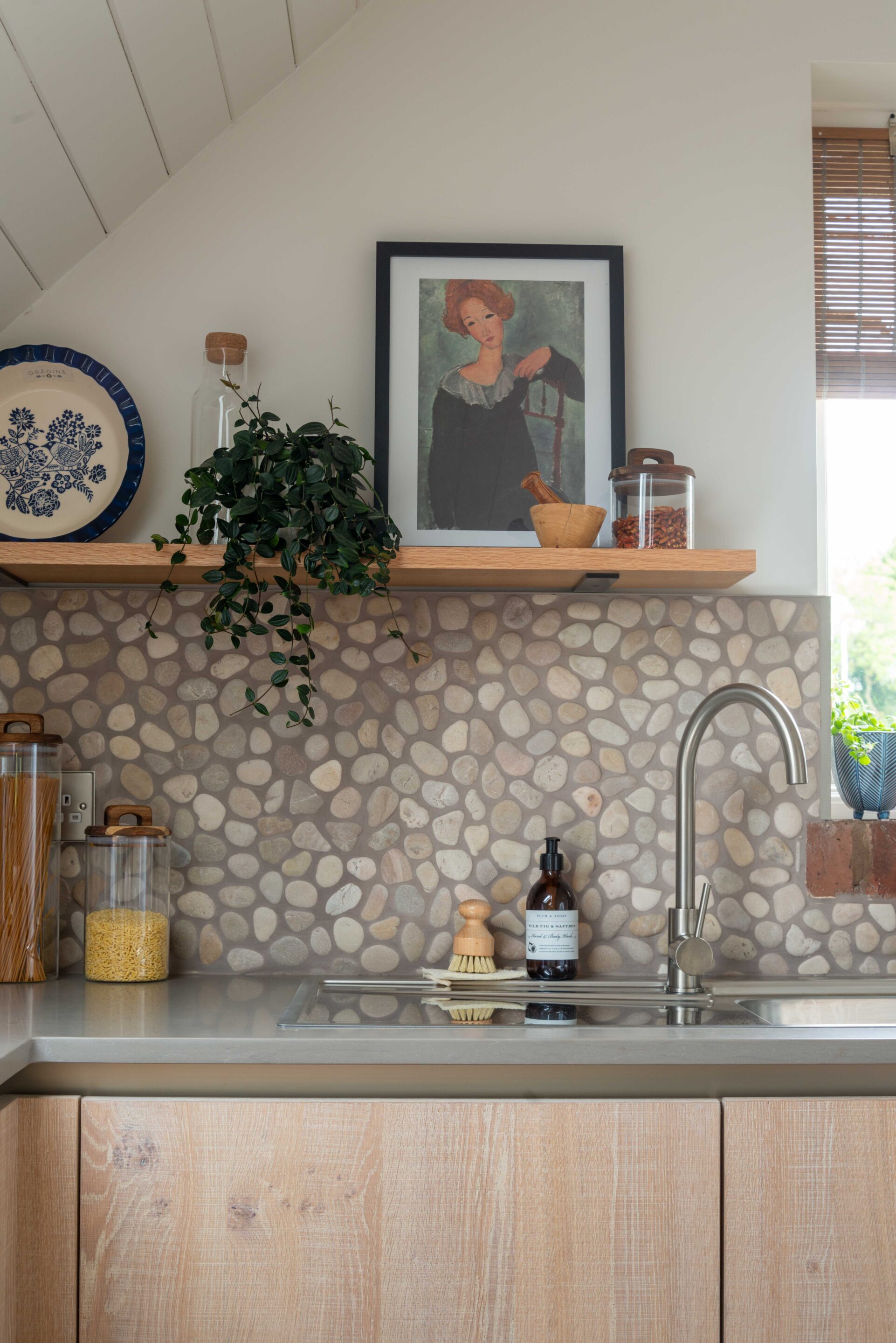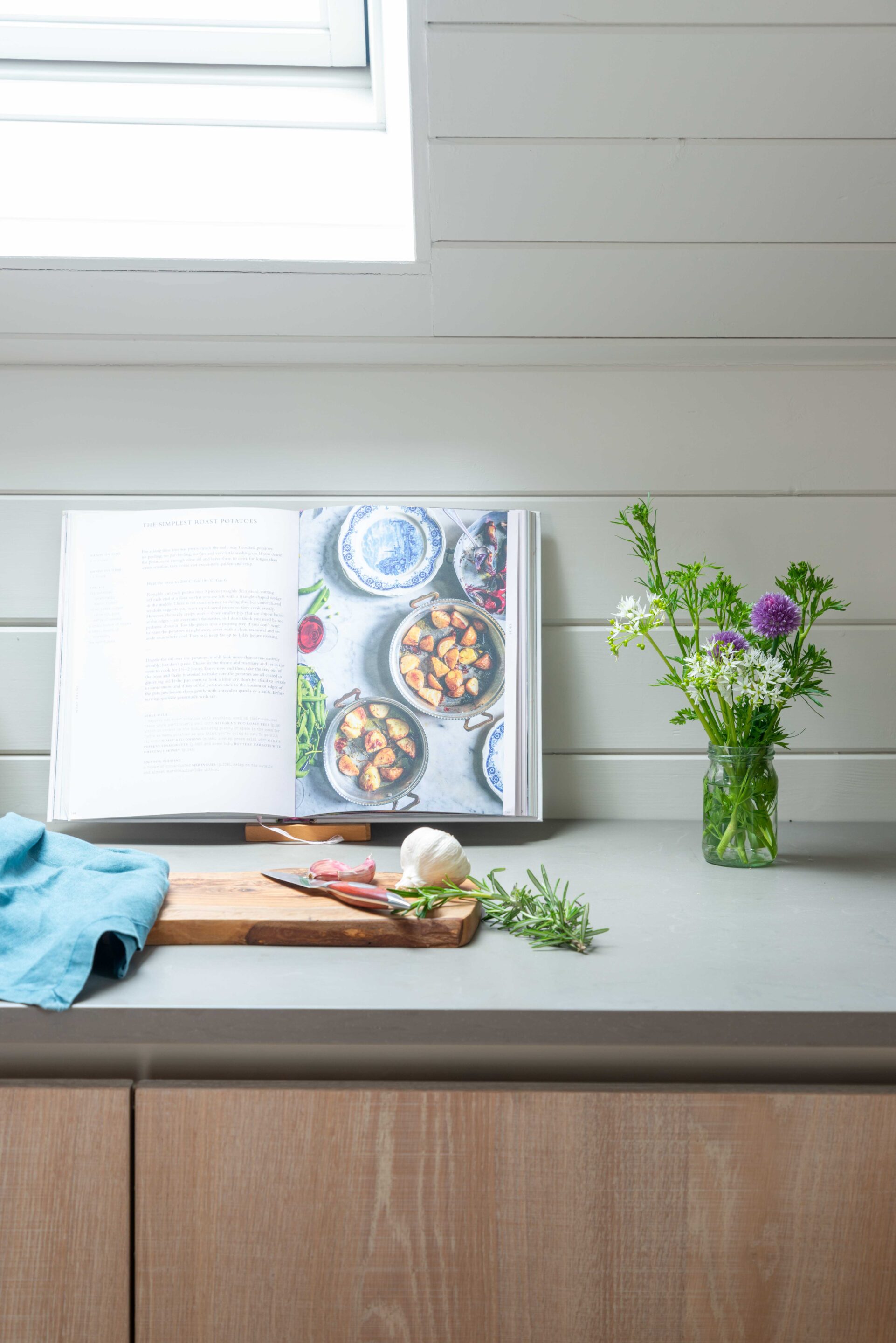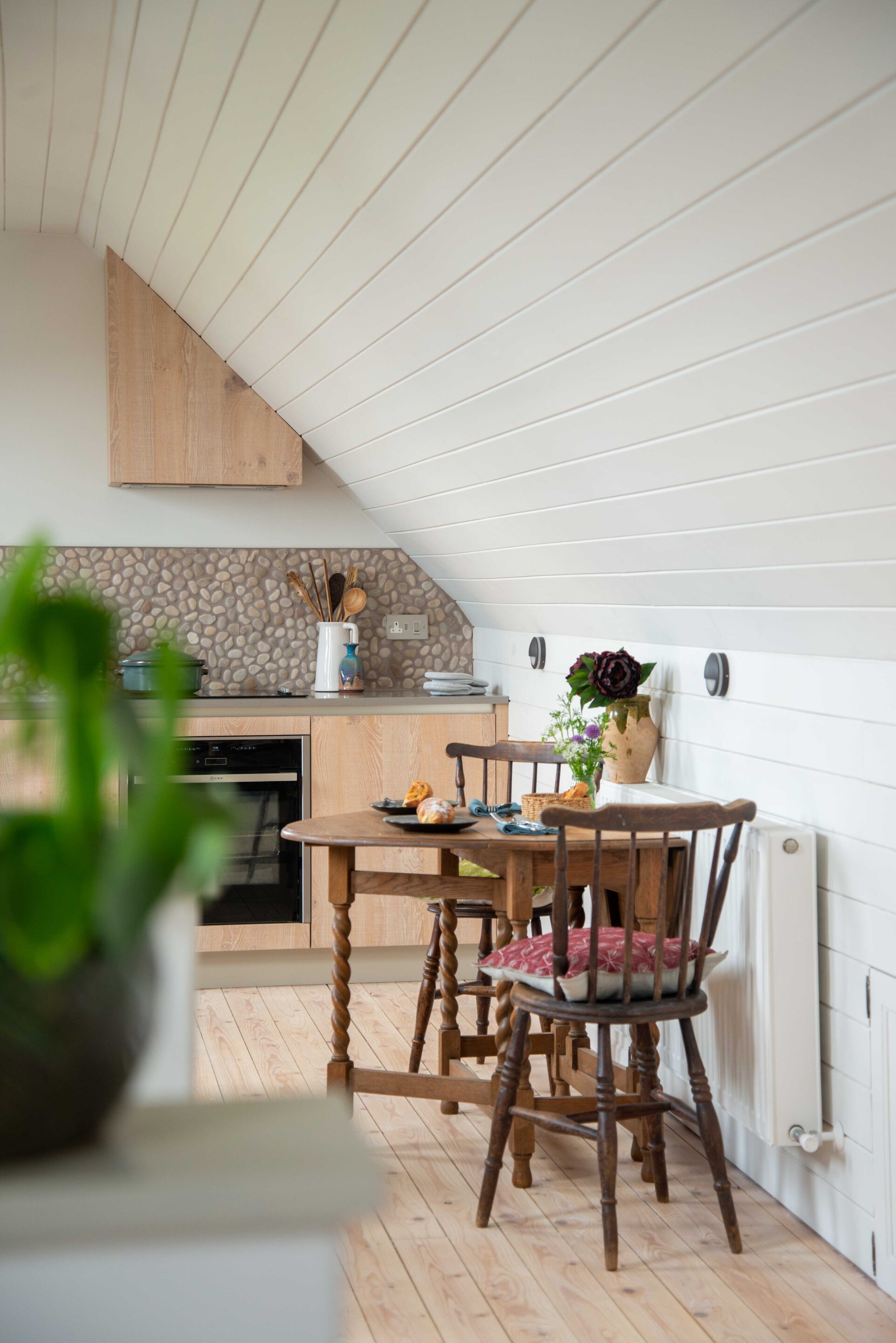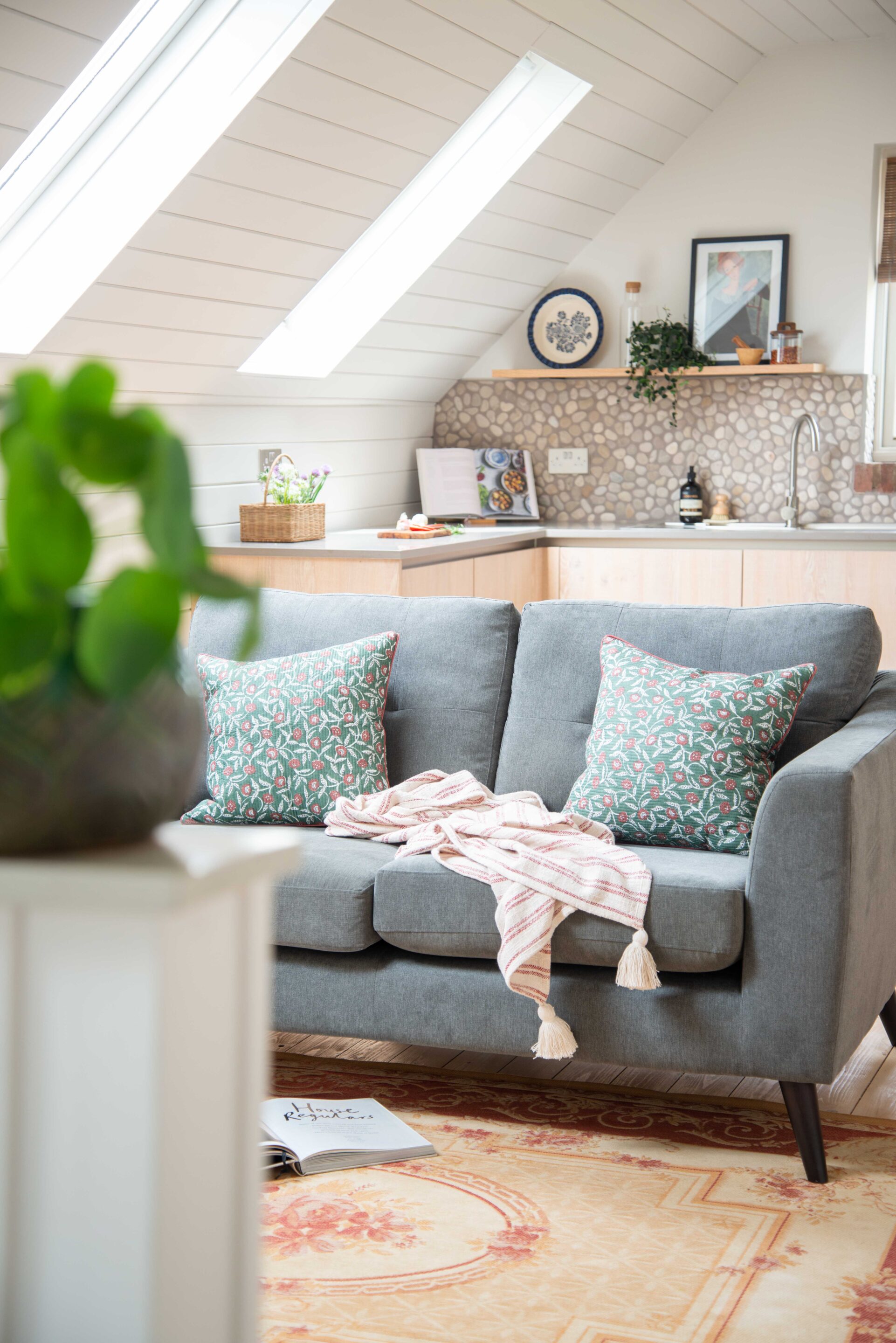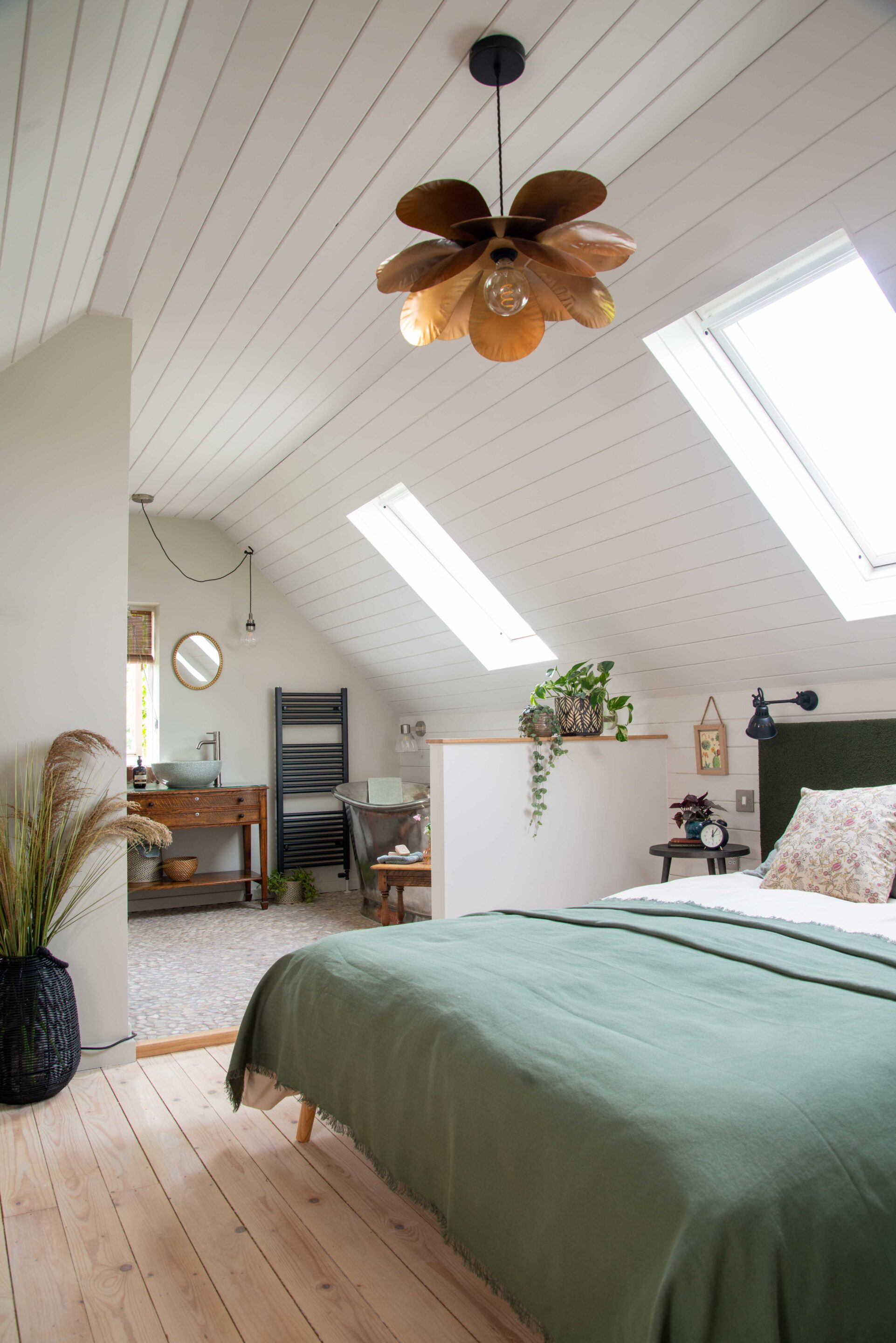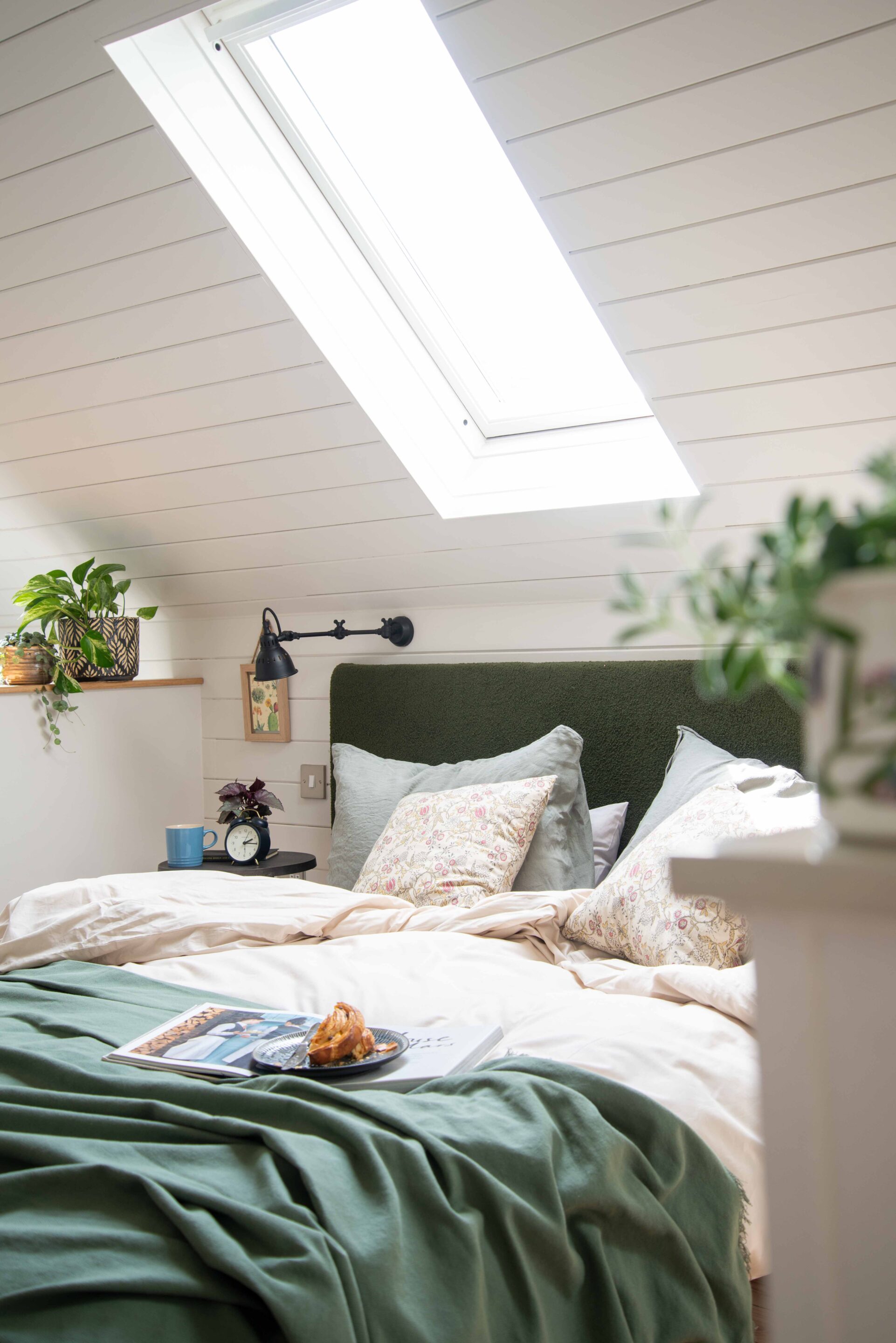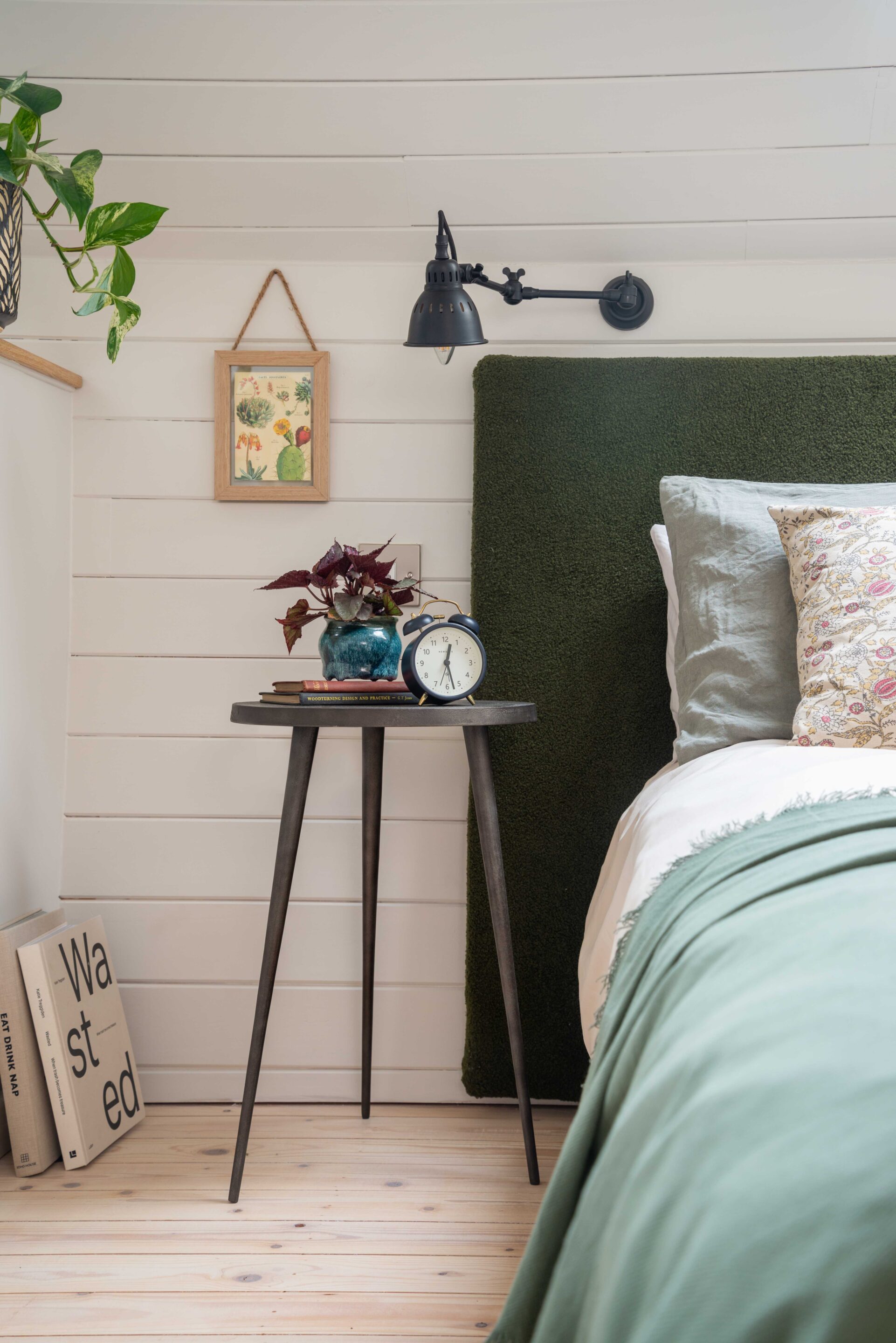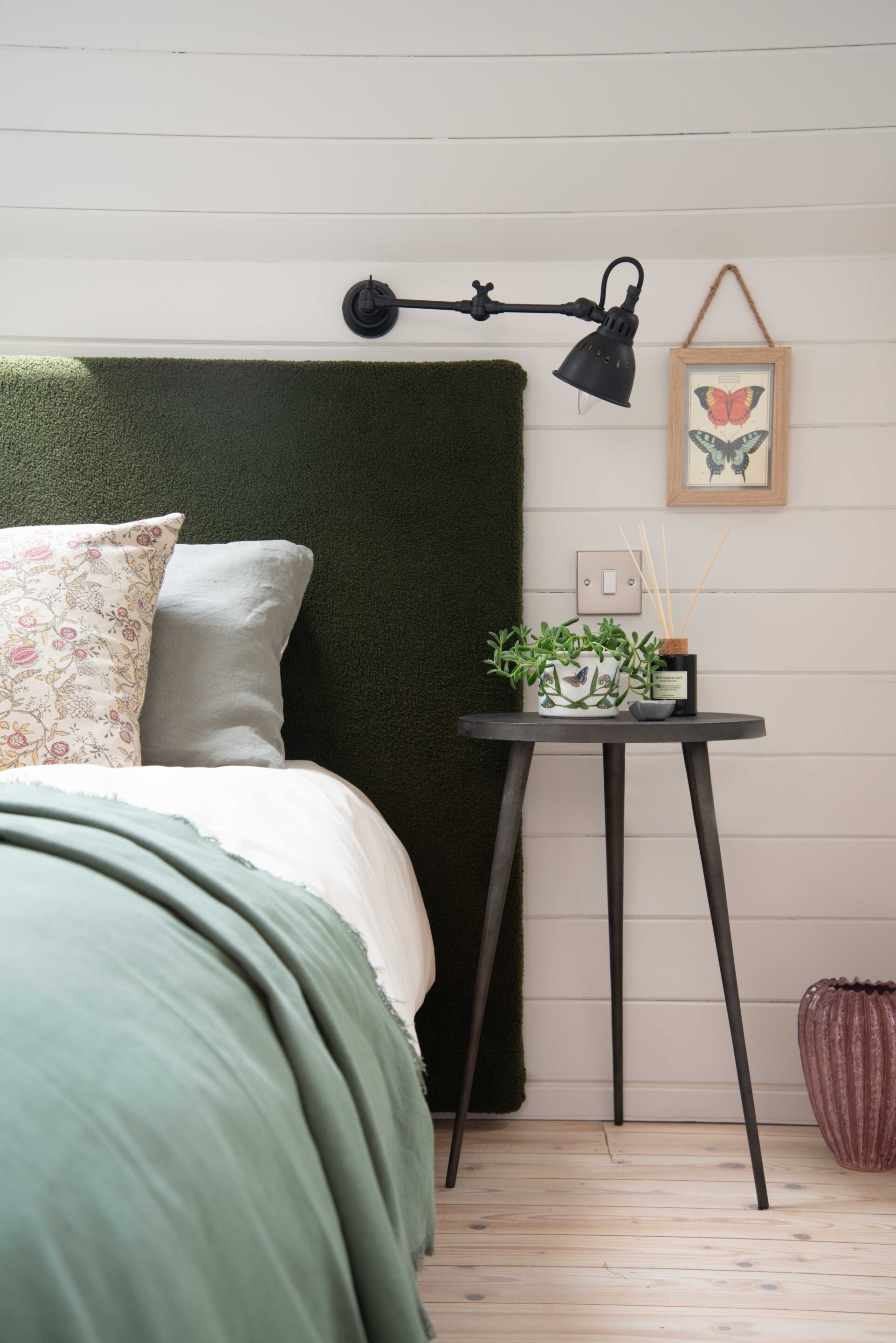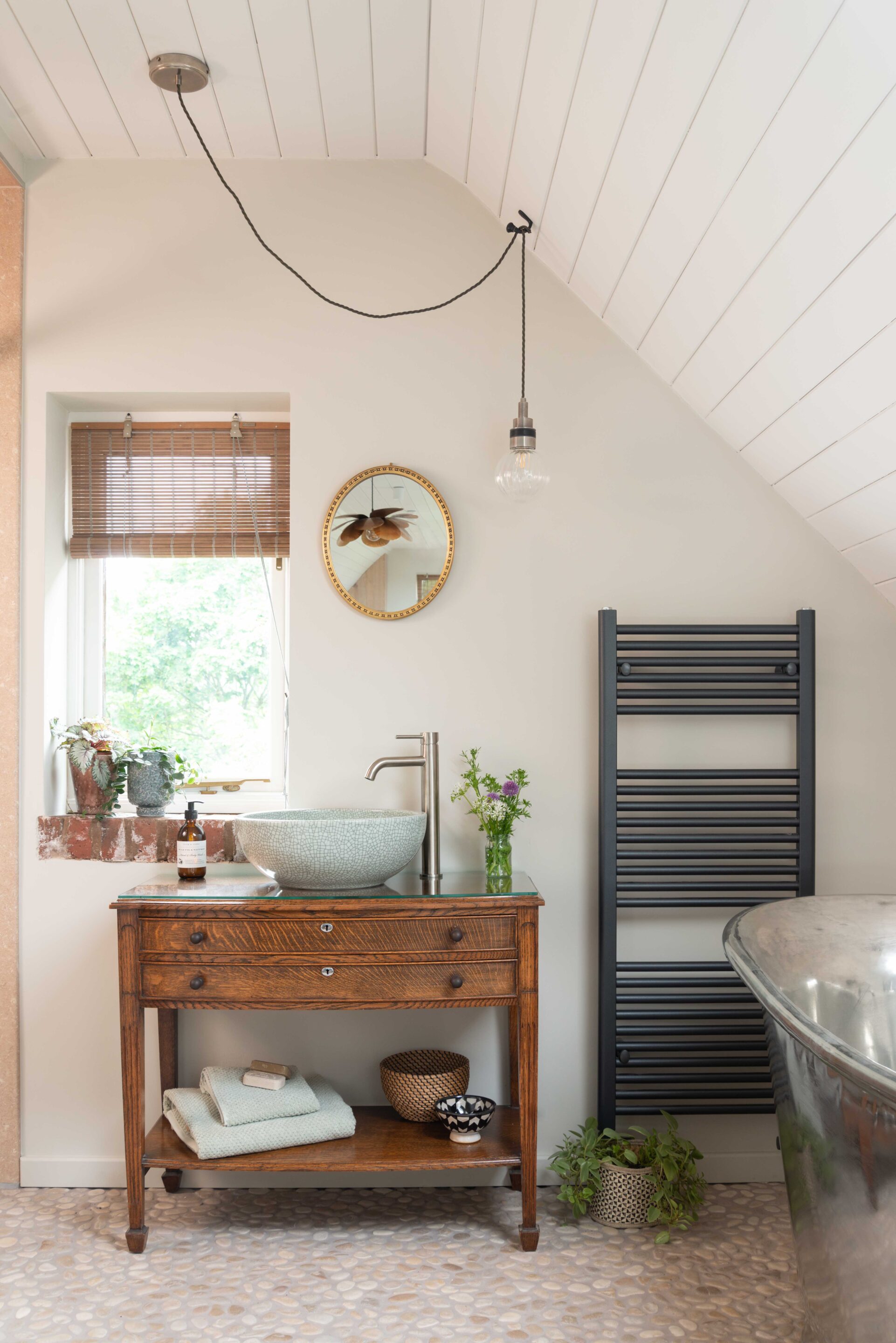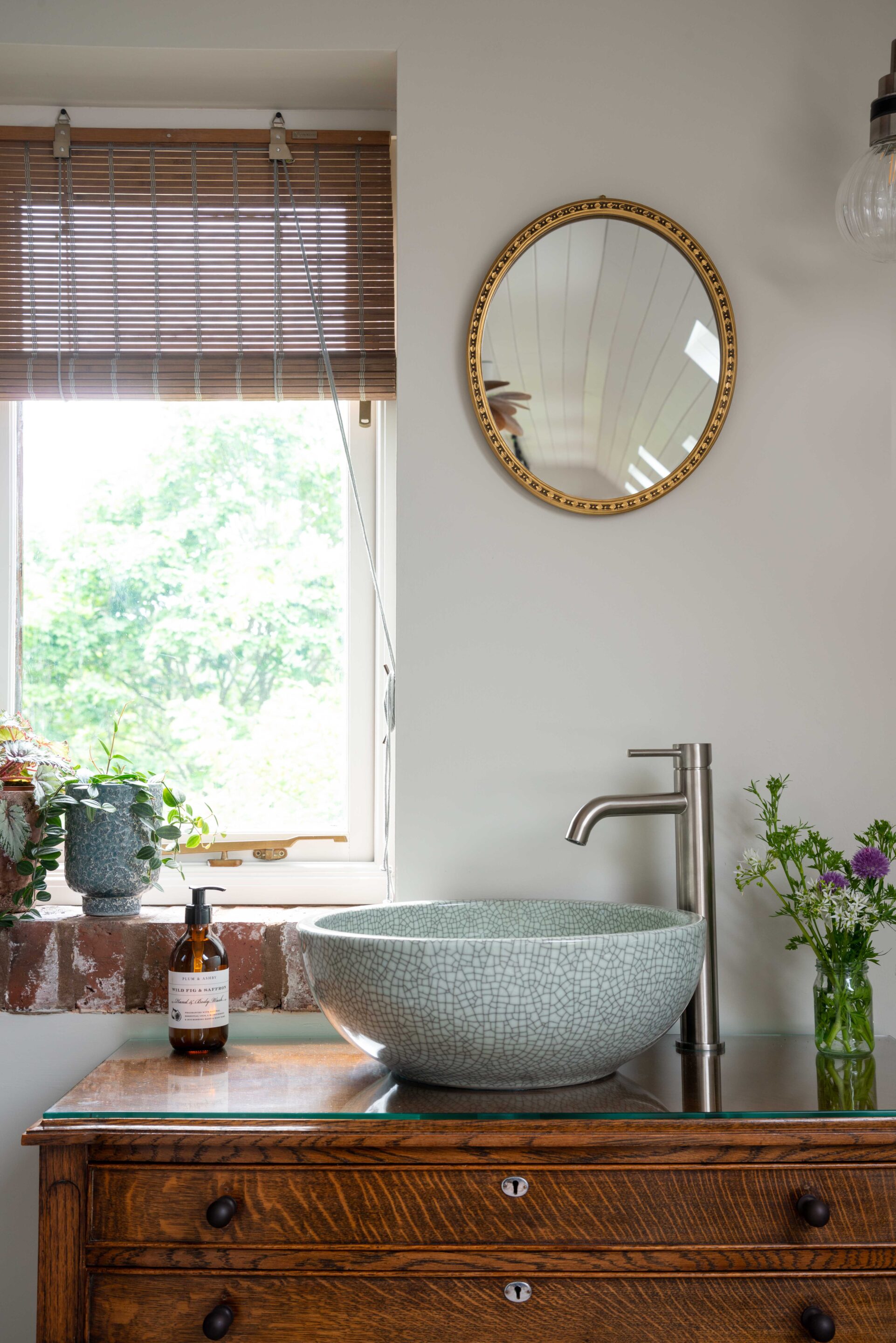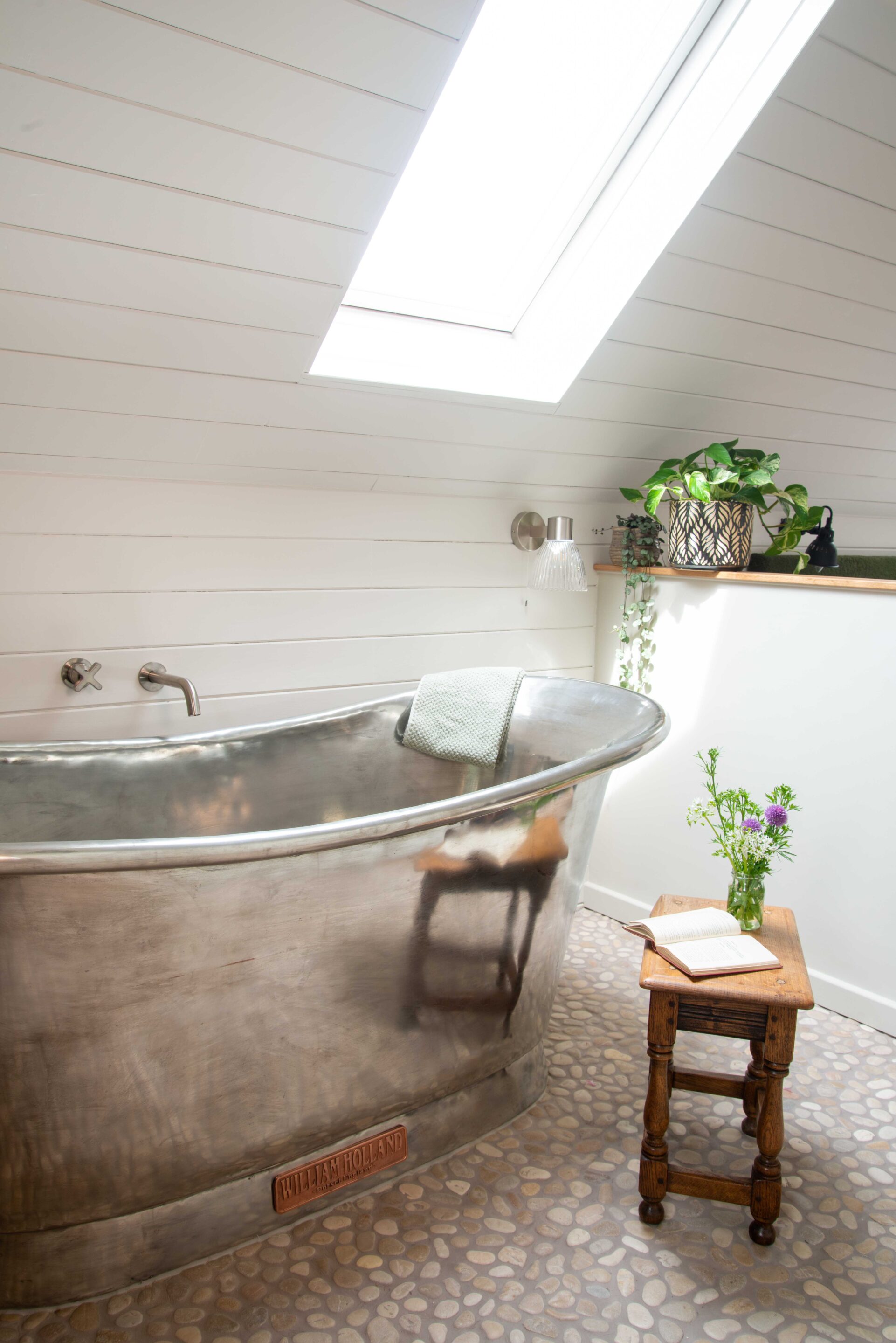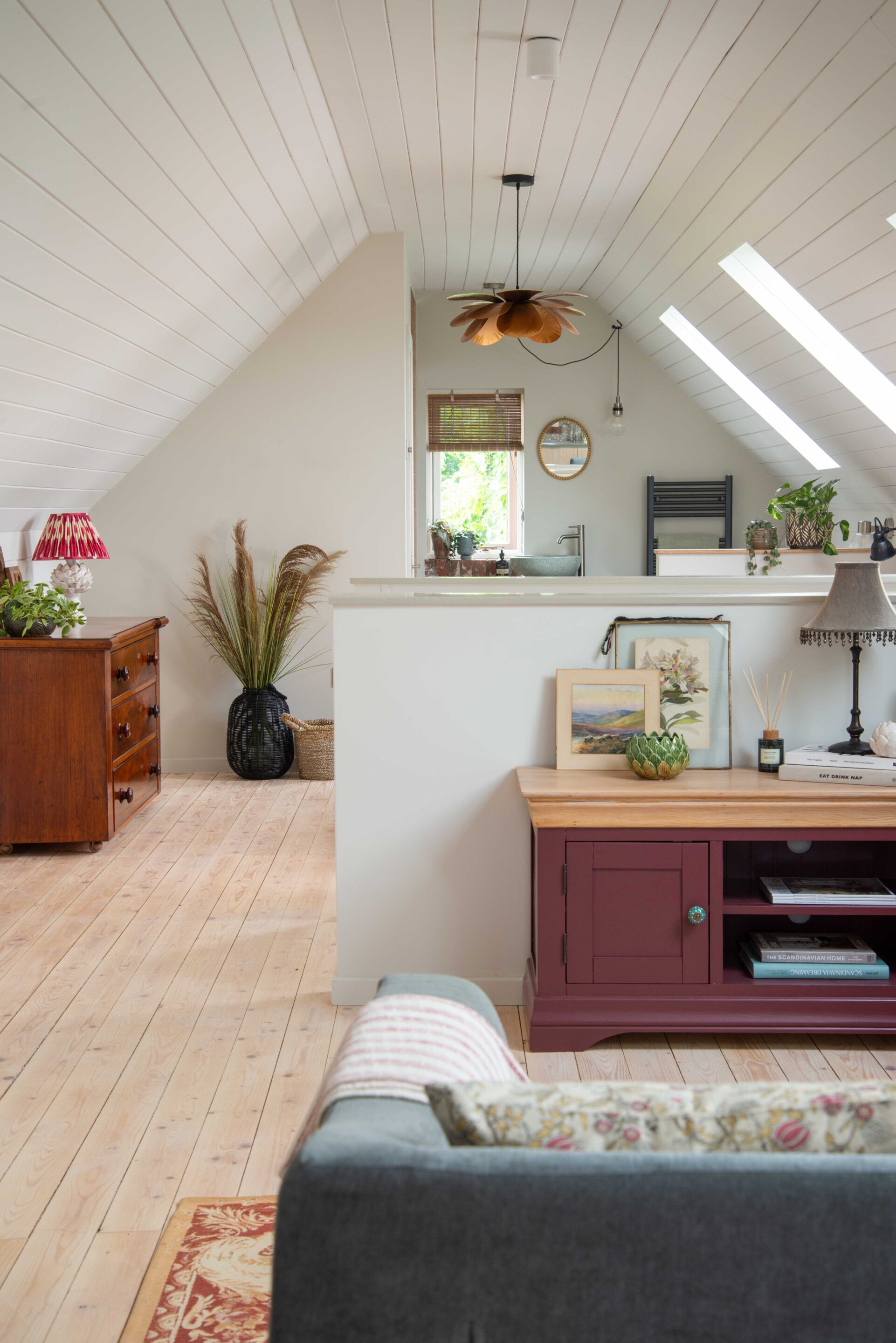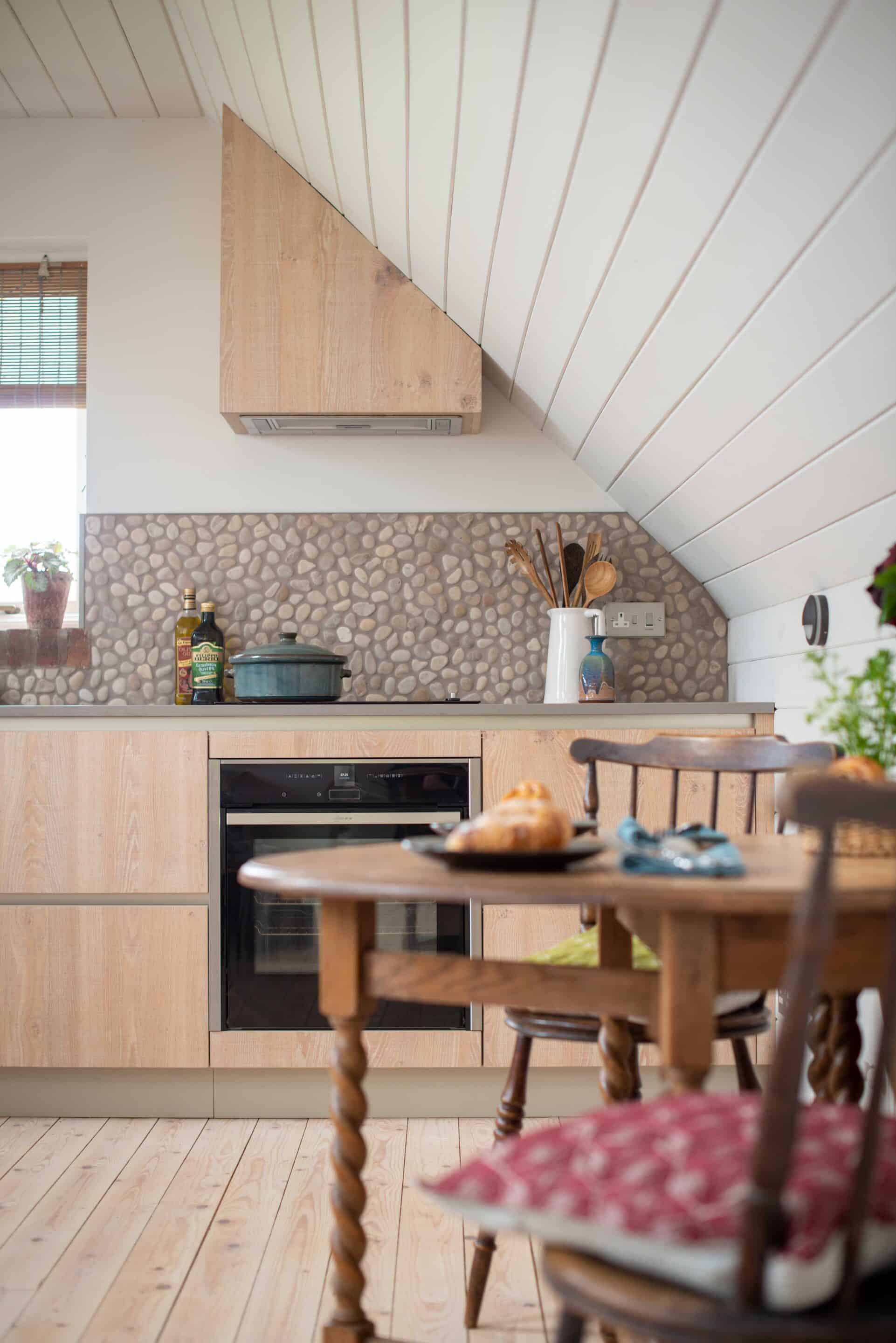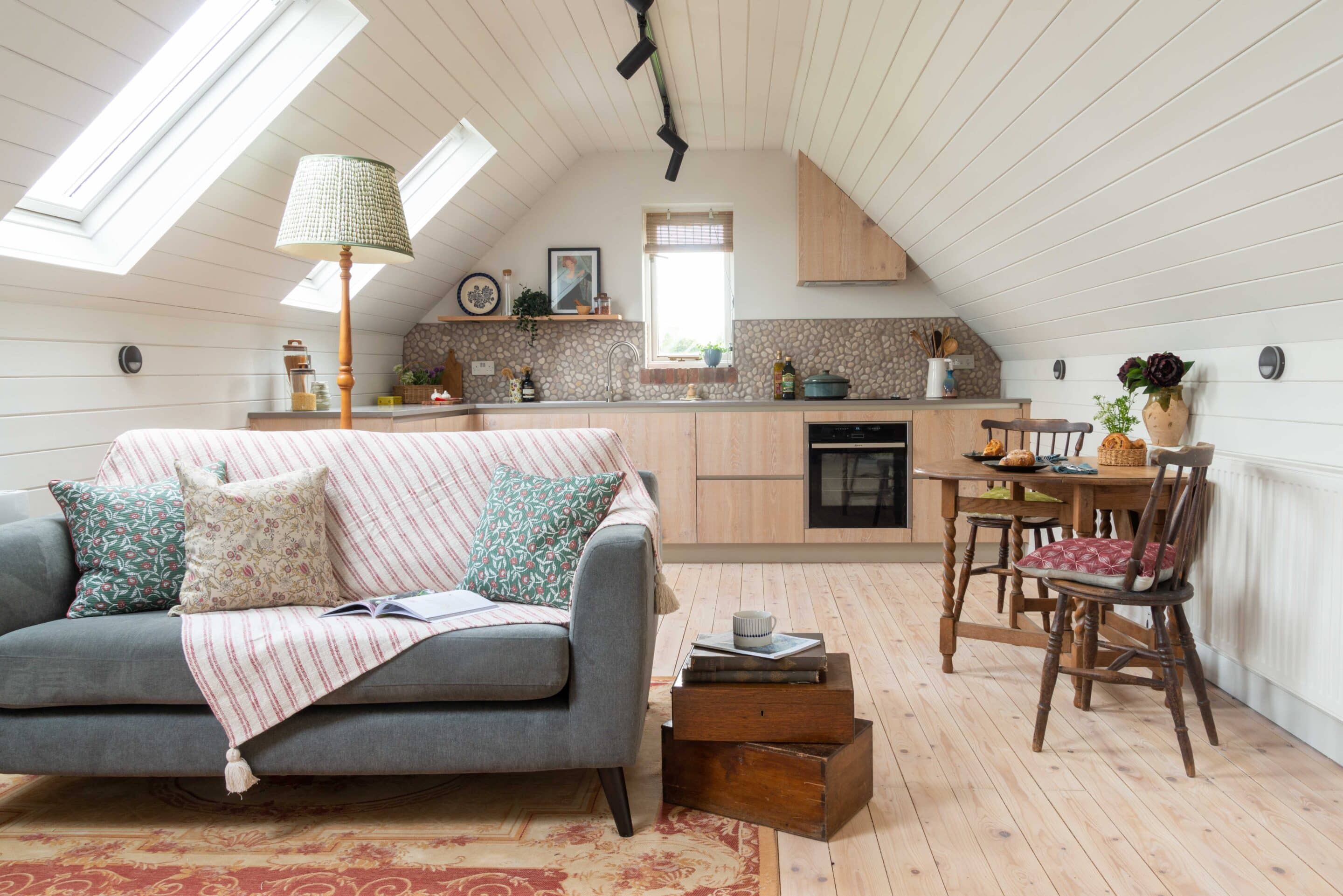 Open Plan Living, Dining, Kitchen
Oak Veneer Kitchen with Meganite Surfaces
Carefully configured to maximise space
Open plan rest and refresh
No.54 May 2022-054_lowres
No.54 May 2022-040-Edit_lowres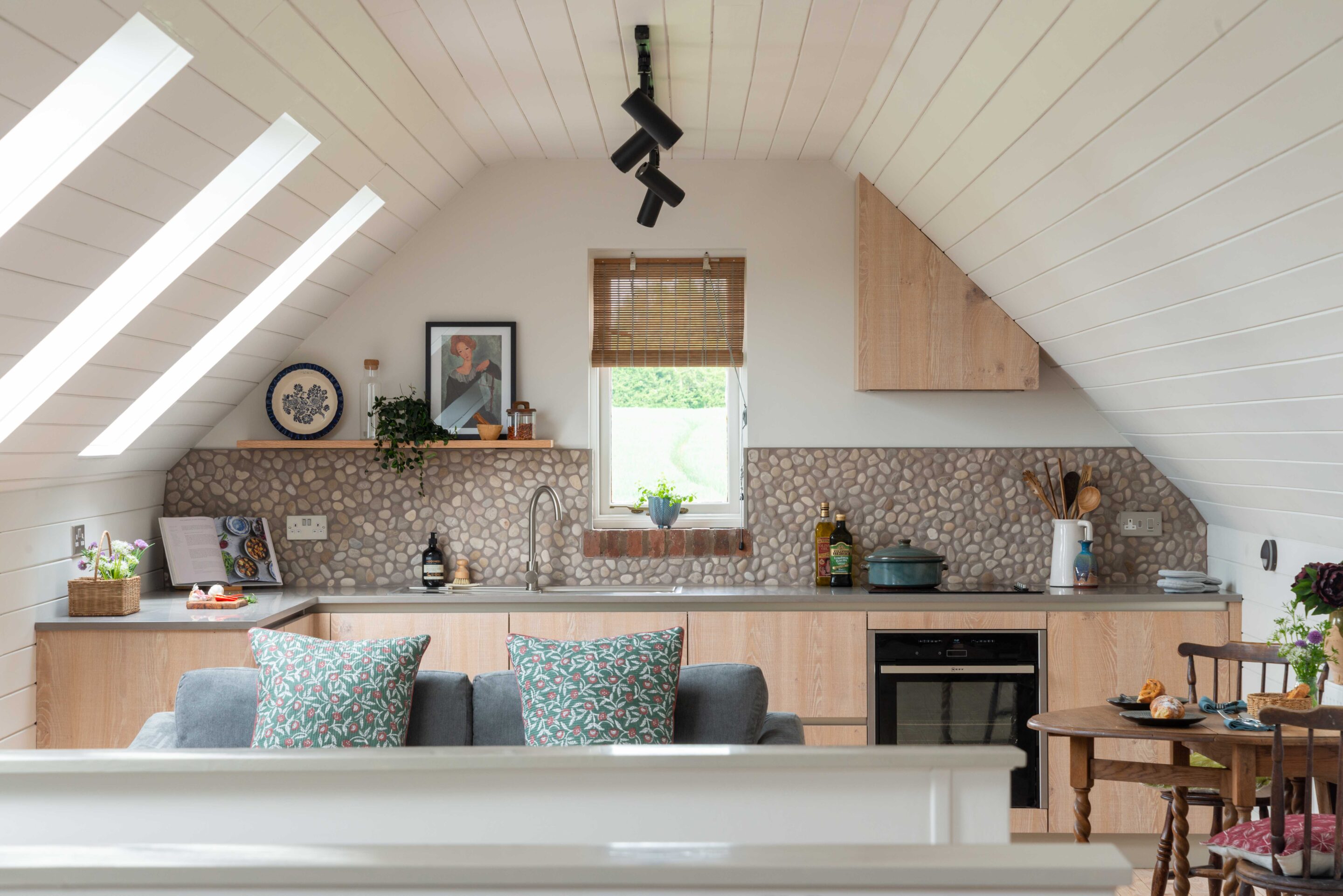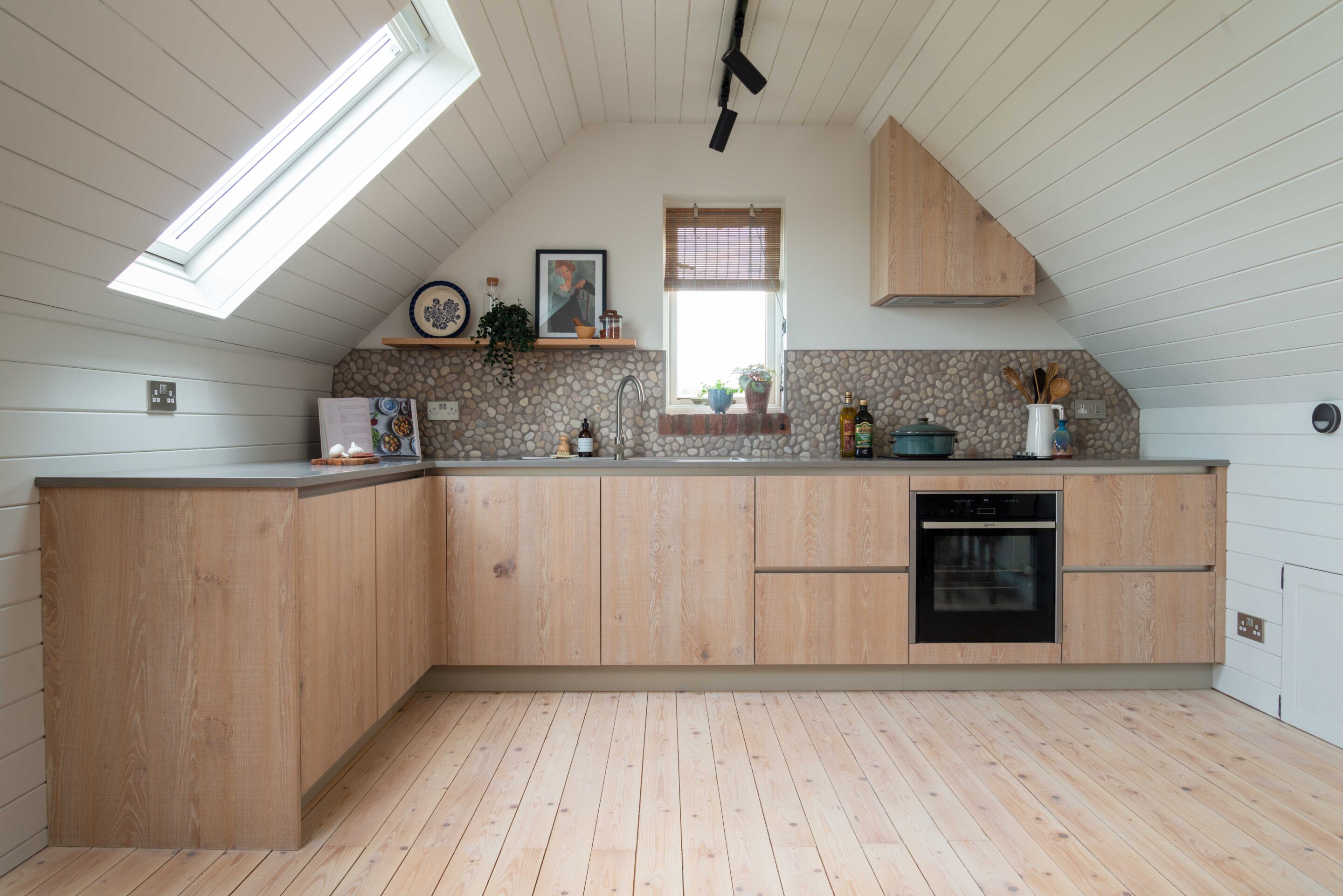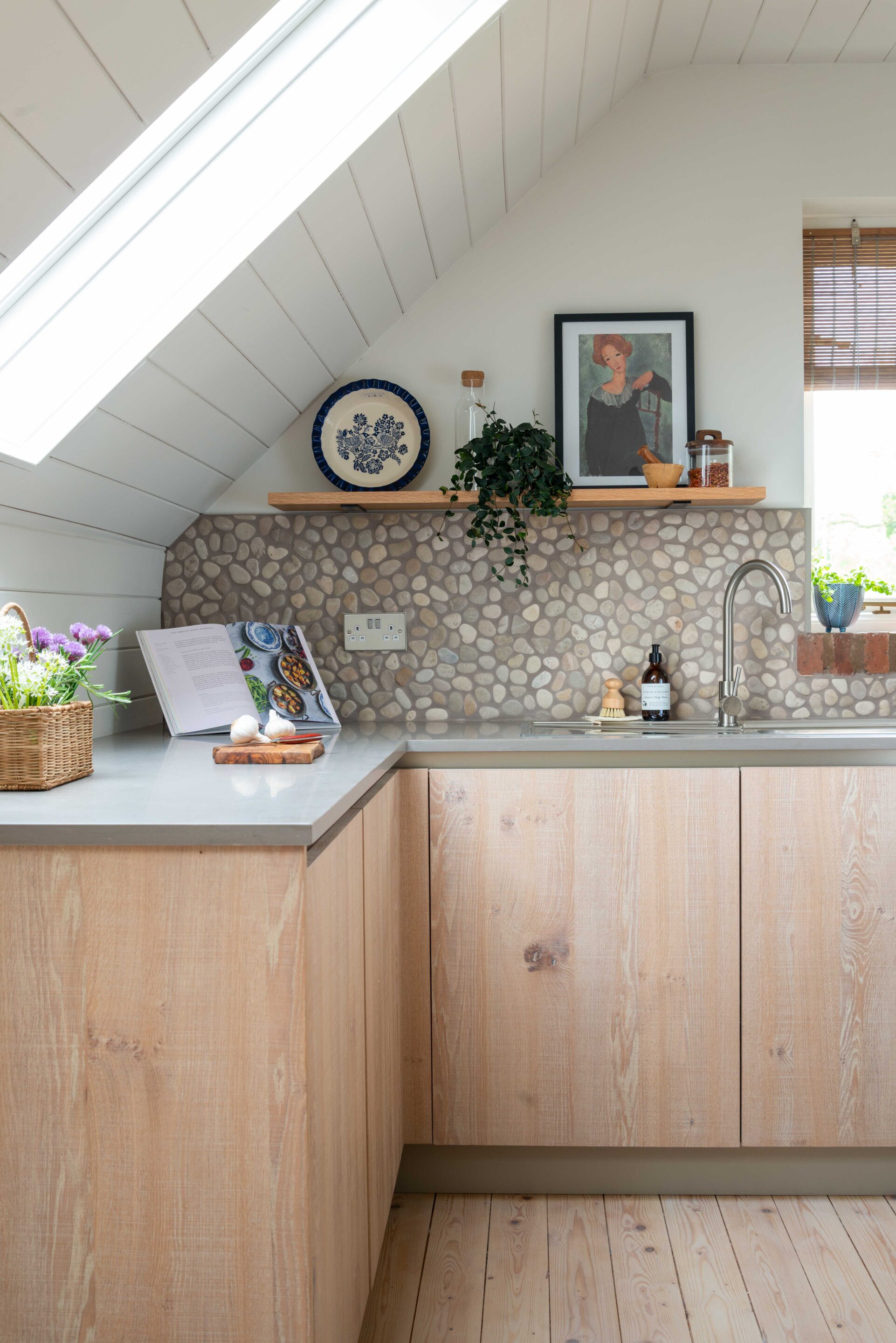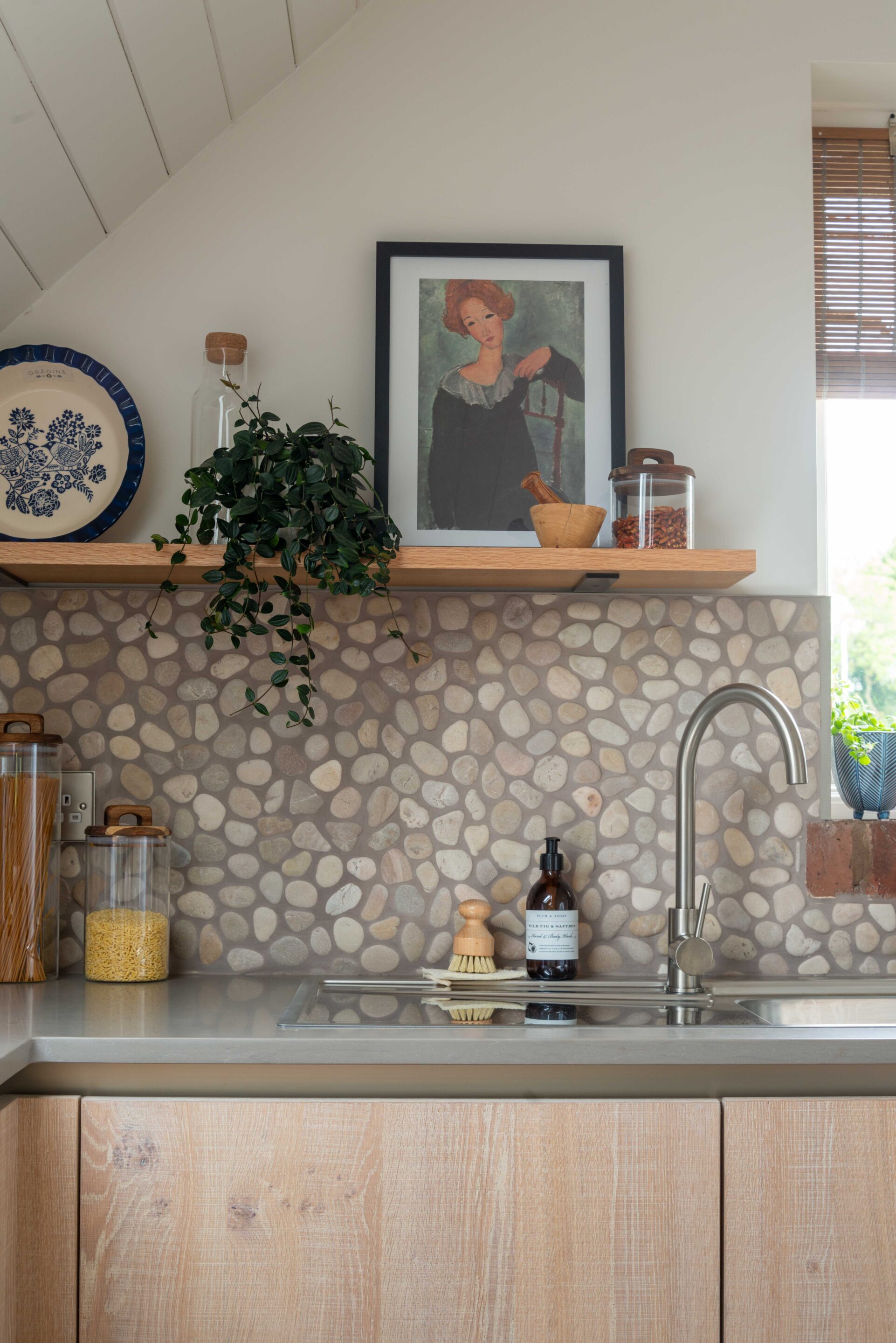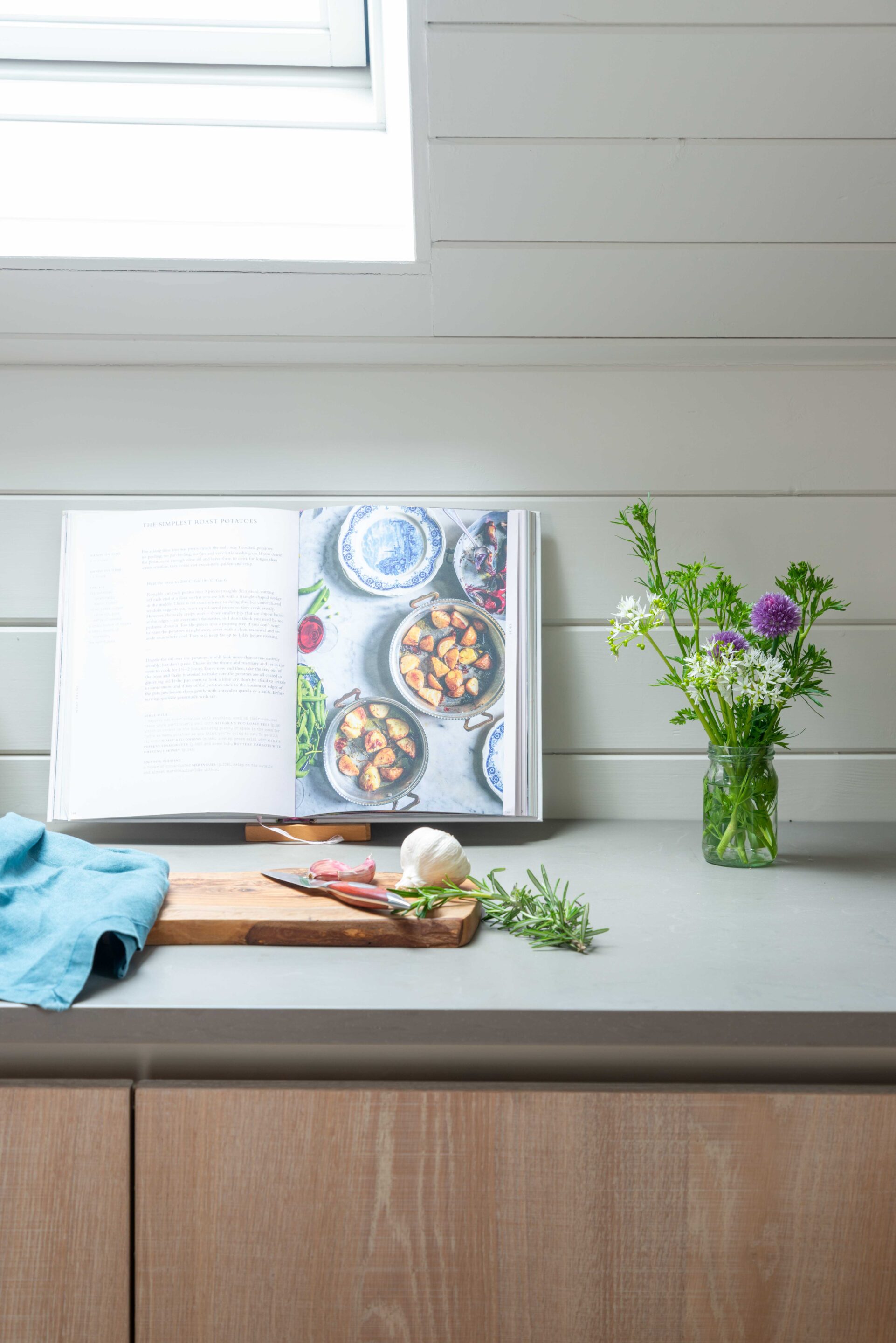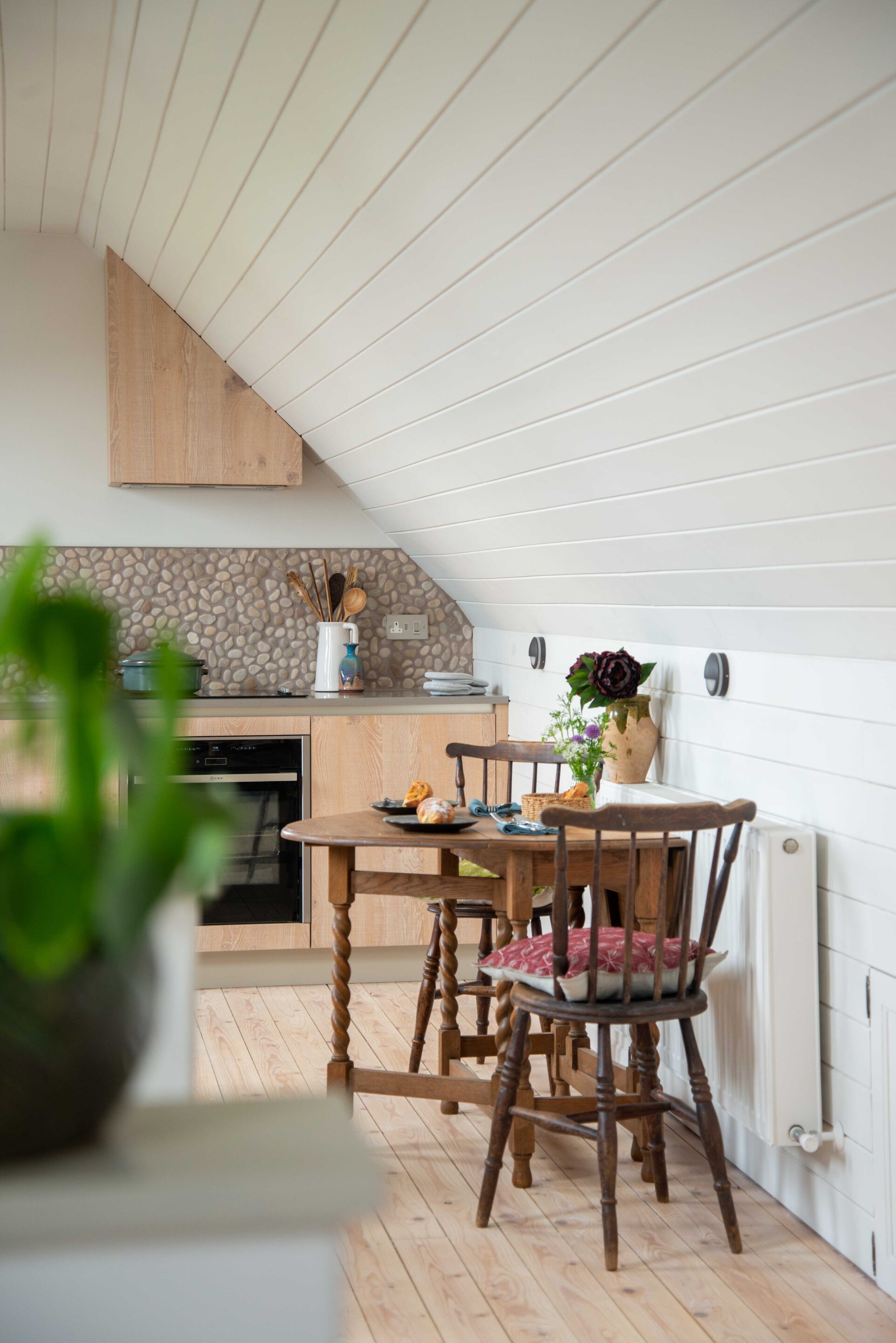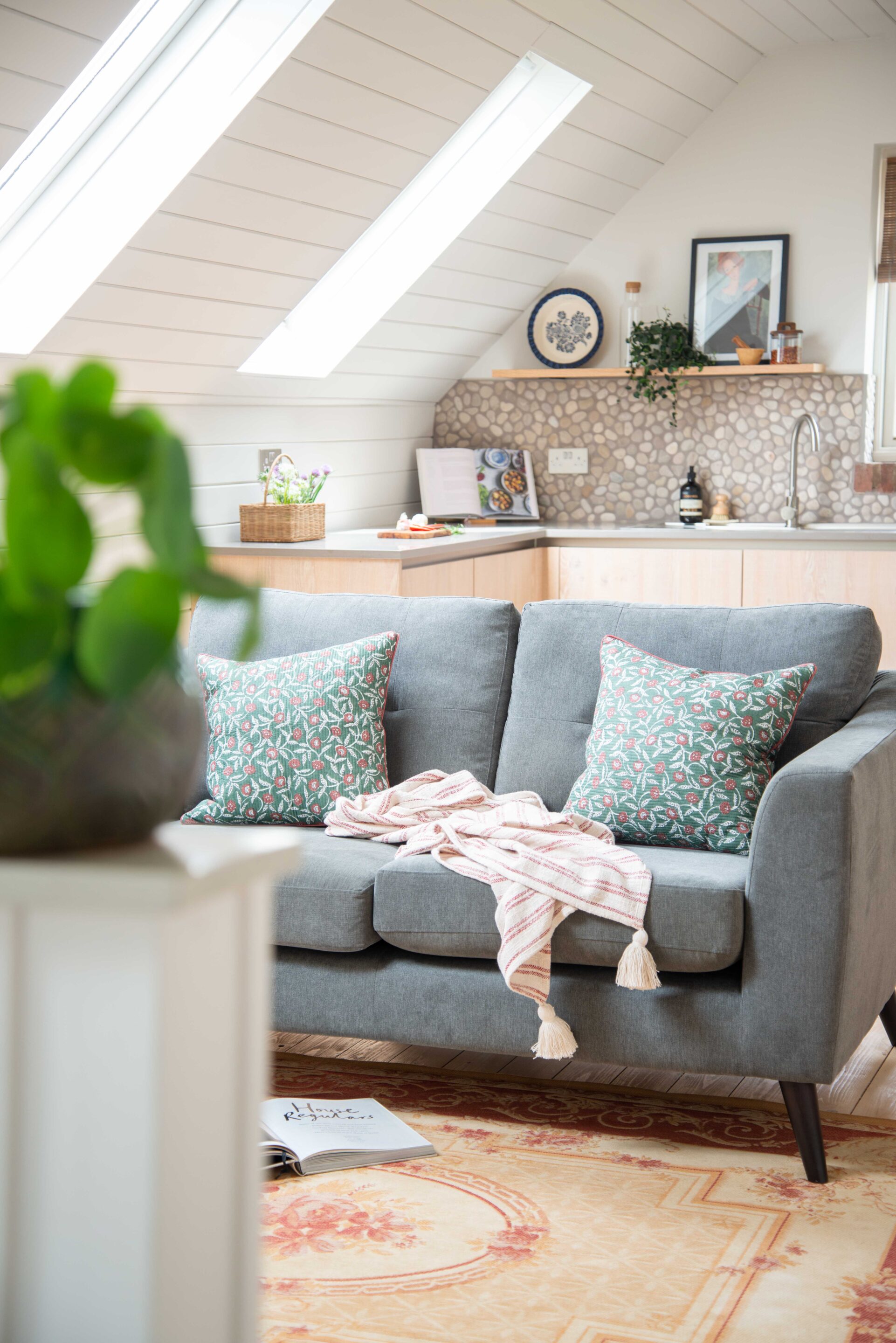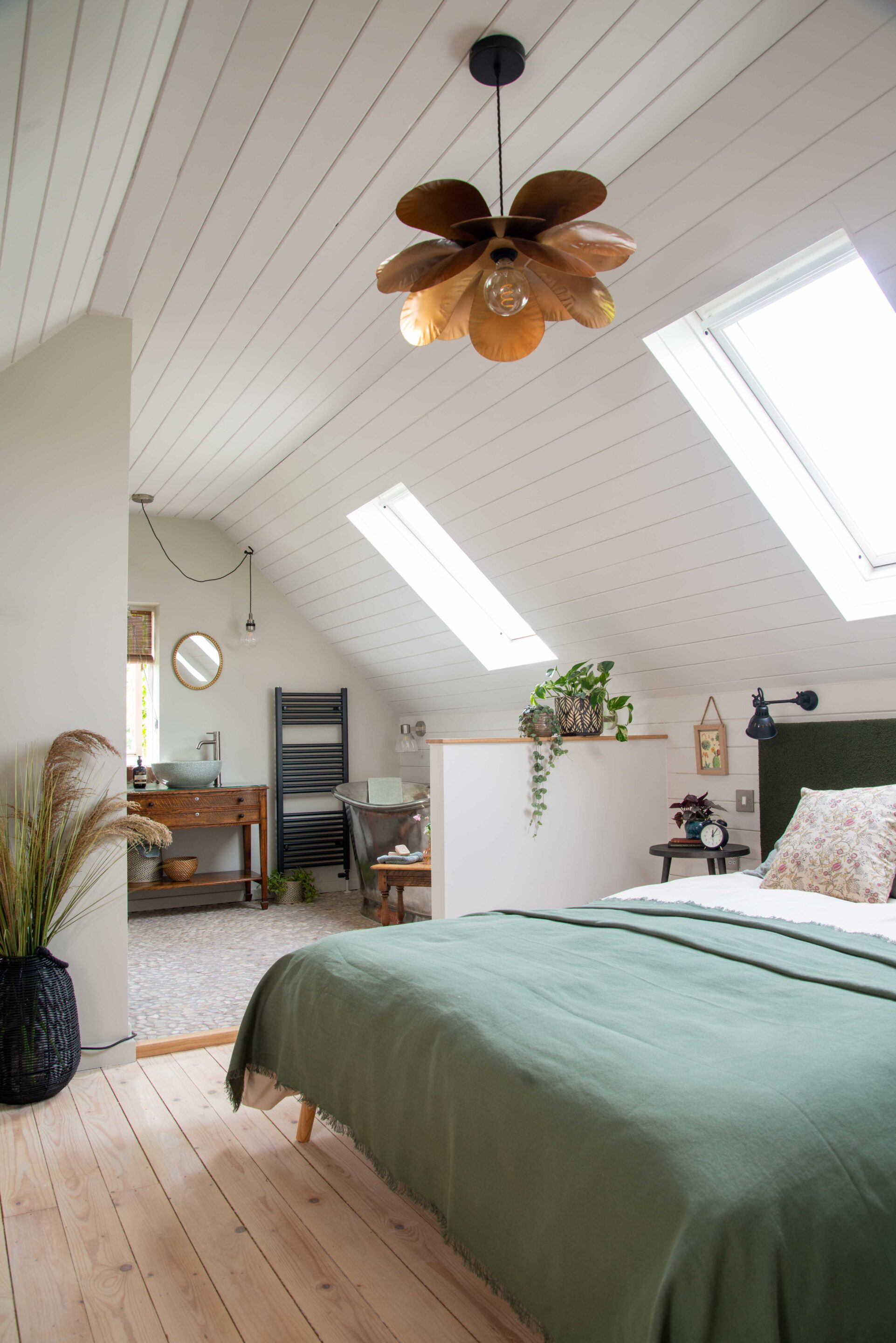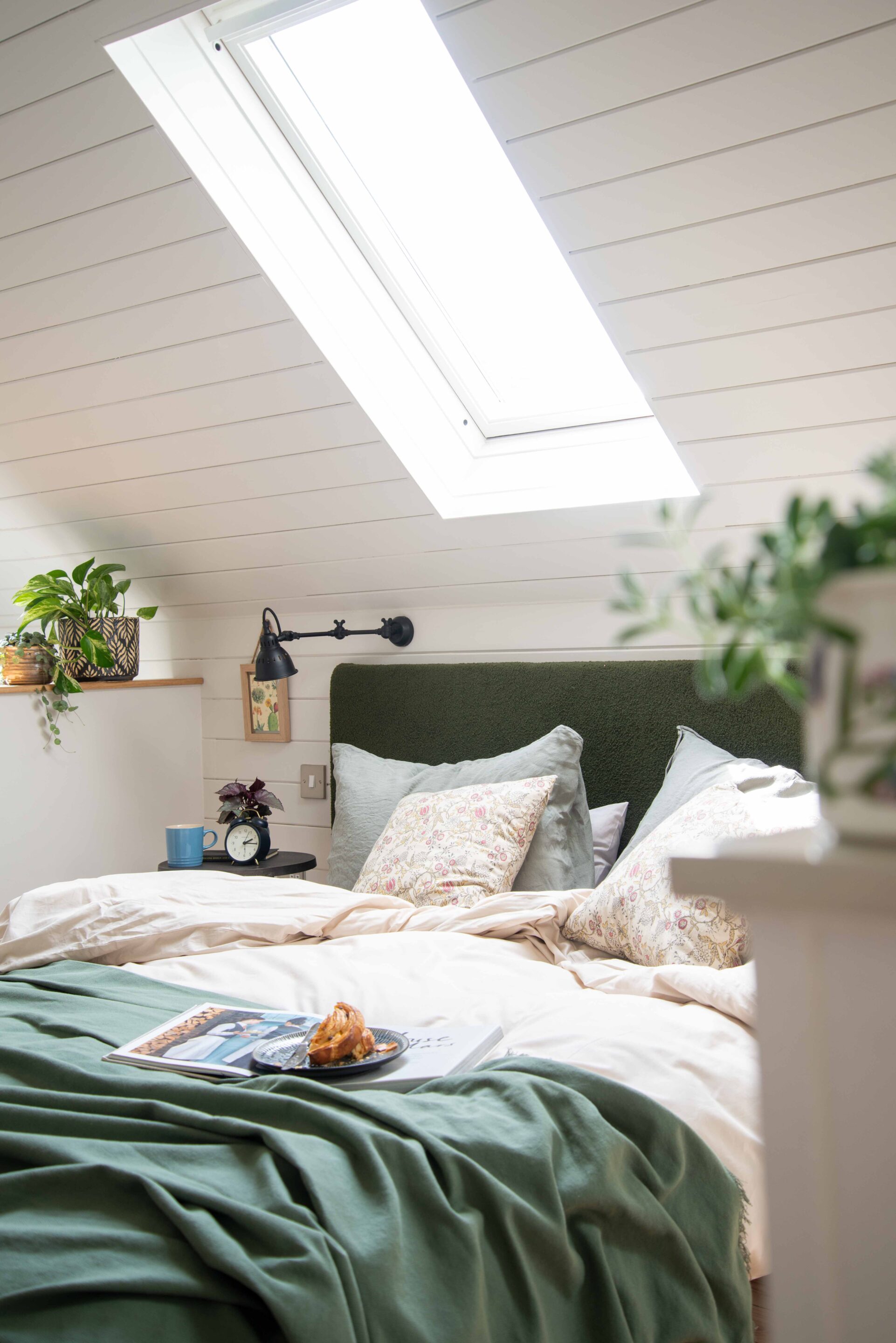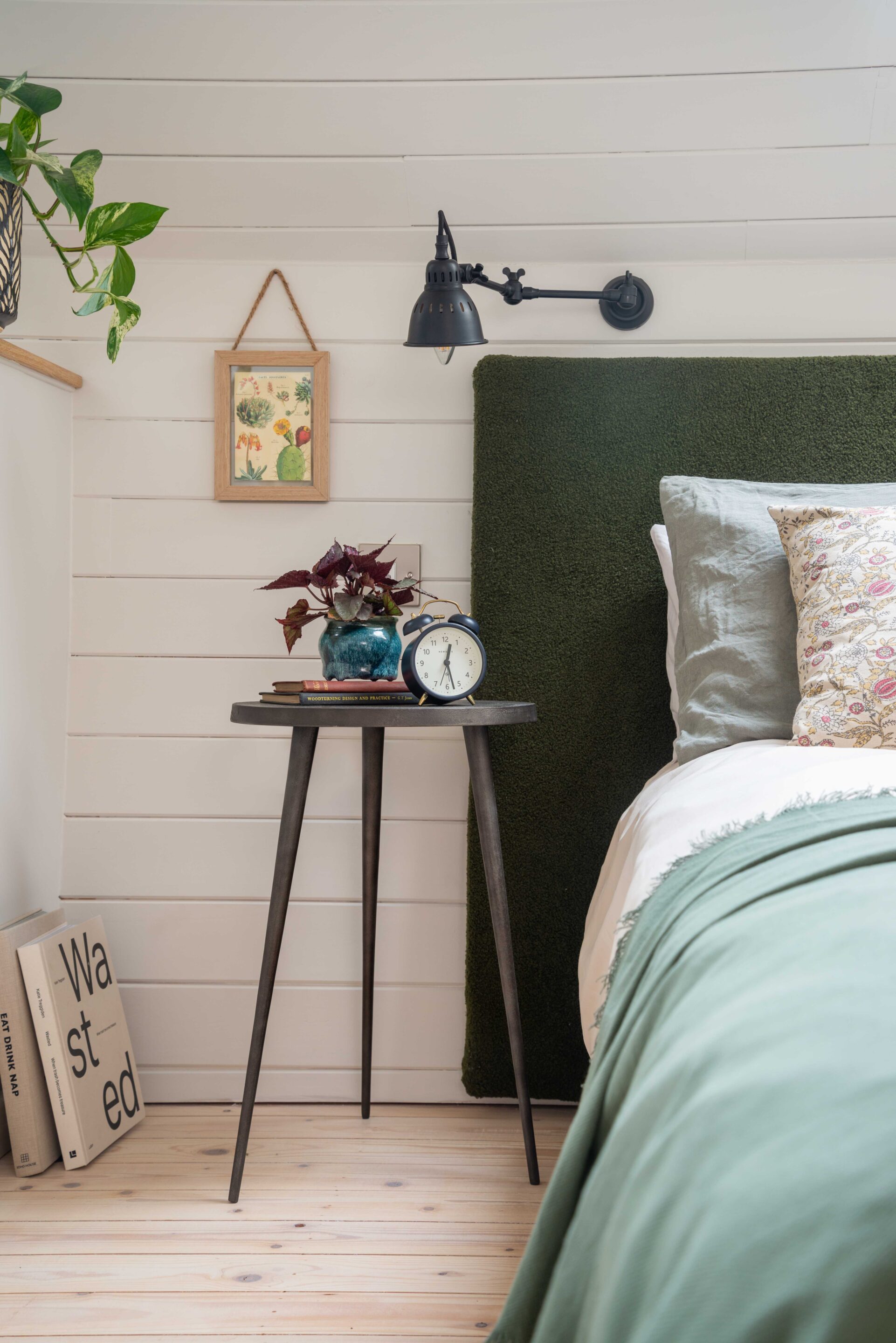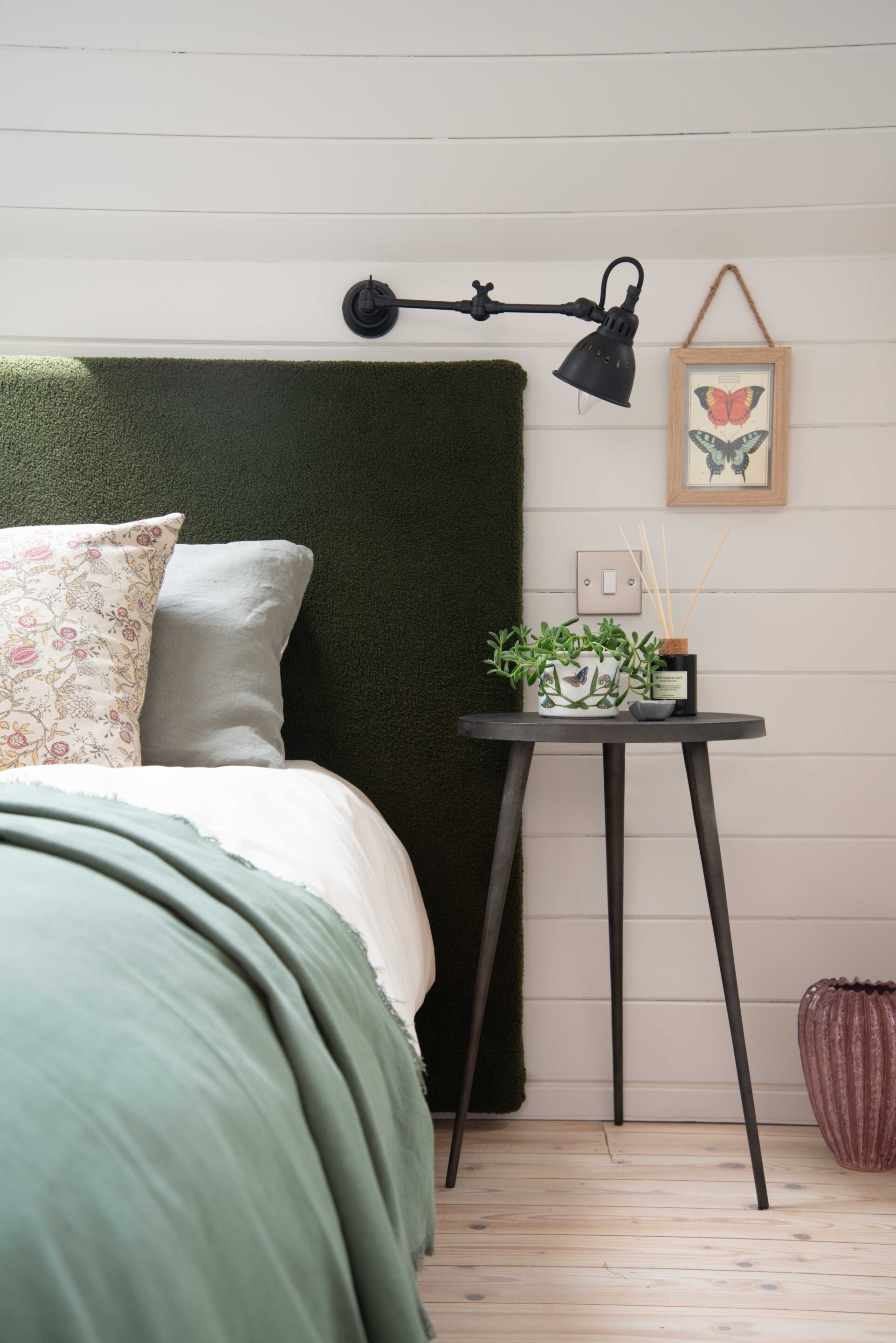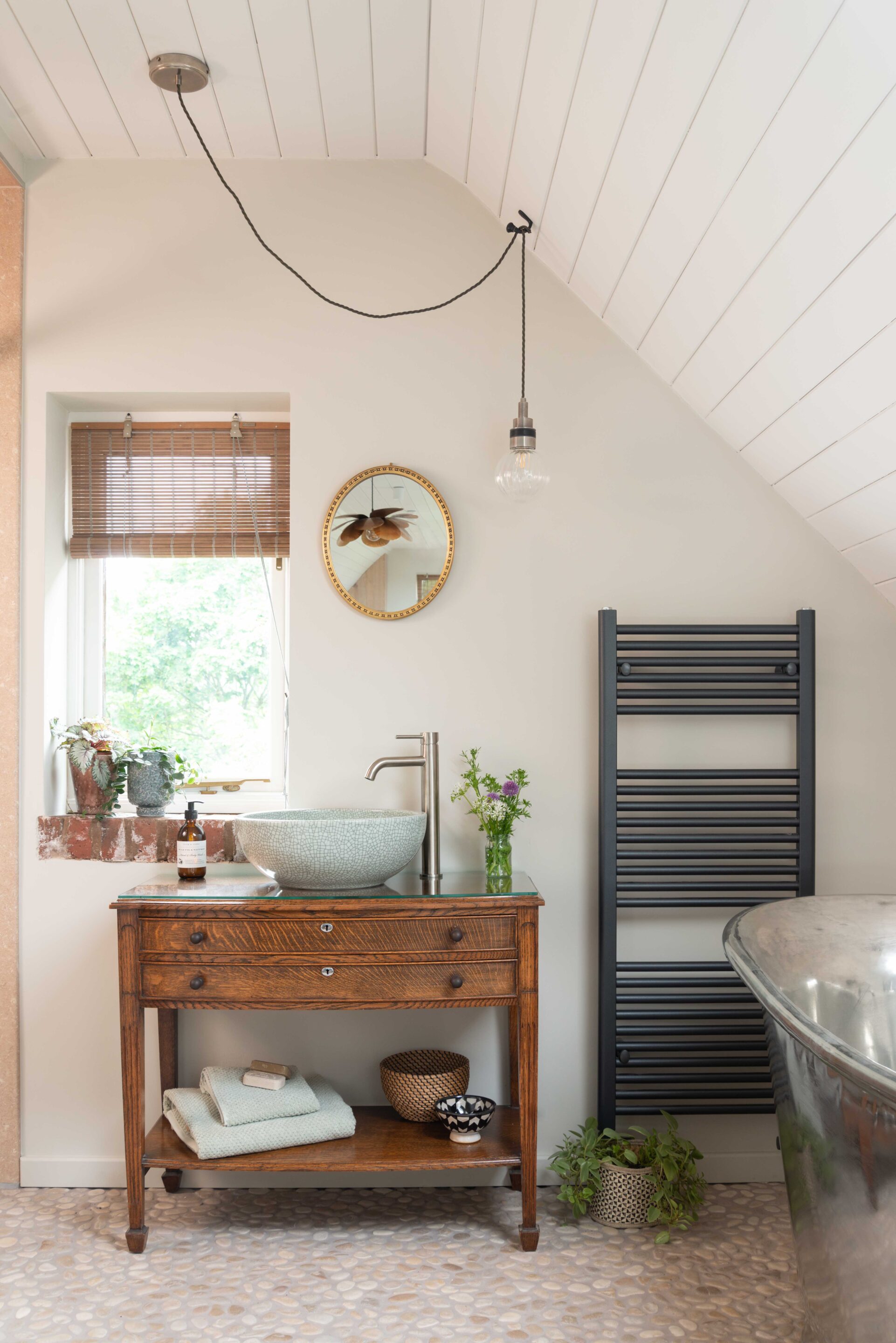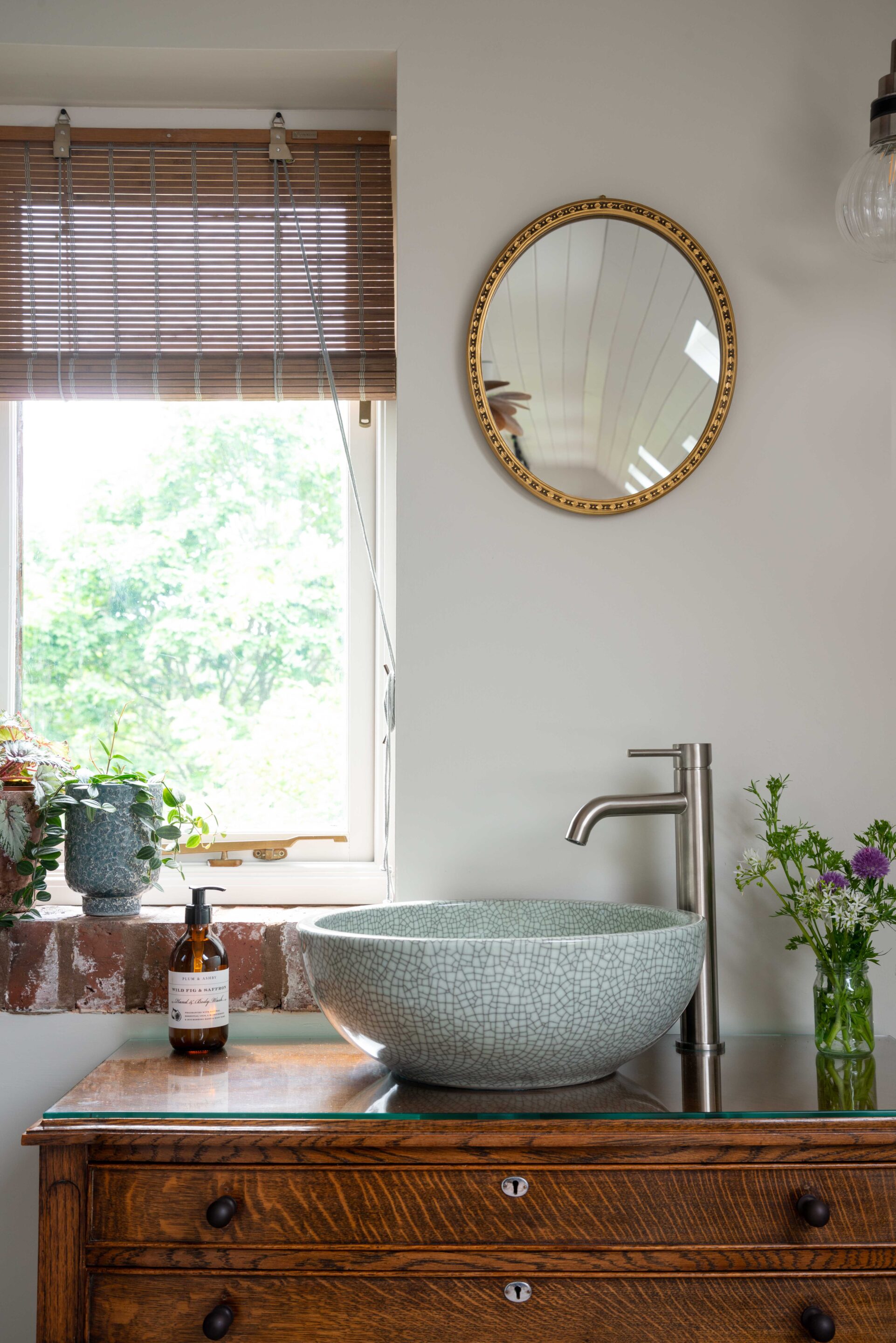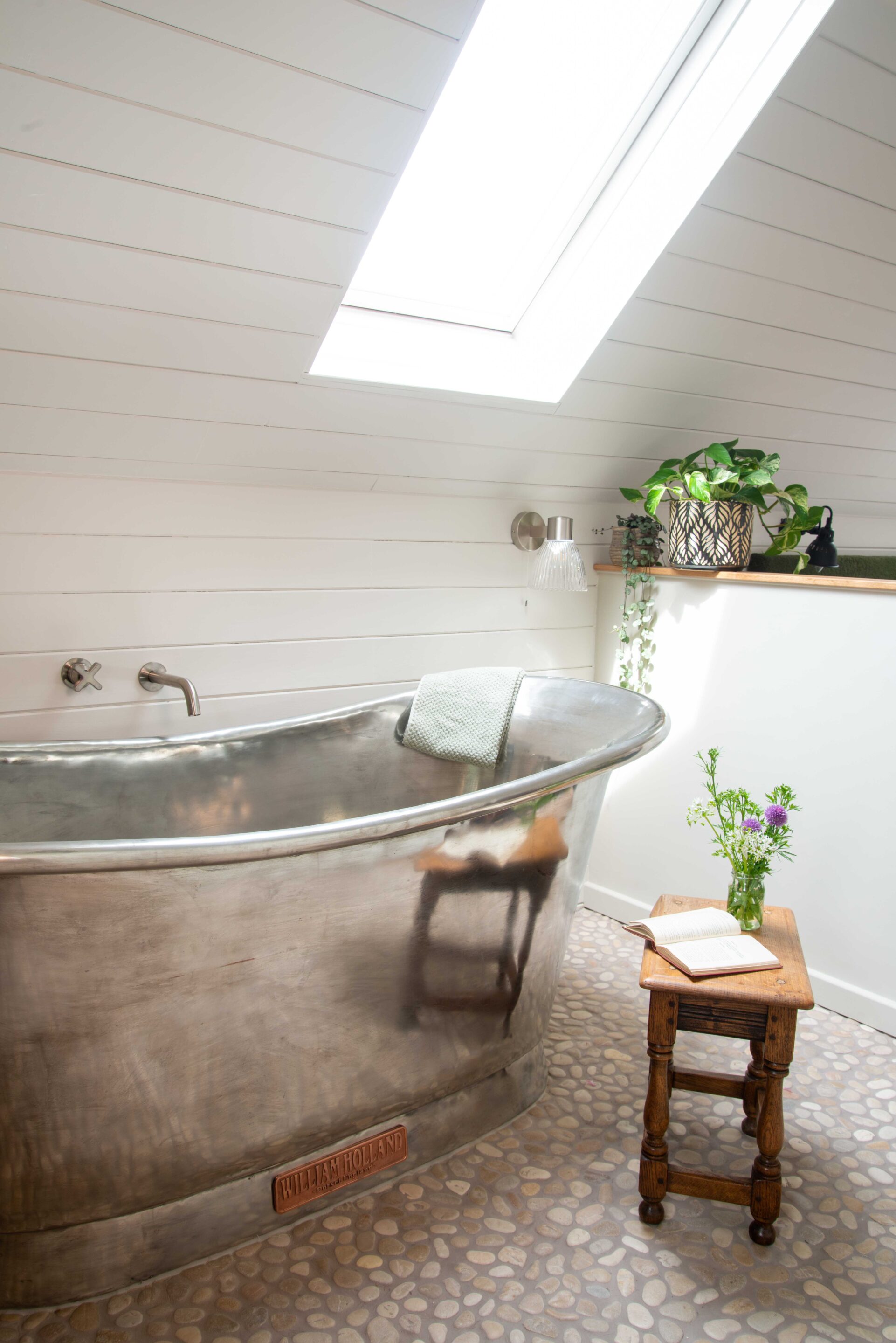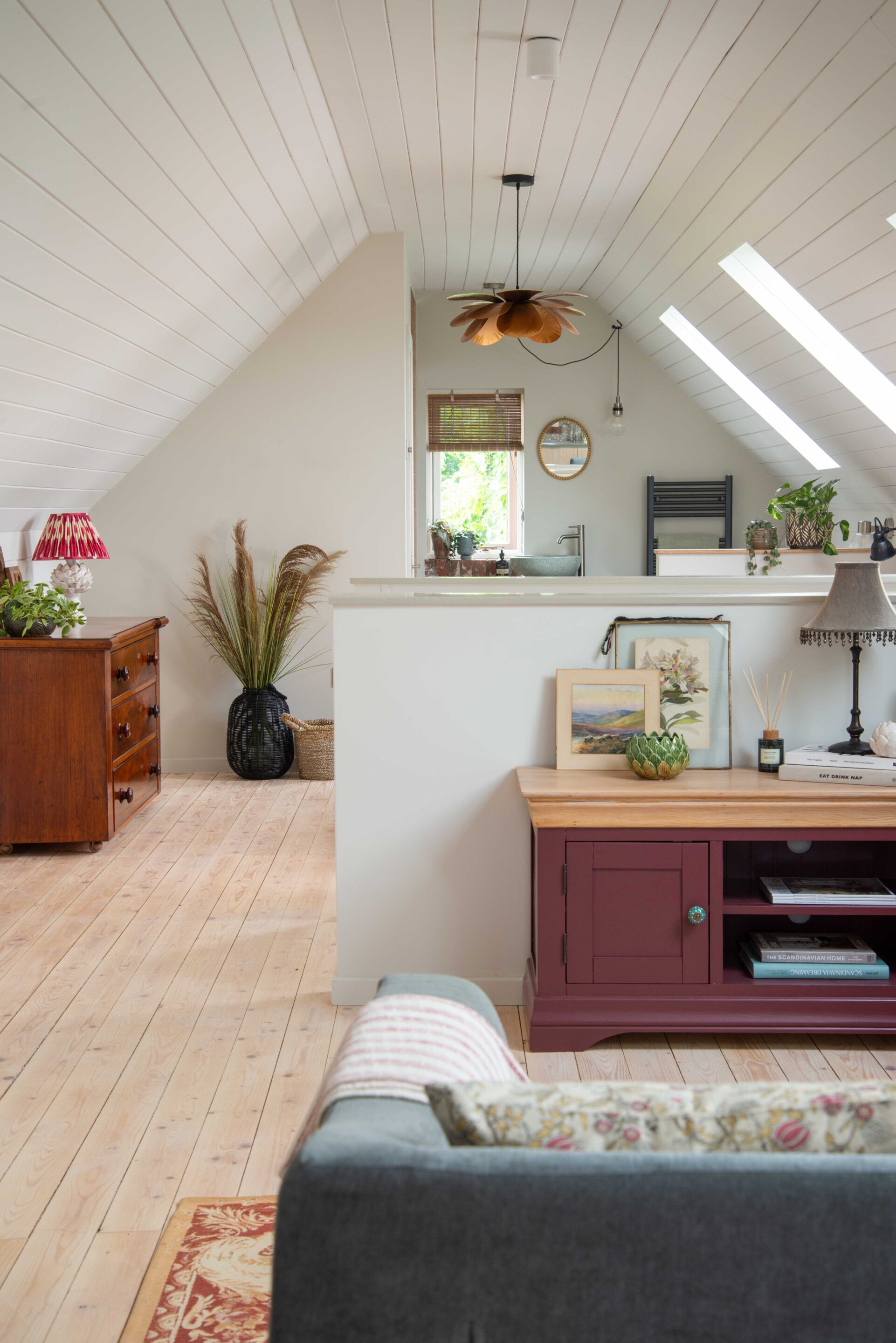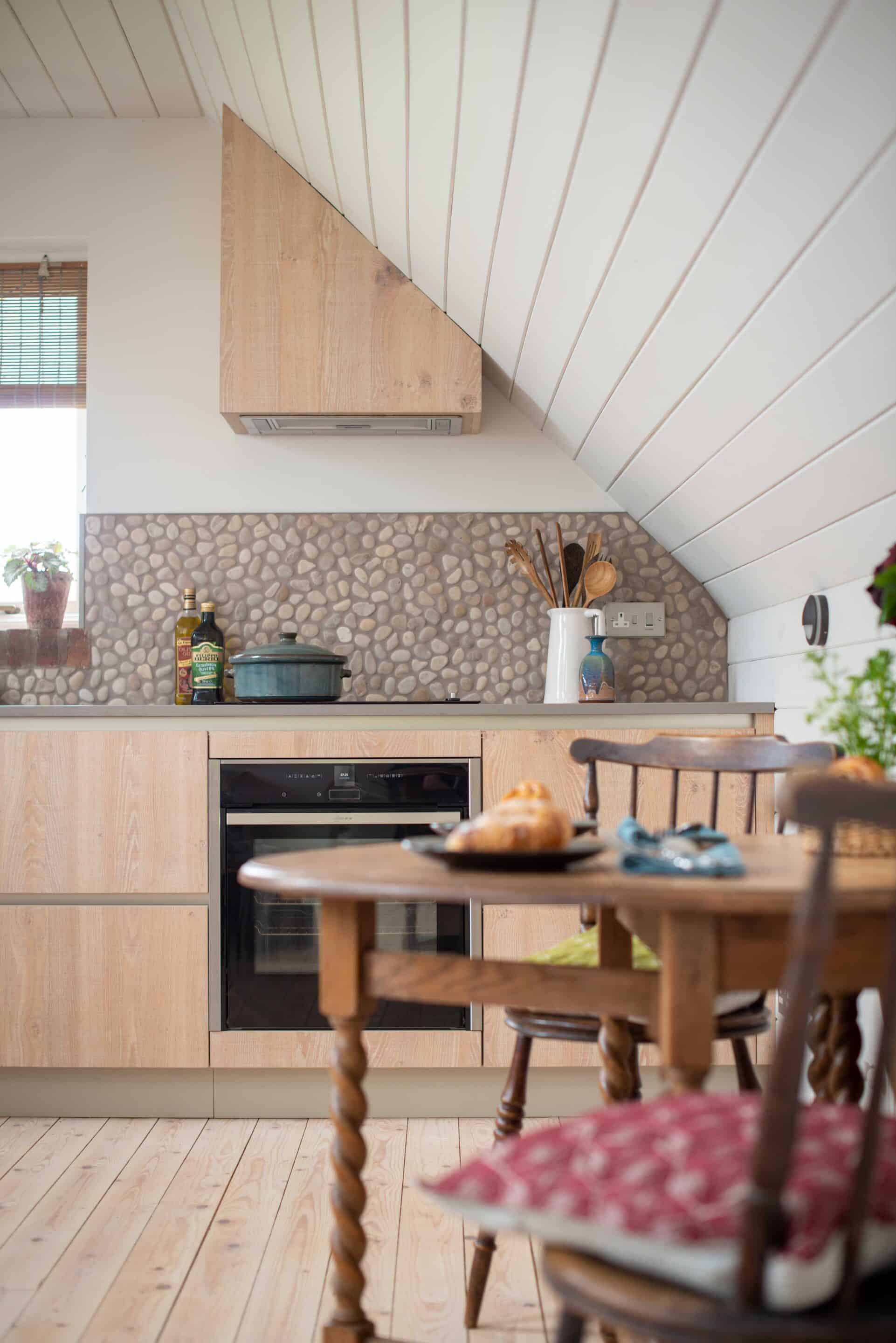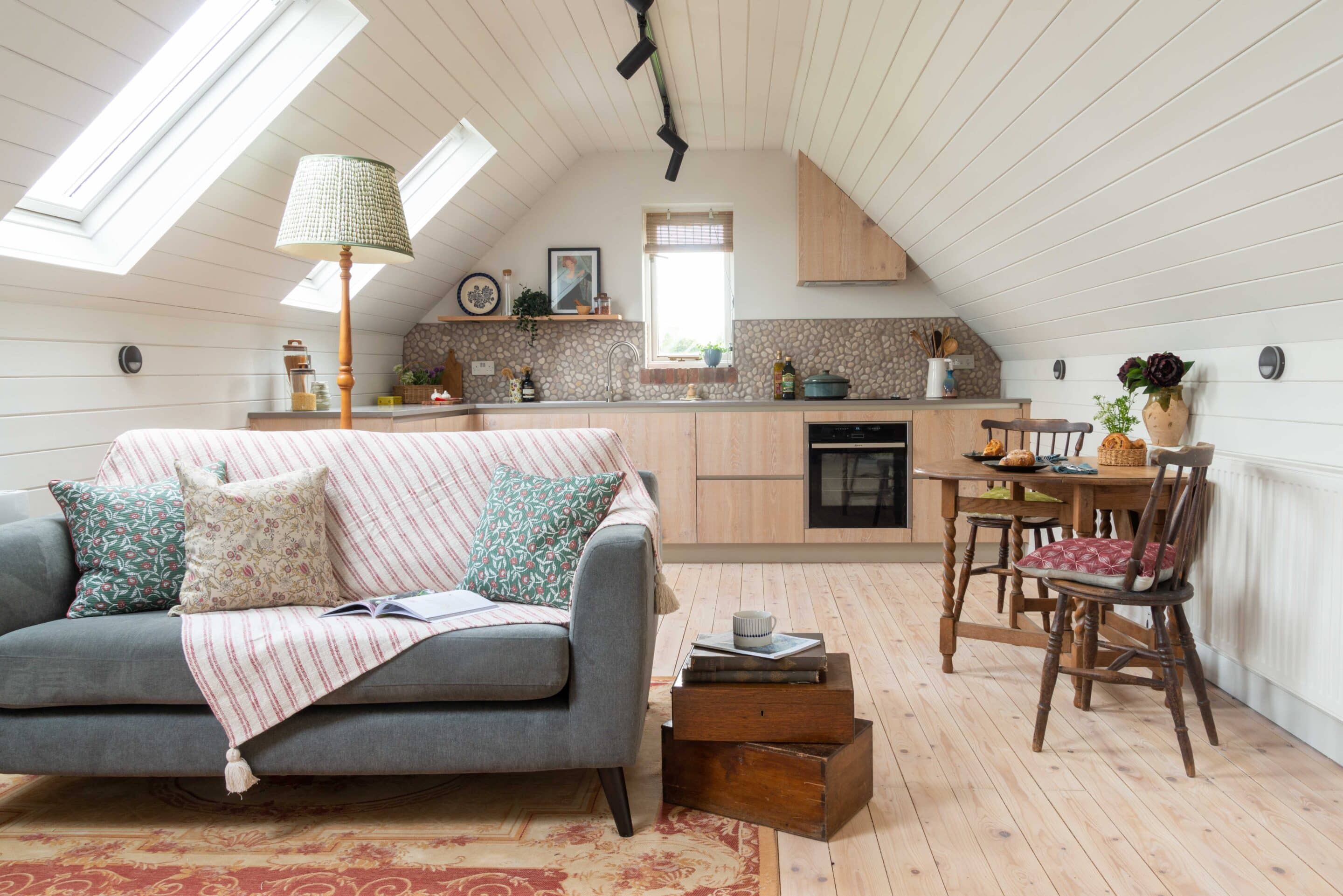 Loft Studio Apartment – Bromsgrove, B60
Unique Interior Design
We've transformed an old un-used loft space above a garage into a fully functioning studio apartment with a completely unique interior design, destined to become a short term holiday let.
Building upon it's countryside location and original pine clad interiors, a light, easy natural feel flows through the space, with vintage details and luxurious touches, from the William Holland copper bath to the bespoke, rustic oak kitchen.
A paired back palette, of warm whites, natural stone and soft florals is elevated with punches of green in fabrics, furnishings and plants to connect the outside with this cosy interior.
Check out our diaries to see the before pics and the story behind this unique space.
Photography: Amanda Jackson
Concept design and visualisation
Space planning and layout

Bespoke kitchen design, make and installation

Bespoke worktop fabrication
Upcycling and refurbishment of pre-loved pieces
Lighting and electric plans
FF&E sourcing and specification
Project management – including build works