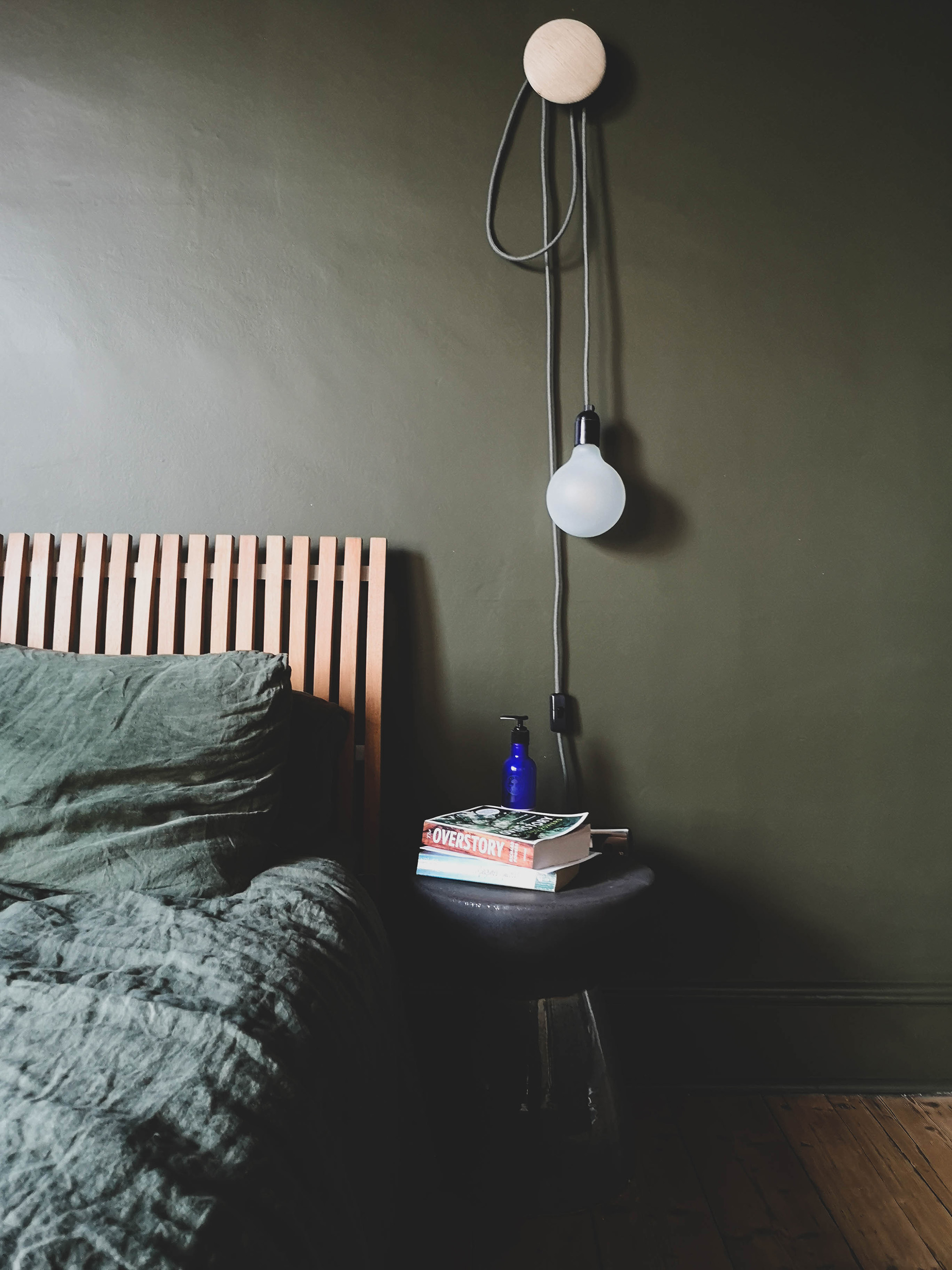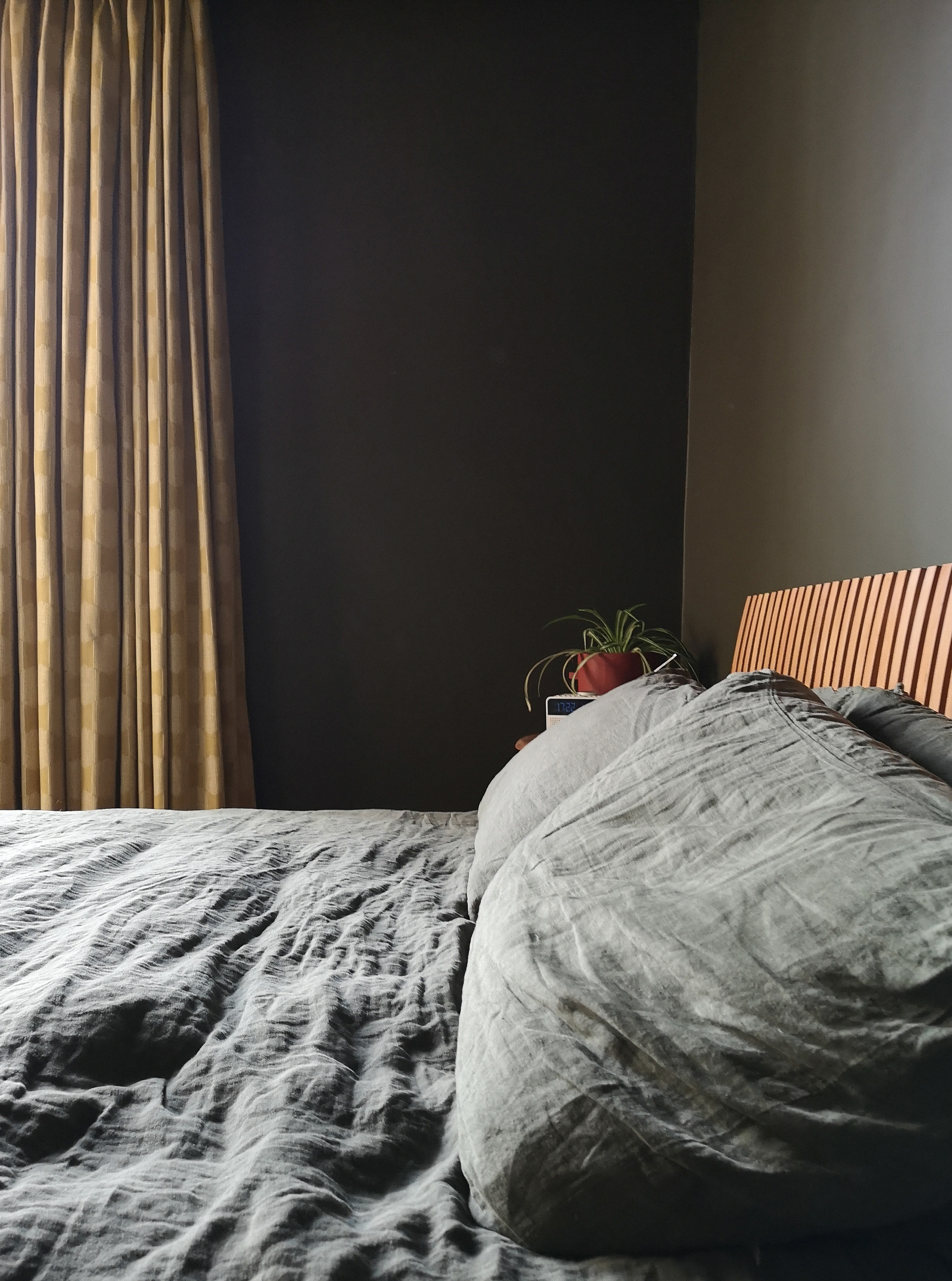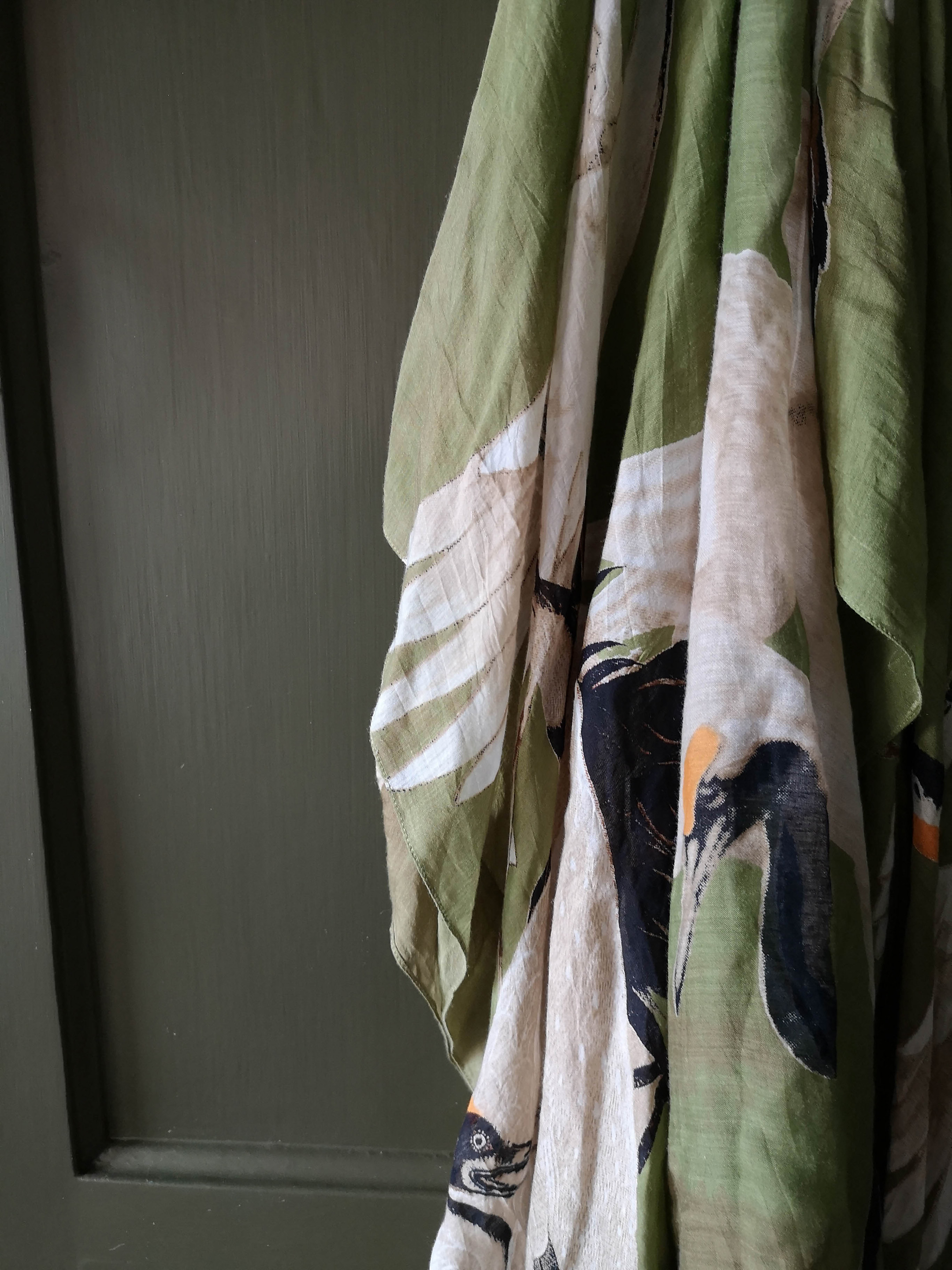 dark green relaxed bedroom birmingham
Bespoke Birch Ply Wardrobes Birmingham
Dark Green Bed Linen Interior Design
Dark Olive Green painted Woodwork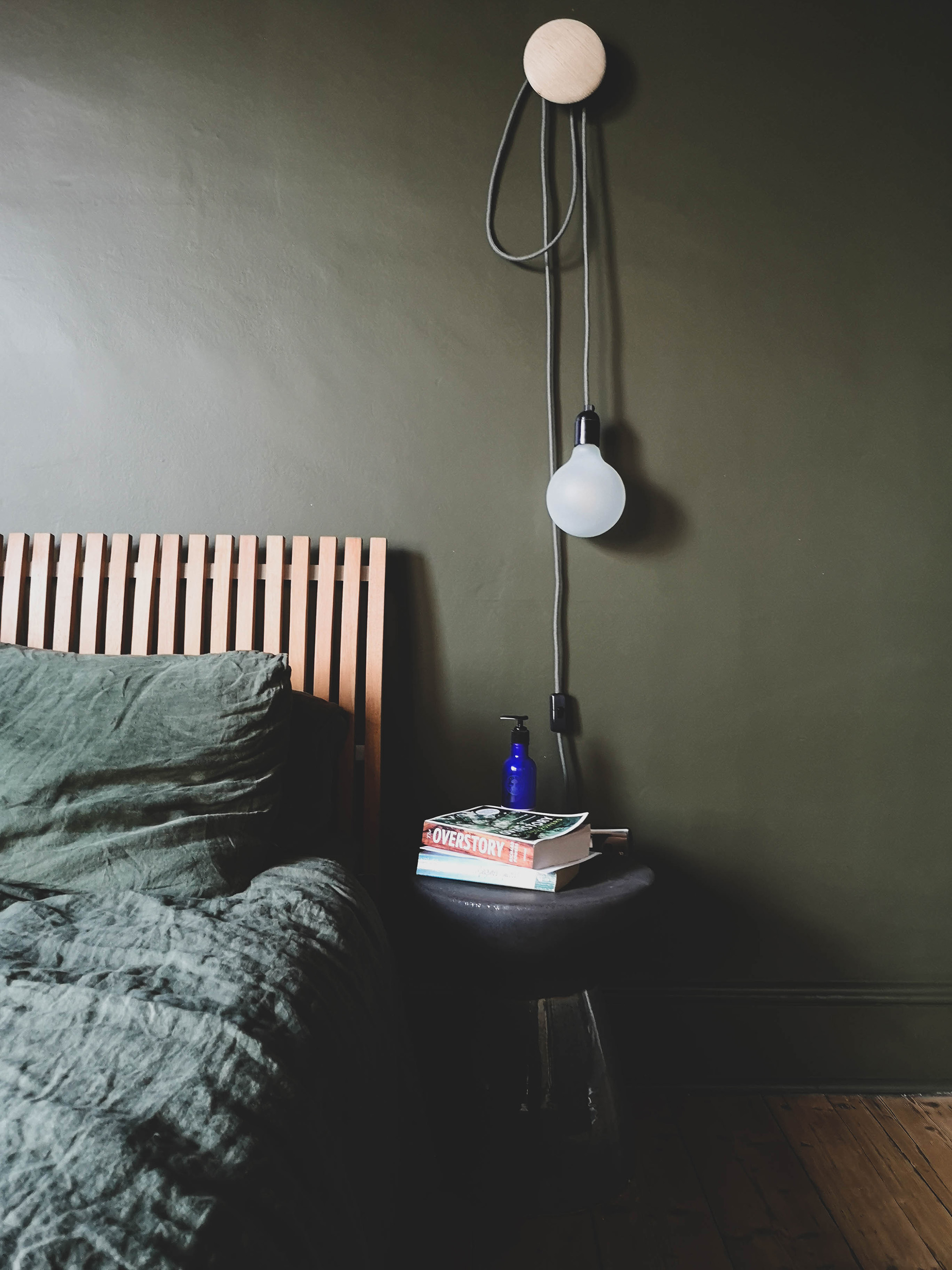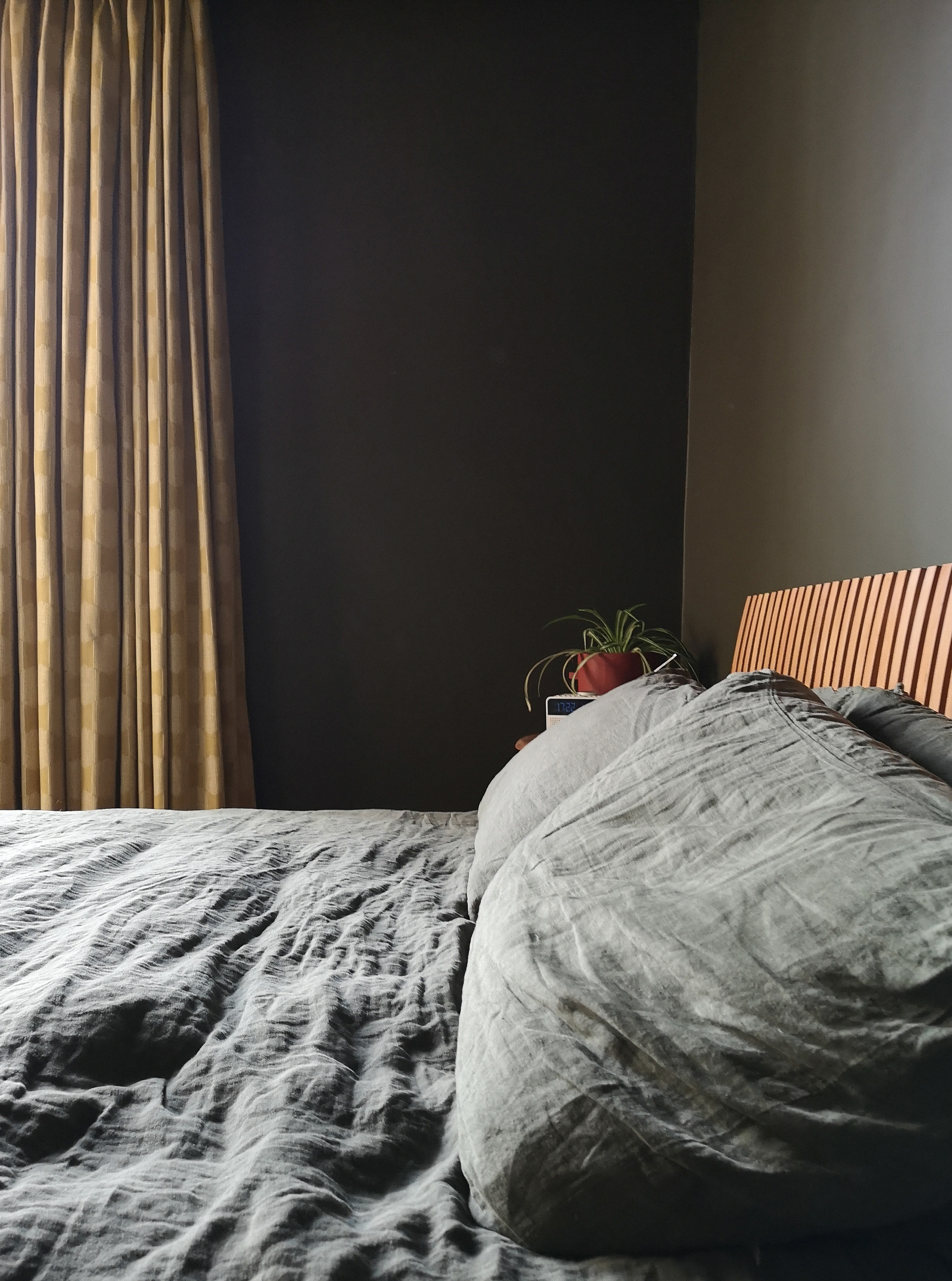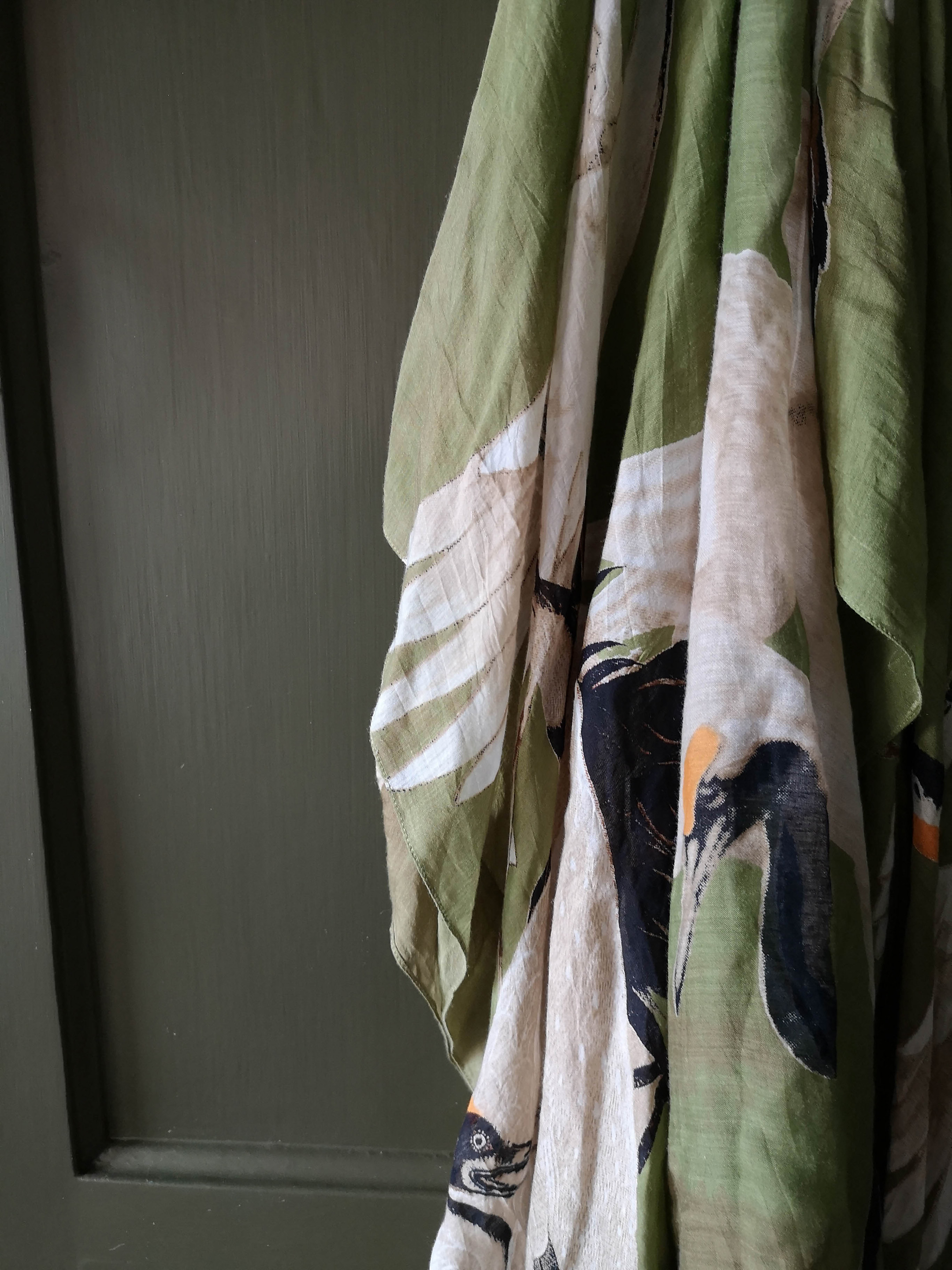 Dark Green Bedroom – Kings Heath, B14
Bespoke wardrobes
The brief was to create a quiet, restful space free from clutter and suitable for unusual sleeping patterns. We wrapped the room in Little Greene's Invisible Green to provide serenity and avoid unnecessary distraction on the eyes, and paired with stripped back original flooring to add warmth and texture. Thick heavy handmade curtains with wall to wall pelmet add a luxurious hotel feel. Bespoke Birch Ply wardrobes with grain matched detail maximise storage space in the recesses and create a clean, clutter free environment with further natural textures coming from rattan, linen and stone.
Feedback from A. Vaughan, Home Owner.
I booked Zoe to do a complete makeover of my unloved bedroom. She was great to collaborate with and quick to understand what I wanted to achieve and how it could be done. When it came to how much I wanted to lead the design process or be led, she got the balance totally right. (more)
She was prepared to accept my cushion phobia and in return she showed me that I needed to commit to colour to make this particular scheme work. She was right and I love my bedroom. It is now the calm, cosy sanctuary that I wanted it to be.
Zoe designed and project managed the job. She brought in great subcontractors, electrics, plastering and particularly Shaun's carpentry for my bespoke fitted wardrobes, and my beautiful handmade curtain. She was happy to discuss everything and clear on cost and timescales, offered a range of options for furniture and lighting in terms of budget and style.
I am so pleased with how my bedroom is now and hope to get Zoe's help with other rooms in the future!
Space planning & layout

Bespoke wardrobes – design and build

Full scheme design
FF&E specification and sourcing
Project Management