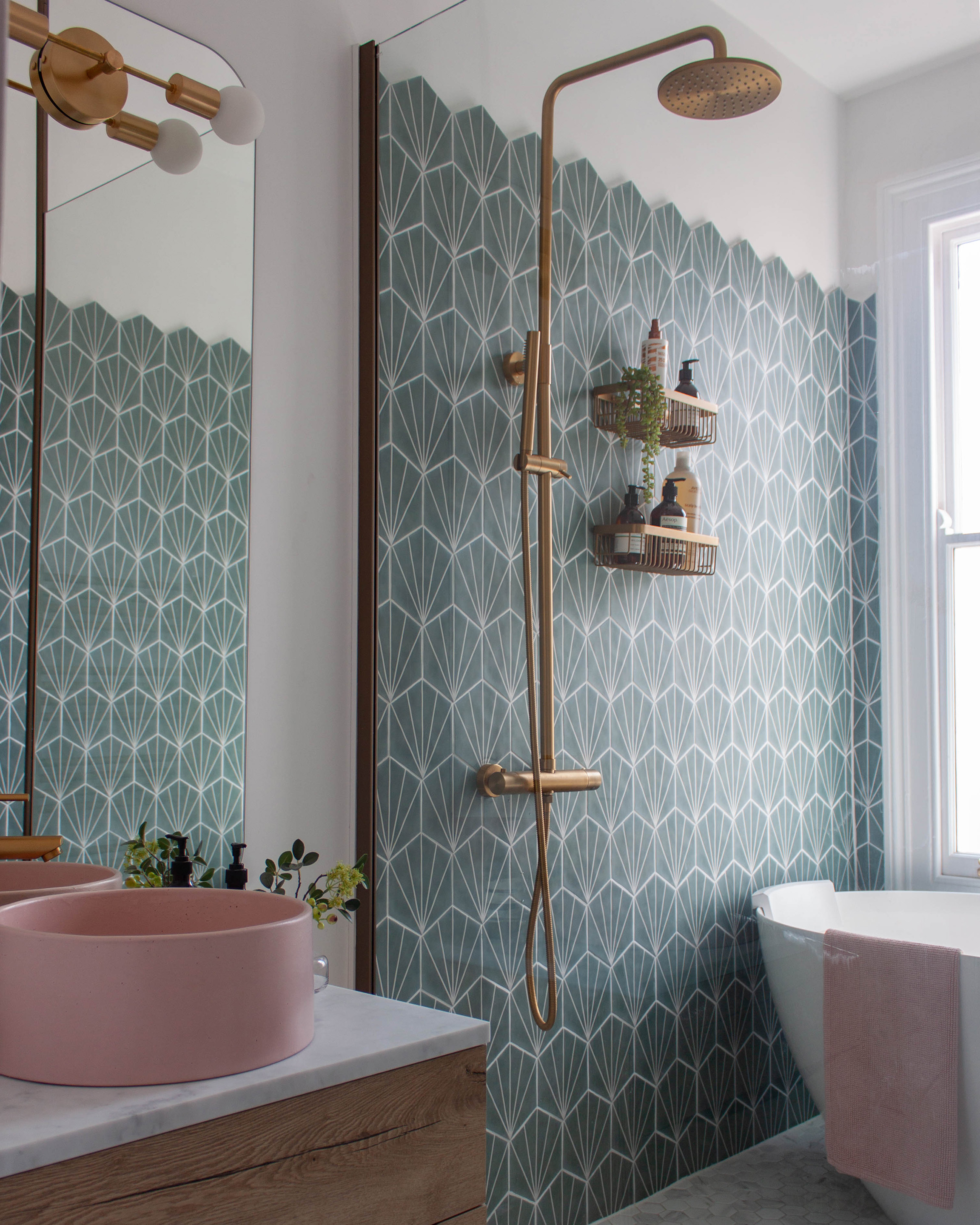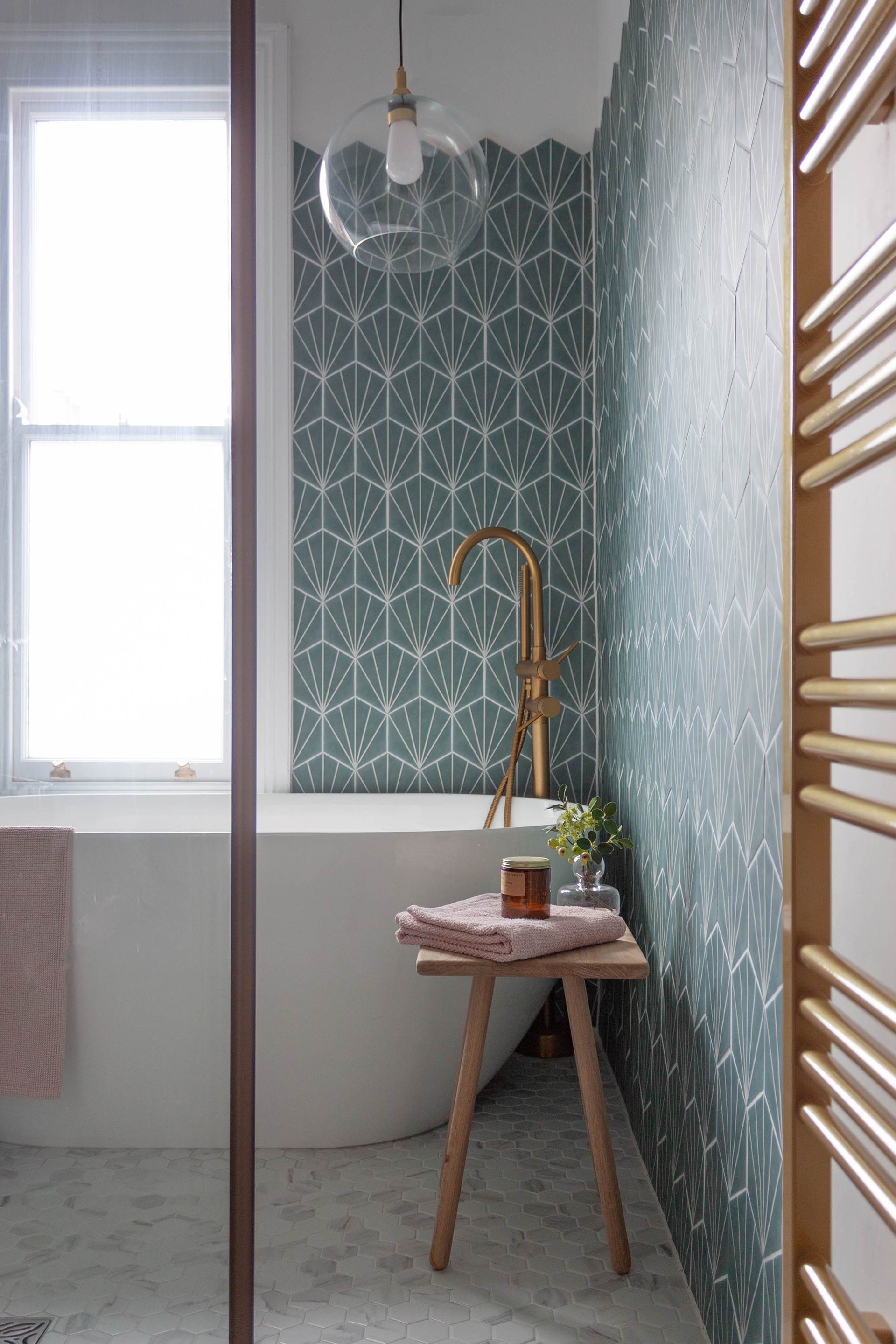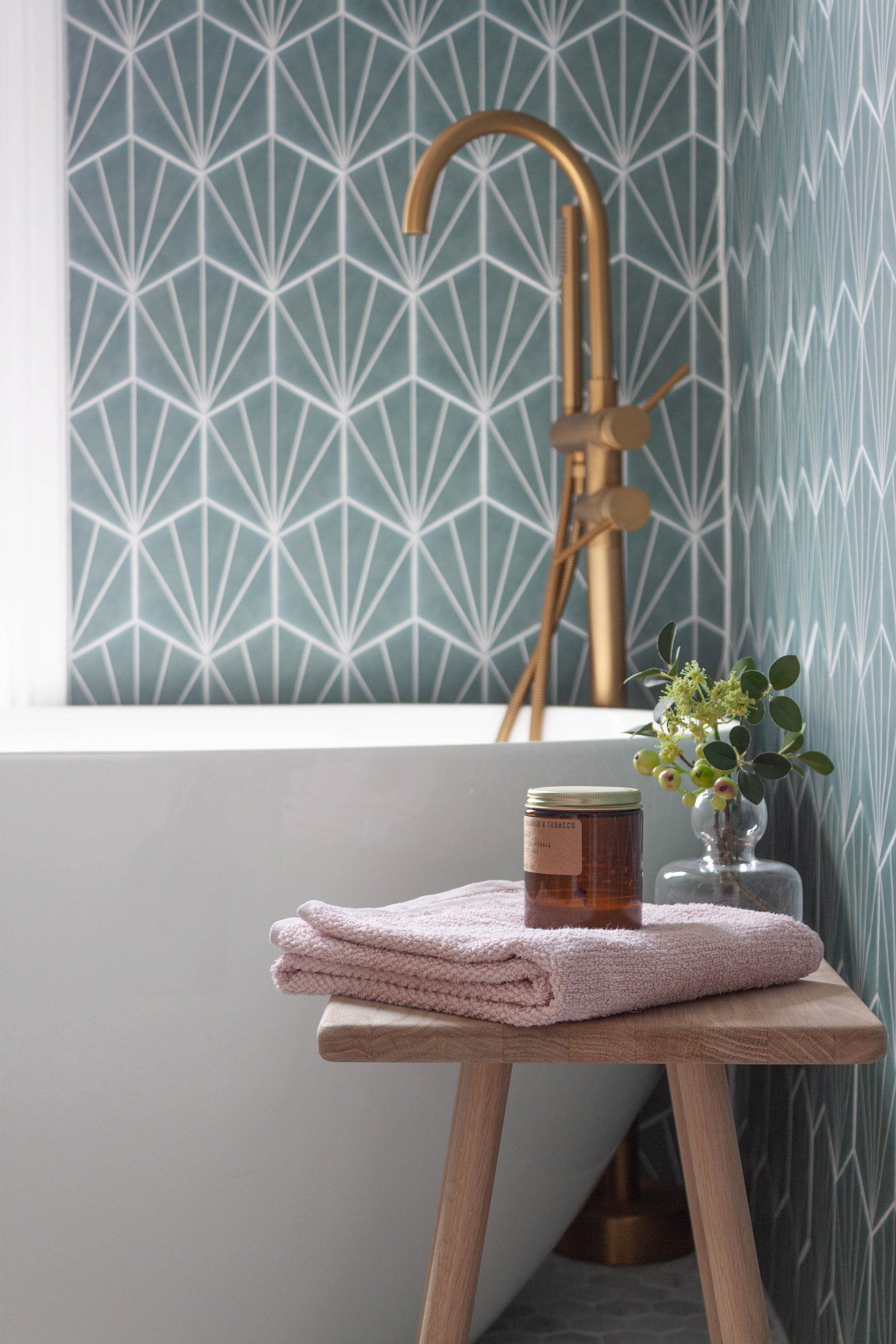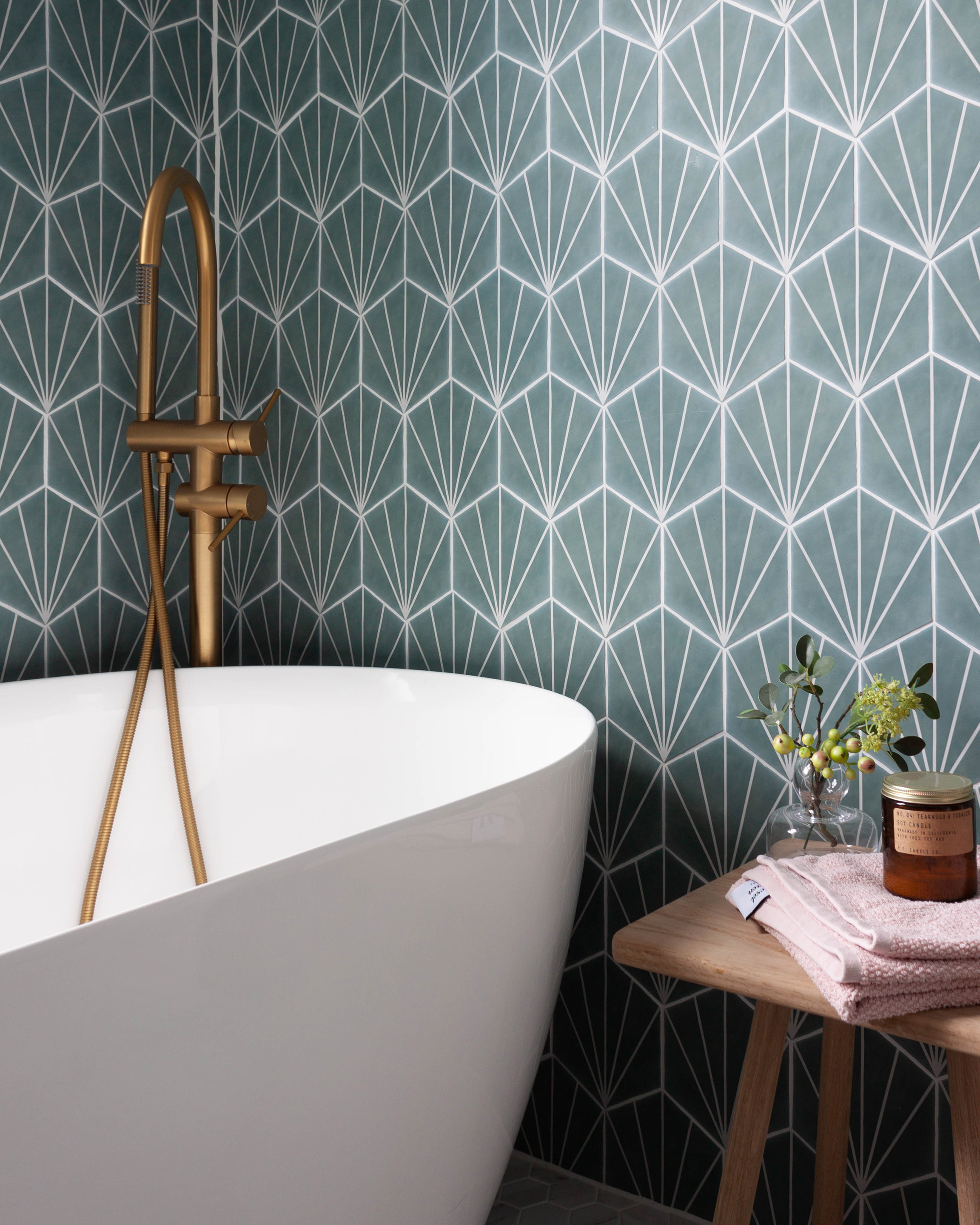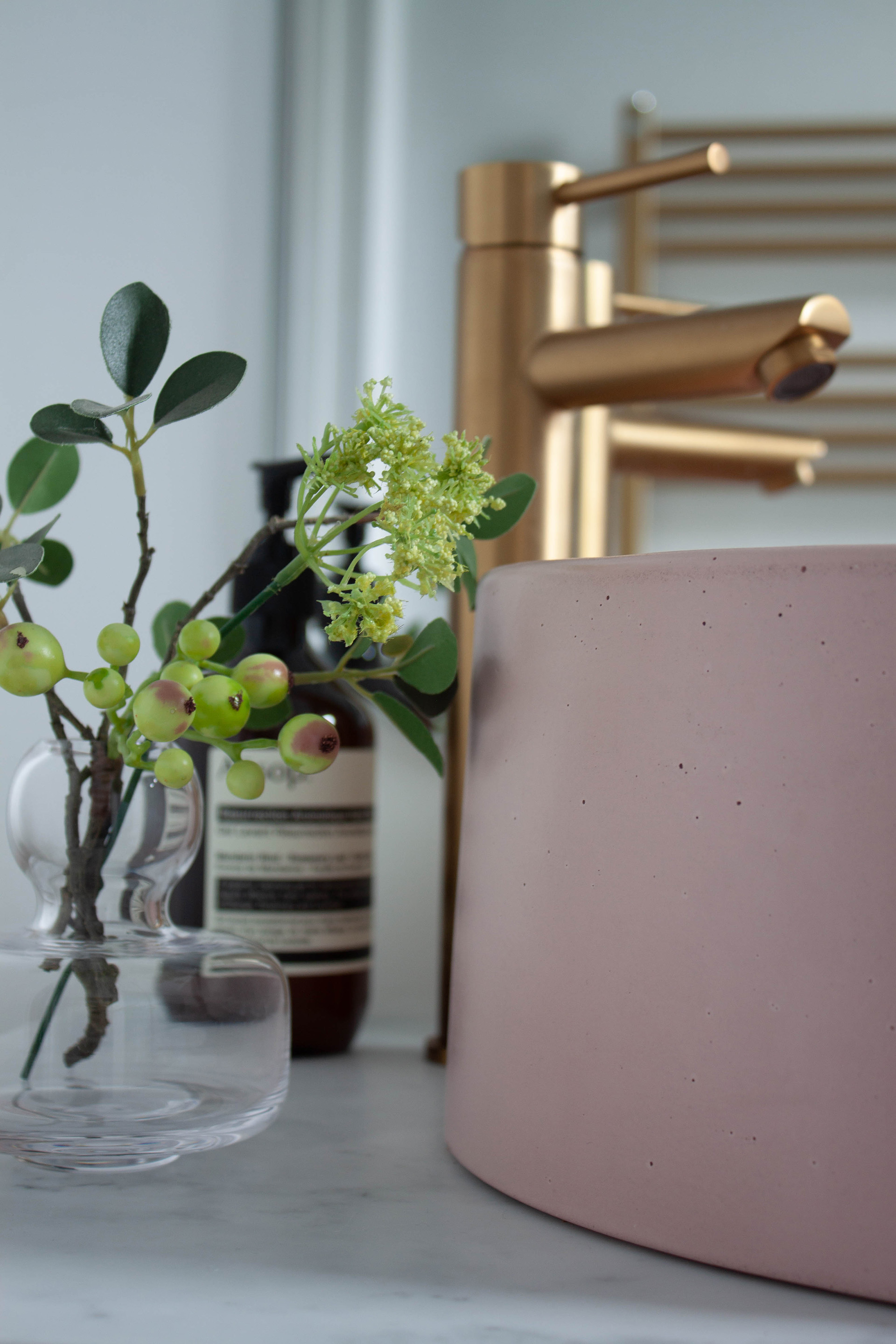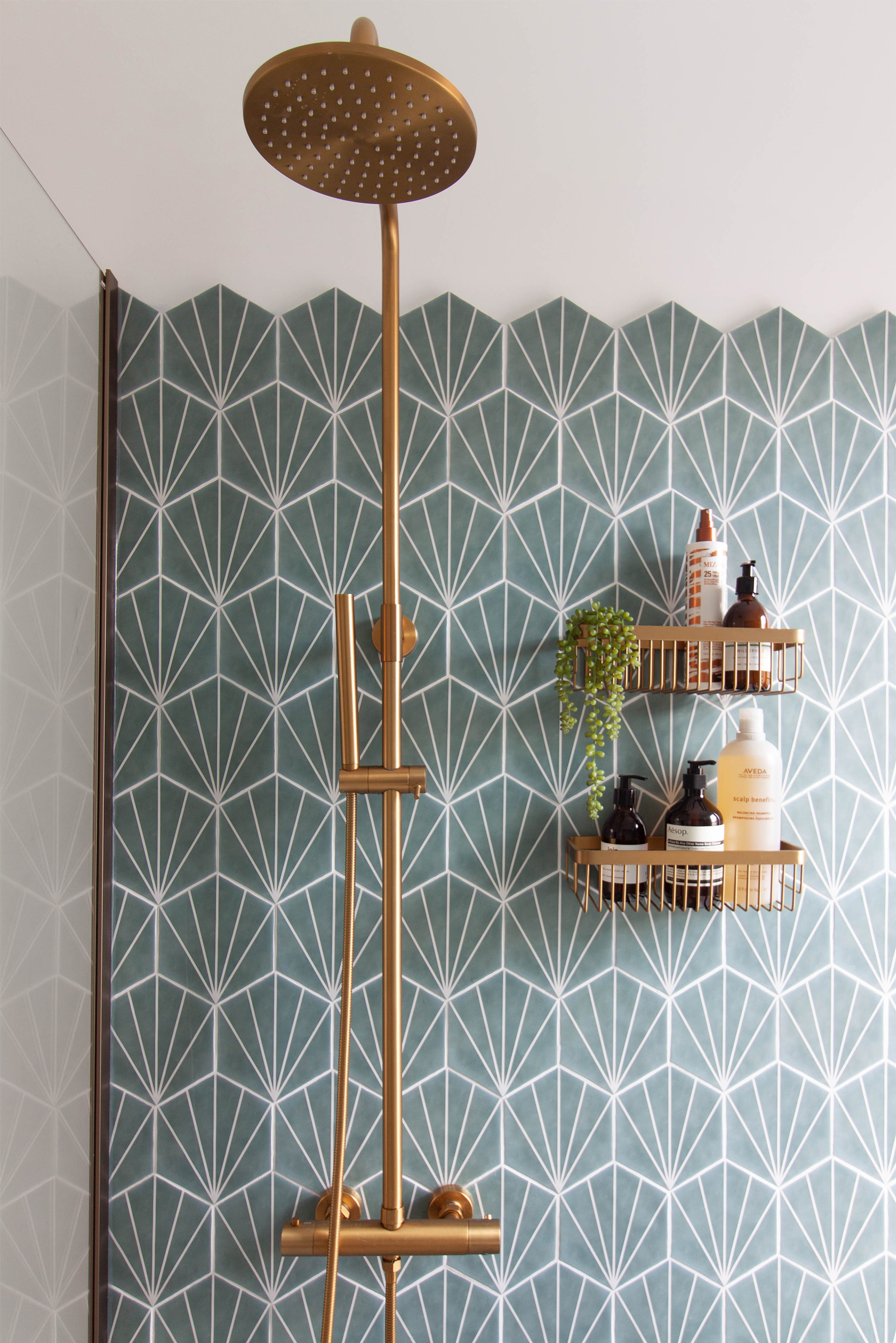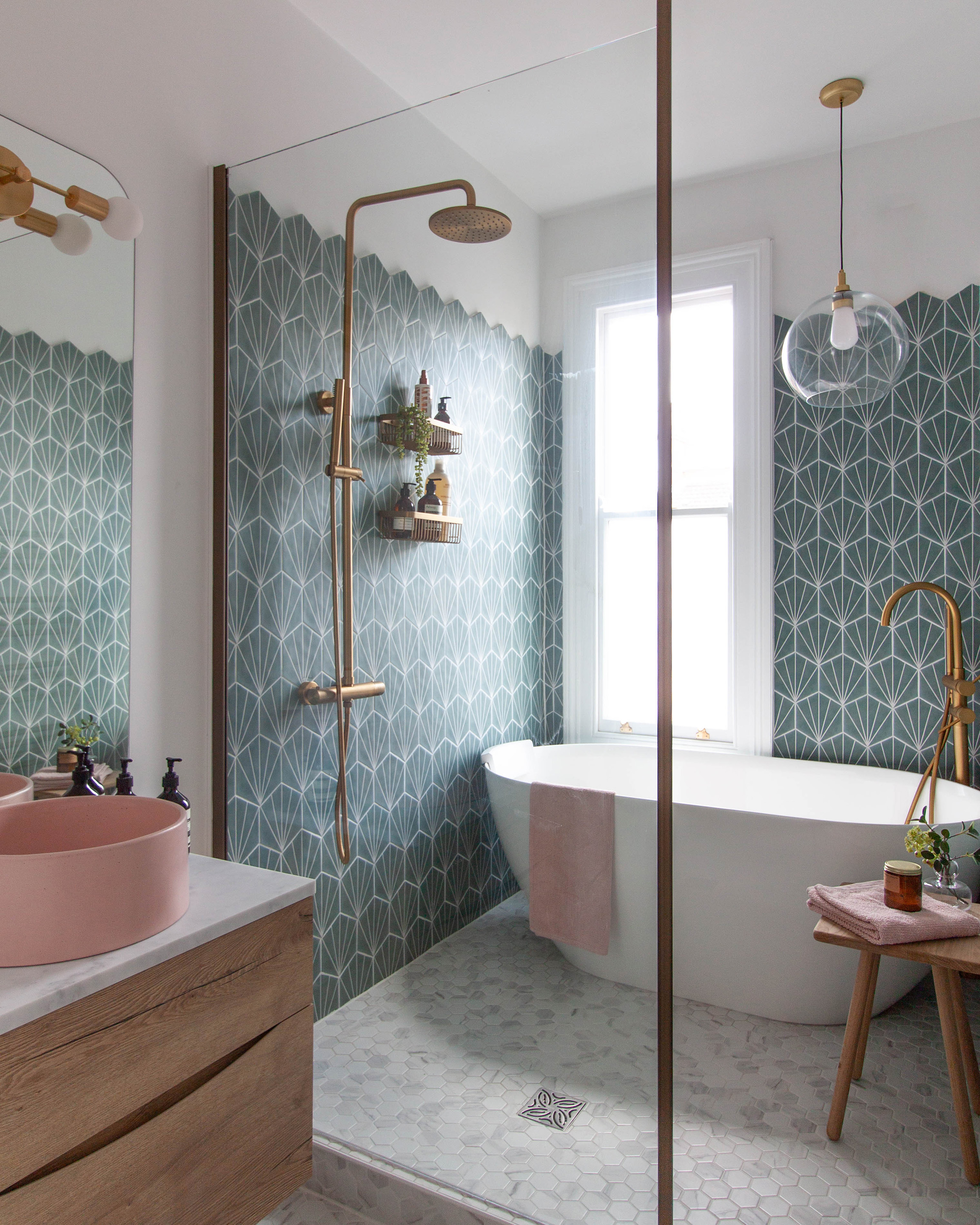 Teal Bathroom in Leamington Spa
Bathroom lighting pendant over bath
Bathroom with freestanding bath
Teal Bathroom with freestanding bath
Pink Concrete Basin in Bathroom Design
Teal Bathroom Hexagonal Tiles and Gold Shower
Teal Bathroom in Leamington Spa with marble floor tiles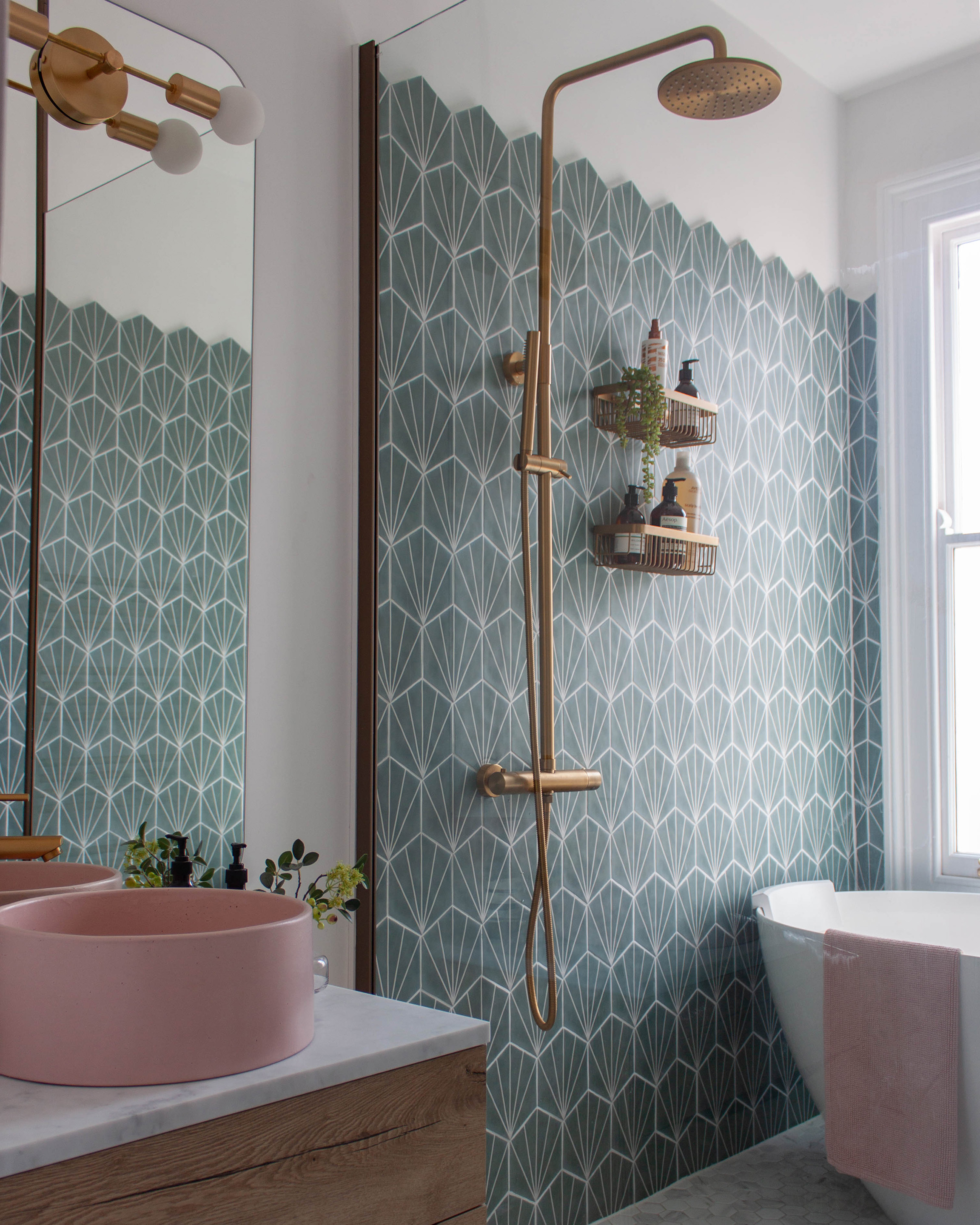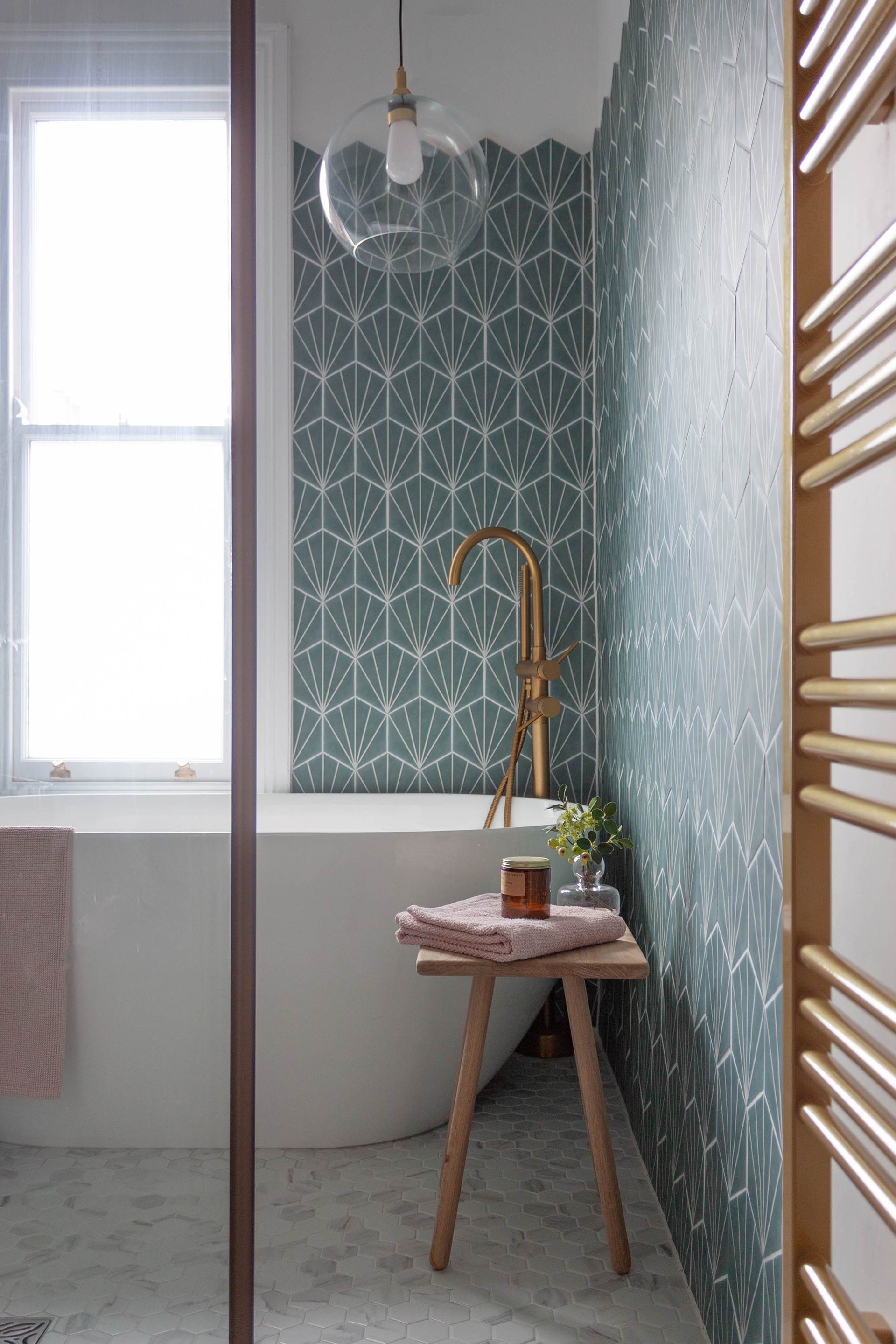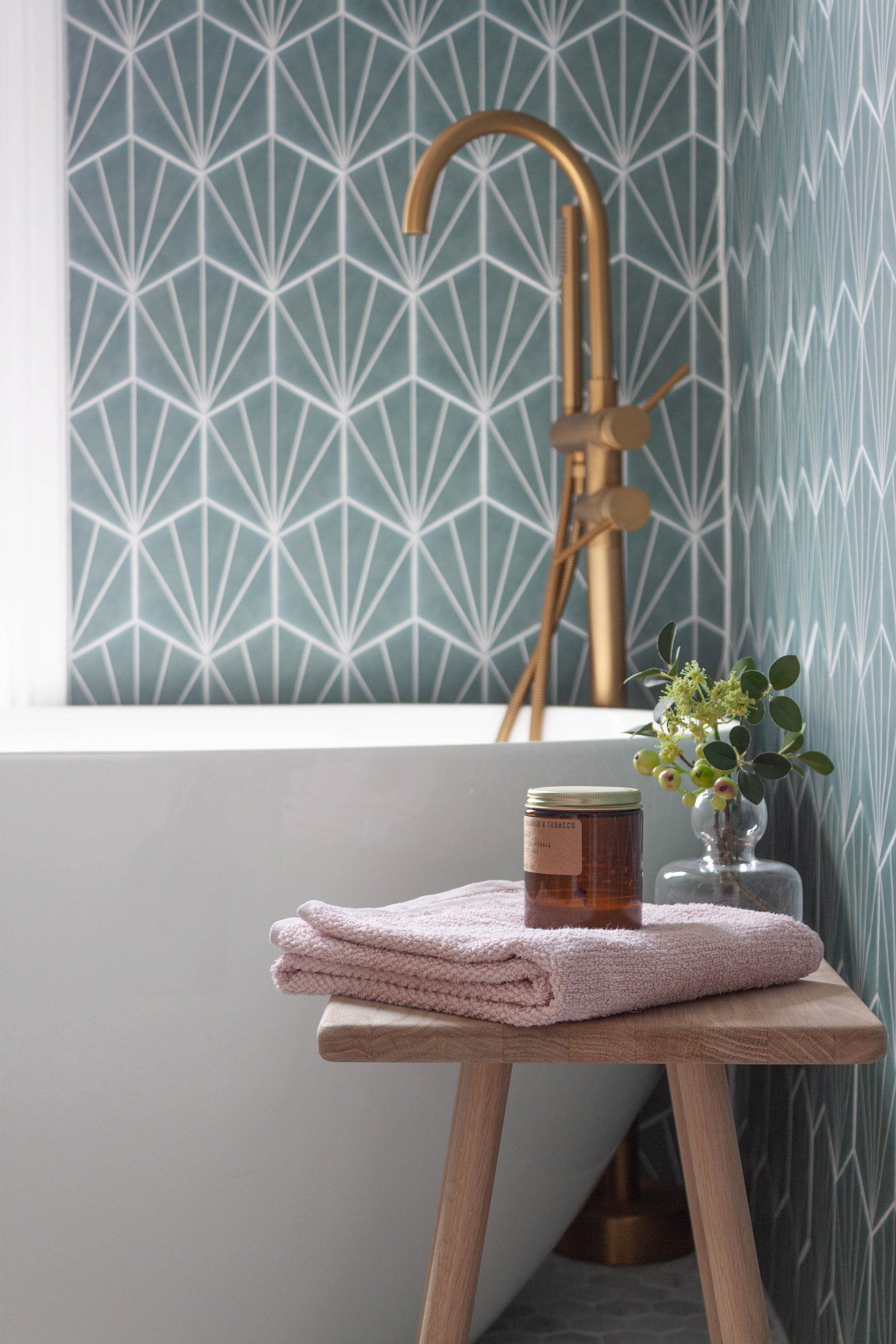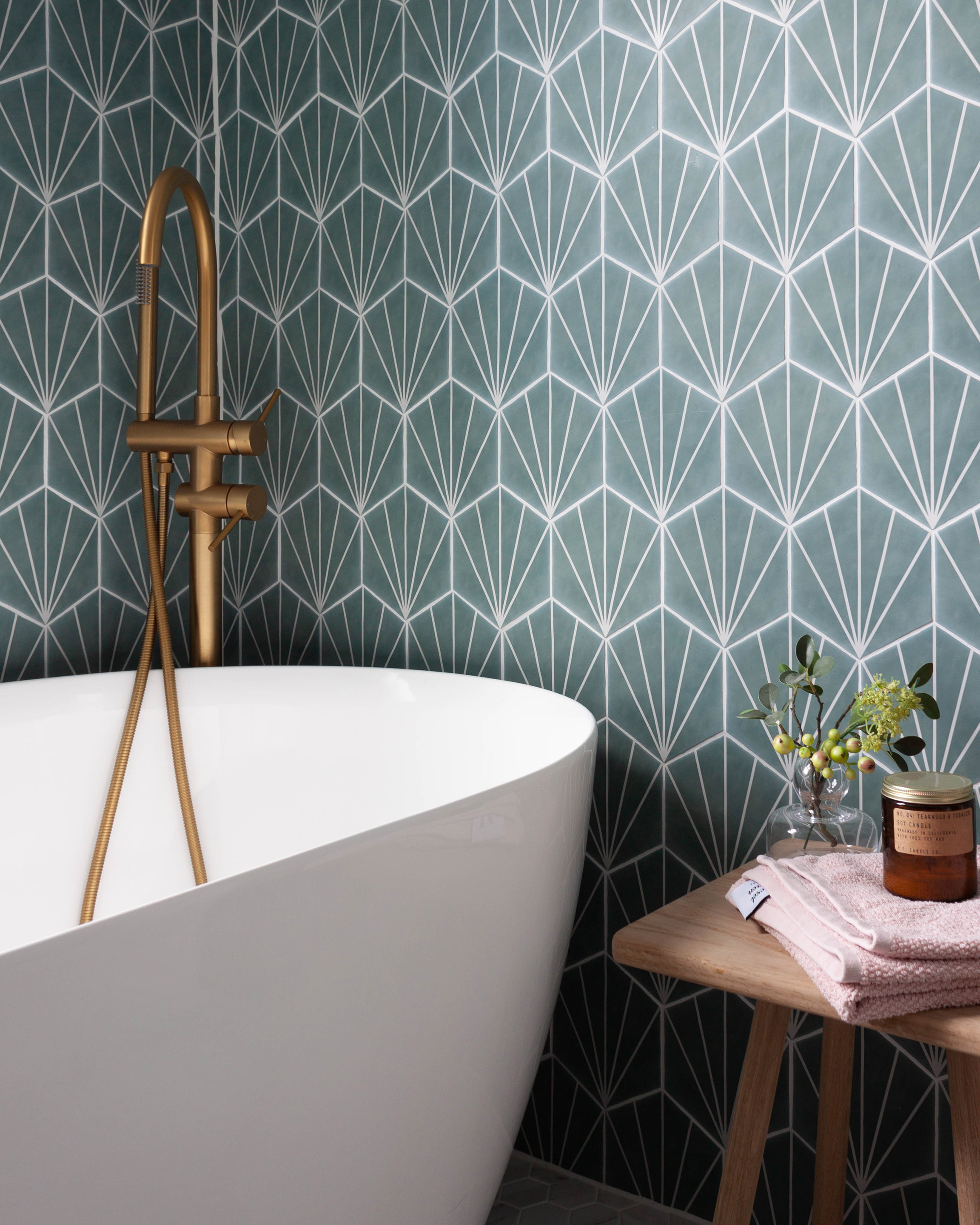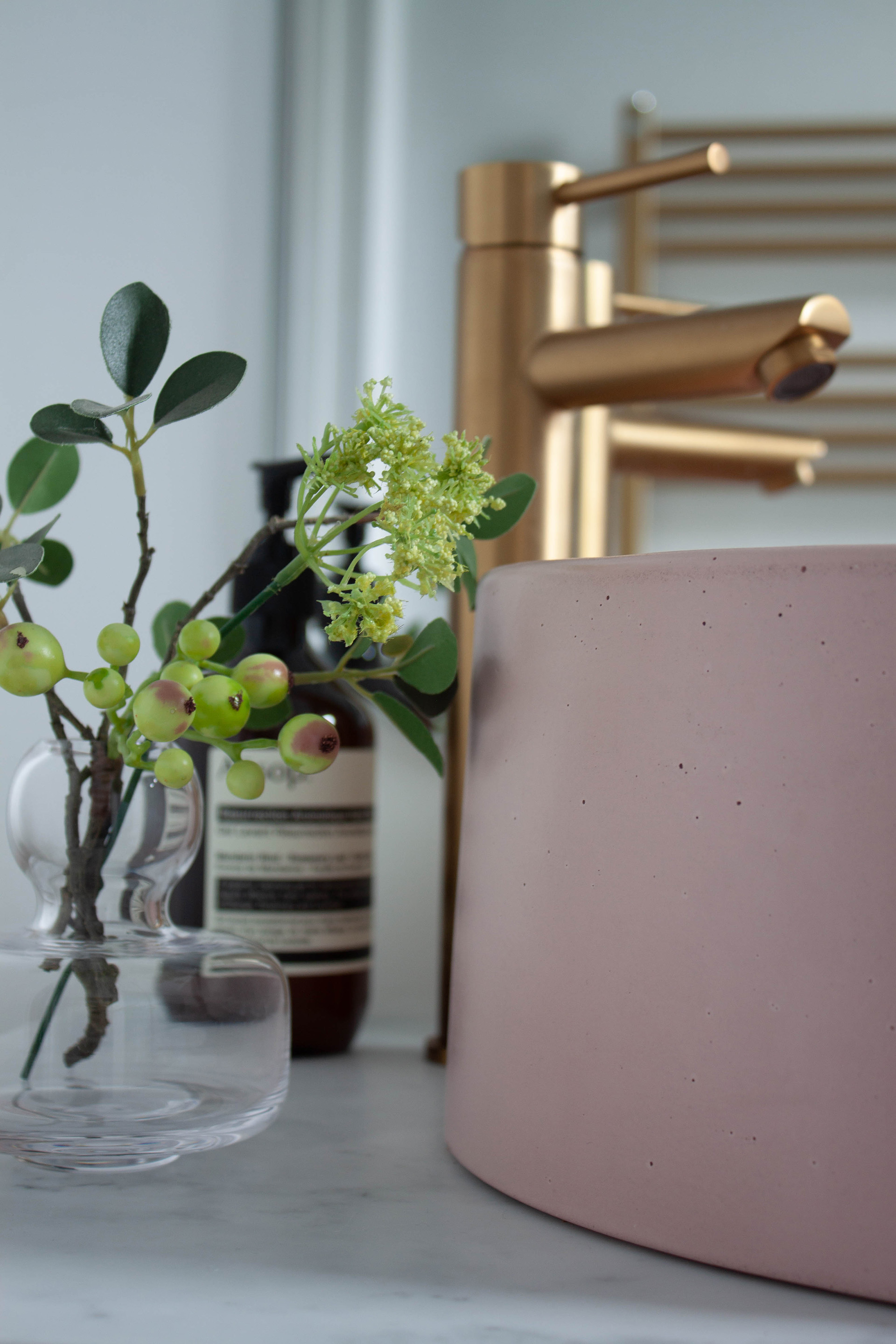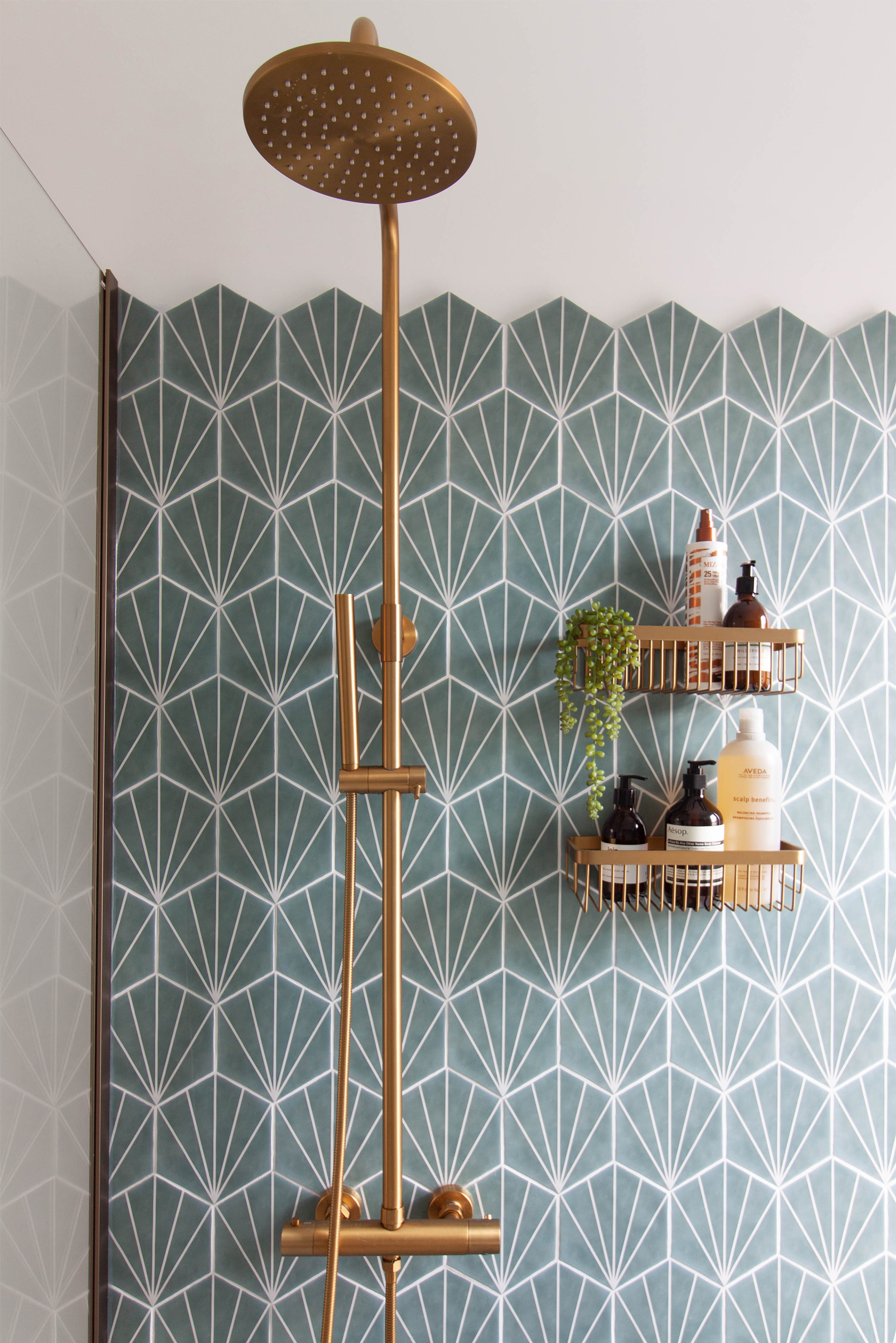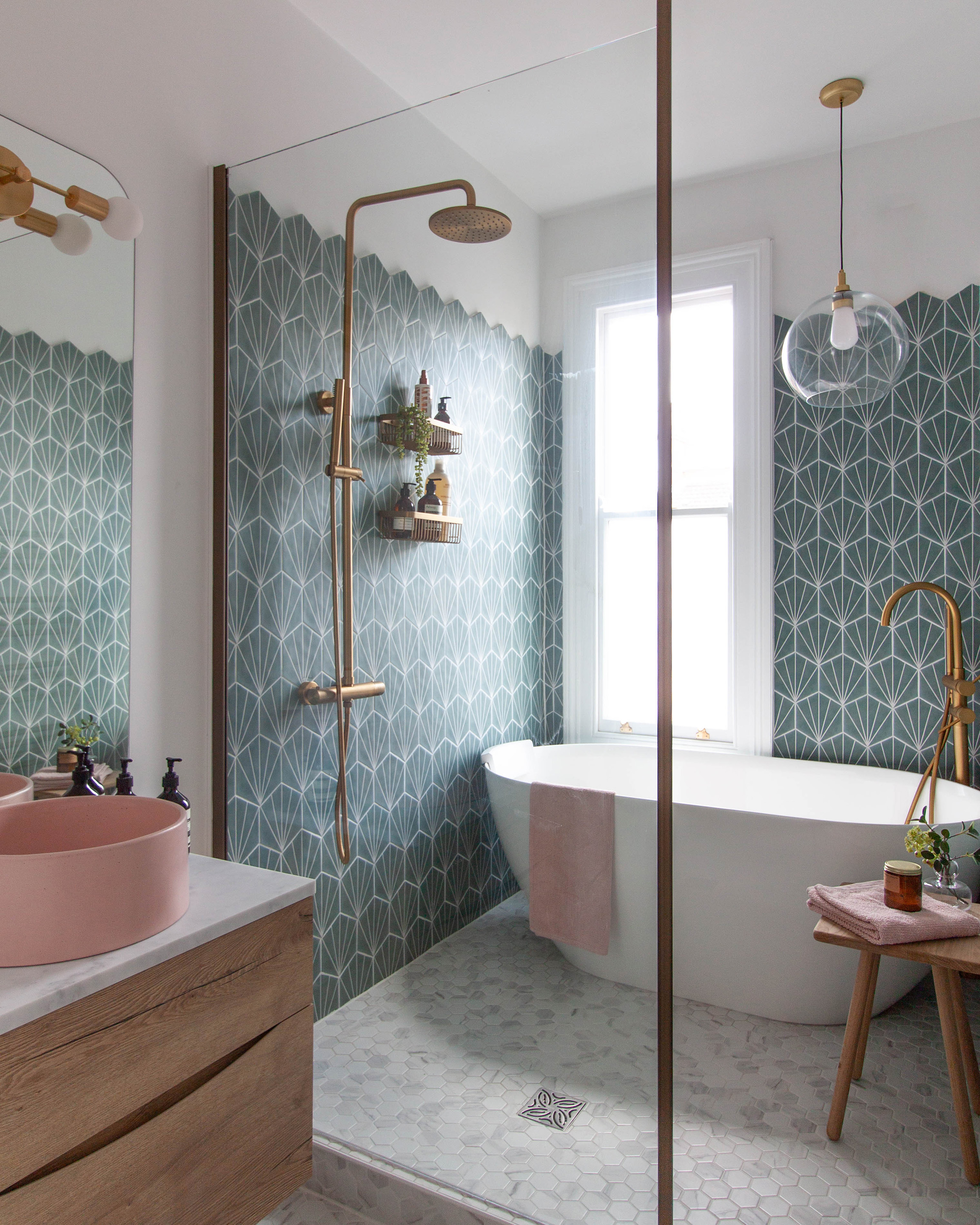 Bathroom – Leamington Spa, CV39
Bathroom design
To make the most of this compact space, we created dedicated wet and dry zones. Behind a wide glass screen we installed a spacious shower and deep luxurious bath side by side, creating room for an elegant floating vanity unit with plenty of storage. Elegant hexagonal tiles, gold fittings from Lusso, a cast concrete pink basin and rustic oak all set against nearly white walls keep the space bright and light with a luxurious, tactile feel.
Feedback from Hannah Willetts, Homeowner.
"For me, the slightly overwhelmed owner of a house that was purchased as a renovation project, Zoe and Shaun brought the perfect combination of 'superpowers' to the table.... (more)
My house would definitely not be what it is now – much loved and much transformed – without their support and input, and their enthusiasm and energy which helped me to keep going along the way.  For me, Zoe's great skill lies not only in her ability to bring together a beautiful, exciting, original design; but also in her attention to the practical and her focus on really understanding her client's taste and hopes for their home as her starting point.  Her brilliant contact book of suppliers and tradespeople is pretty invaluable too!  Shaun makes Zoe's designs come alive beautifully, with an impeccable level of care and attention to detail.  My expectations were always high from seeing the design on paper, but Shaun managed to make the real thing even better.  I couldn't be happier with the final results that Zoe and Shaun have delivered for me and would not hesitate to recommend them." 
Concept and scheme design
Space planning and layout

Bathroom design

Lighting and electrical plan
FF&E Specification and sourcing
Project management
You can read more about how we planned this space and completed the transformation over on the blog.